Find a Acupuncturist in your area

Member since 2008
Step Into Health - WELLNESS CENTRE
Servicing area: Carindale and the Brisbane area, SKYPE available
Blood analysis
Heavy metal testing
Body wraps
...
Want to find out my availability, pricing or opening hours? Click on Send Me Details Now to get started.
Clicking on the Send Me Details Now button opens an enquiry form where you can message Katie King directly.
Step Into Health is a complete health and wellness centre, offering nutritional medicine, naturopathy, acupuncture, kinesiology, relaxation and remedial massage and SCENAR therapy.
Step Into Health Wellness Centre
---
We are a passionate team of health professionals delivering evidence based and results driven therapies tailored to your needs

All of our health professionals are fully qualified and registered with their own specialty areas. We are totally committed to partnering with you to optimize your health. We combine our knowledge, our ongoing learning and our experience to tailor your treatment and deliver results.



SERVICES AVAILABLE
Naturopathy

Nutritionist and Sports Nutrition

Media featured weight loss program

'Live blood cell analysis' (provides an immediate visual picture of your blood projected on a large screen that you can see in real time at your consultation. Live blood analysis may assist us to assess your nutritional status, your immune health, inflammation, your gut and liver health).

Blood typing A/B/O

VLA – bioimpedence cellular analysis – body fat %, active tissue %, hydration. Nothing motivates like hearing your biological age.

Herbal medicine

Iridology

Intolerance testing – quick, reliable, in clinic. "Food detective" or by pathology testing

Indican testing – gut toxicity

Urinary analysis

Zinc status

Blood pressure & blood sugar (glucose)

Evidence based detoxification protocols

Massage including lymphatic drainage, remedial, relaxation, sports

Acupuncture

Non toxic facials

Kinesiology and kinesiology counselling


WHAT CONDITIONS DO WE TREAT?


We are a team of health professionals and we all have our own interest areas and specialities. In our clinic, we have great success treating the following conditions:

WEIGHT LOSS

ALLERGIES

INFERTILITY

IMPAIRED RECOVERY AND FUELING FOR ENDURANCE (ATHLETES)

PCOS AND ENDOMETRIOSIS

MENOPAUSE

THYROID ( SUBCLINICAL HYPOTHYROIDISM, HASHIMOTO'S , GRAVES DISEASE ETC)

ANXIETY & DEPRESSION

METABOLIC SYNDROME

HIGH CHOLESTEROL

CHRONIC FATIGUE SYNDROME & FIBROMYALGIA

COLDS & FLU

WEAK IMMUNE SYSTEM & IMMUNE DYSFUNCTION

GUT PROBLEMS – DIGESTIVE, DIARRHOEA, CONSTIPATION & IRRITABLE BOWEL

FOOD INTOLERANCES

SINUSITIS

ECZEMA

LIVER DISEASE

RESPIRATORY CONDITIONS

STRESS RELATED CONDITIONS

CHILDREN'S HEALTH CONDITIONS

CHRONIC DEGENERATIVE CONDITIONS

ARTHRITIS

STROKE REHABILITATION SUPPORT

WELLNESS PROGRAMS

Choosing to work with a health professional is a big decision. We care a great deal about each of our clients and we are committed to results based on the latest evidence based practices. Please visit our website for more comprehensive information or view our YouTube clips to get to know us.

www.stepintohealth.com.au





6 GOOD REASONS TO VISIT US

We are arguably the most successful natural health weight loss clinic in Queensland having won our industries national weight loss competitions in 2009 & 2010 – we offer naturopathic and nutritional solutions to long term weight loss based on real food.


We see fabulous results treating women of all ages with hormonal issues such as menopause, menstrual irregularities, PMS, infertility, healthy pregnancy and nutrition for new Mums and babies.


Our nutritionist is passionate about assisting athletes to enhance their performance with real, nutritious food and works particularly closely with endurance athletes on race fuel strategies and optimal recovery.


We believe that prevention is always the best options so we are passionate about spreading the word on METABOLIC SYNDROME (combinations of potentially serious health issues such as hypertension, obesity, increased waist circumference, elevated blood sugars, elevated cholesterol, chronic stress levels) and how easily serious cardiovascular issues can be avoided if these precursors are treated early, through diet, exercise and lifestyle choices. This is proactive healthcare, not reactive healthcare.


Our practitioners are fully qualified in nutritional, naturopathic and herbal medicine. We have an extensive dispensary offering the highest quality practitioner only supplements. We are well versed in herb / nutrient / drug interactions and have the most effective formulas to treat most conditions including a complete Western herbal medicine dispensary. Nutritional and herbal medicine offers effective solutions to assist with conditions in bubs right through to the elderly.


Our clinic has extensive equipment including a bio-impedance analysis, live blood analysis, on site intolerance testing and urinary analysis. The environment is professional, but caring. We are a team of clients and practitioners alike. We can also arrange for pathology testing or functional medicine testing if its required.


Our passion is continuously driven by our unwavering desire to find solutions to our clients health challenges at the root cause. Each of the practitioners at Step Into Health – Wellness Centre work full time, are busy and successful in their area of expertise. They are committed to continued learning and are rated in the top 5% of practitioners in business achievements/success.





Katie King (Nutritional Medicine Practitioner and Owner of Step into Health)



Katie has been passionate about nutrition, exercise and healthy lifestyle practices since she was 13 years old. Through university she worked in the fitness industry as an aerobics instructor and also worked as a Practice Manager. She and her partner Carl bought Step into Health in early 2016 and haven't looked back. Katie is really passionate about Nutritional Biochemistry and educating people about the power of getting the diet right for the sake of all those trace nutrients that power the enzymatic reactions within our bodies. She enjoys treating a wide range of conditions, but in particular irritable bowel syndrome, endurance athletes and clients with metabolic syndrome. In addition to practicing and running the clinic, Katie runs a walking group from the clinic each Saturday and delivers seminars and classes on a monthly basis at Step into Health.



Maxine Wright (Naturopath)



It is common in the natural health profession to hear the reason for becoming a health care practitioner is because that person had personally used natural healing modalities to restore their own ill health and that was definitely the case for Maxine. After suffering with a serious digestive/bowel condition that was not helped by conventional medicine, Maxine was forced to find a naturopath to guide and educate her in the lifestyle changes that drastically needed to be made in order to save her life.

Maxine brings years of education, experience, practical and personal knowledge to her practice at Step Into Health. Her passion is to inspire, encourage and educate all of her clients to invest in their health with the view to creating better quality of life and wellness.

Maxine truly believes in the importance of mind-body-spirit connection and encourages each new client to look at ways to develop a more positive approach to life. Before Maxine went into private practice she owned and operated a small chain of health food stores where she pioneered the introduction of health care practitioners working through those outlets.

Maxine and her husband Laurie built and operated a highly successful health retreat in northern New South Wales. Then deciding to move back to Queensland they started Step into Health and built the clinic from scratch as the original owners. We are very lucky to still have her expertise and drive at the clinic.



TESTIMONIAL



This is what one of our clients had to say about her step into health experience.



"I am a journalist based here in Brisbane and work for one of Australia's leading women's magazines. The pressure of both work and the terrible loss of our little nephew Sammy this past year saw me completely run down. I woke up one morning, and felt as though my entire body had broken down.

I have always been a very fit person, and my diet is regarded very healthy. I had nowhere to turn to, and was referred by a friend to Step into Health in Carindale. I had been living abroad for many years and had no real support network here in Brisbane.

That day when I walked into Step into Health, everything changed. Meeting Maxine and Laurie has changed my life - with their expertise, kindness, guidance, and at times, stern words, they handed me a challenge which we all knew was going to be tough - but I said bring it on, and I have not looked back. My weight had soared to 66 kg from 58 kg - all due to fluid retention. My body had simply shut down. I combated a serious bacterial infection, a liver detox, and a complete overhaul - I had a goal in sight and I achieved it.

This would not have been a happy ending if not for Maxine and Laurie - they were as committed as I was, taking my calls and answering my emails at all hours, talking me through some very low moments. Today I am back to where I should be - a healthy and vital woman in her late 40's. Call it miraculous, but the transformation both physically and emotionally would never have been so dramatic had it not been for Step into Health.

The most redeeming part of this success story is the fact that I will be continuing to see them for consultation, ensuring I am on top of things, and not let anything topple me again. Through hard work, and sheer determination, the change and transformation in me in just under eight weeks is remarkable.

Thank you for giving me my life back."



- Lizzie Wilson 4.3.2011.





For more information about the best services for your needs or to organise an appointment - just give us a call!

Qualification details

---

Qualified Naturopath
Medical Herbalist
Weight Loss Specialist
Iridologist
Nutritionist
Massage Therapist
Speaker
MCMA registration No. 1907
Acupuncturist
Kinesiologist
ANTA registration No. 4226

---

See Also...

Step Into Health - Naturopathic Services

Naturopathic Services - Iridology - Live Blood Analysis - Cellular Health Analysis. No matter what type of Naturopathic service you're, after a professional Consultation at Step Into Health is just what you need.

Step Into Health - Massage Services

Relaxation Massage - Lymphatic Drainage Massage - Sports Massage - Remedial Massage - Swedish Massage - Chinese Massage - Cupping - Pregnancy Massage - Aromatherapy Massage. Relaxation or injury rehabilitation, we have you covered.

Step Into Health - Weight Loss Management

Get help losing weight & keeping it off, with a professional Weight Loss Management Consultation and HcG Diet plan from Step Into Health. This is an award winning diet with life chanfing results.

---

Service categories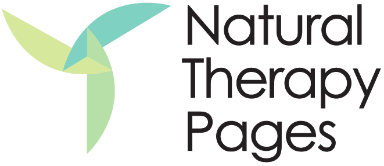 Step Into Health - WELLNESS CENTRE