StepUp Sustainable Happiness & Wellbeing
Self-help
Hormones
Motivation
...
Want to find out my availability, pricing or opening hours? Click on Send Me Details Now to get started.
Clicking on the Send Me Details Now button opens an enquiry form where you can message Noeline Robinson directly.
Specialising in Providing a Range of Hypnotherapy Treatments,
to the People of Tasmania.
Zooms sessions available.
StepUp - Hypnotherapy
---

What is Hypnosis / Hypnotherapy?

Hypnosis / Hypnotherapy is a method of communicating directly with the subconscious mind, where the habits are kept, and changing them in an easy and relaxed way, which is a far more healthy and positive approach than trying to force change to occur.

Hypnosis is not a method of mind control. No one can control your mind except you

Hypnosis is a natural state that we all experience several times a day. While the brain is in an alpha state the mind and the body can be directed to make changes at the core level, creating new possibilities; create new positive habits and release old conflicts and issues.



What Can Hypnotherapy Help With?
Combating Stress
Stop Smoking
Lose Weight ..or to gain weight
Gain confidence and self esteem
Eliminate fears of public speaking
Boost your ability to learn and Improve your memory
Improve your ability to get to sleep
Relax and relieve stress
Boost motivation, reach your goals
Quit procrastination
Stop nail biting
Re-charge your creative abilities
Control your anger
Modify your behaviour
Preparation for study and exams

What Does a Hypnotherapy Session Involve?

Whether by oneself, using self-hypnosis, or working with a trained professional the object of Hypnosis is to achieve an altered state of consciousness. This is usually achieved by closing your eyes, relaxing the conscious mind, and then using the power of your imagination to communicate the change that you wish to occur to your subconscious mind.

Once the Hypnotherapist has guided you into the state of Hypnosis, then it's easy for you to influence your subconscious mind. You will be able to change life-long habits such as smoking, overeating, irrational fears, phobic responses, etc., with a minimum of fuss. It's all done, not through struggling and forcing things, but through relaxing and enabling the more powerful, subconscious mind to assist you in whatever it is that you want to achieve.

I generally see people over a period of four sessions. I like to allow more time for the first session, approximately one and half hours, the following are usually about an hour. Plenty of time for chatting.



For more information about the best services for your needs or to organise an appointment - just give us a call!
---
Qualification details
Ericksonian Hypnotherapy
NLP Practitioner
Mediation
Workplace Training
Meditation/Mindfulness Facilitator
---
See Also...
About Me
Noeline specialises in assisting people to Stop Smoking and manage their Weight Loss, Compulsive Eating and Cravings. Hypnotherapy is very effective in managing Anxiety and Depression, Exam preparation and much more, only limited by your imagination. You can reach Noeline on 0408145670 or www.Stepup.net.au Zooms sessions available.
StepUp - Meditation
Reduce Stress, Improve Concentration and Unlock Your Hidden Potential, With a Range of Professional Meditation Session. You can reach Noeline on 0408145670 or www.Stepup.net.au Zooms sessions available.
StepUp - Neuro Linguistic Programming
Providing a Range of Neuro Linguistic Programming, to People of All Ages in Hobart. You can reach Noeline on 0408145670 or www.Stepup.net.au Zooms sessions available.
StepUp Sustainable Happiness & Wellbeing - Weight Control
Lose weight the natural way, with the help of a professional Virtual Lap-Banding Hypnotherapy Session from StepUp Sustainable Happiness & Wellbeing You can reach Noeline on 0408145670 or www.Stepup.net.au Zooms sessions available.
---
Service categories
This practitioner provides online consults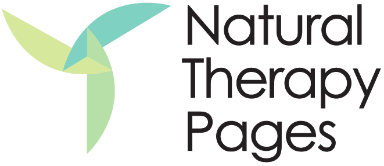 StepUp Sustainable Happiness & Wellbeing