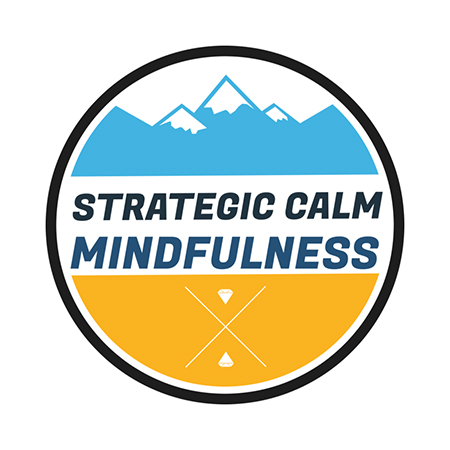 Member since 2020
Strategic Calm
Servicing area: Brisbane and online
Depression
Finances
Mindfulness workshop
...
Want to find out my availability, pricing or opening hours? Click on Send Me Details Now to get started.
Clicking on the Send Me Details Now button opens an enquiry form where you can message Anastasia directly.
Don't get caught up in the busyness of the workplace and everyday life. Anastasia's group and private workshops empower you to rebuild your connection to the present moment & enrich your relationships with yourself and others. Call to book your consultation.
Mindfulness Consultant for Individuals and the Workplace
About Anastasia
Strategic Calm is tailored for dealing with workplace and personal stress.
Anastasia will show you how to observe your stress so you can react appropriately and ultimately stay calm no matter the situation.
She takes techniques from Mindfulness, Human Behaviour and Awareness to resolve stress, anxiety and depression whether at work or individual sessions.
Her specialisation includes:
Stress
Depression
Anxiety
Ego Work
Leaders and Men's Groups
Individual sessions and group training
Mindfulness
Who are Mindfulness sessions for?
These sessions are ideal for anyone who wants to manage their stress, reactions and emotions toward it.
What is Mindfulness?
Mindfulness is a therapeutic technique where one's mental state focuses on the present moment while bringing awareness to one's thoughts, feelings, and body sensations.
How can Mindfulness combat or manage stress in the workplace?
During stressful periods at work, multi-tasking leaves you feeling tired, overwhelmed, and unproductive.
Mindfulness helps you dial in on the present moment and be engaged, keeping awareness of your own thoughts but without judgment or distraction.
From a leadership perspective, mindfulness improves performance by lessening the impact of workplace stress.
It helps employees focus on the task at hand, boosts engagement, fosters creativity and strengthens relationships.
How to practise mindfulness in the workplace?
Webinars

These virtual seminars are convenient facilitator-led programmes. They are lower cost, held at different locations simultaneously, and provide employees with a greater sense of confidentiality.

However, webinars may have less engagement and technical difficulties are inevitable.

Self-learning

Organisations that employ digital programmes for their employees provide flexibility and low cost of delivery.

But engagement and long-term effectiveness prove to be challenging.

Facilitated programmes

Courses or workshops led by a consultant or facilitator for several weeks.

For some organisations, feasibility and time commitment may cause some difficulty, but this type of structured learning provides a positive impact on company culture.
Here's a testimonial from one of Anastasia's previous client:
"Anastasia made me feel at ease from the very first moment. She cared to listen to all my problems and guided me to understand them separately and as a whole, and guided me to embrace them and work on them, by becoming more aware of the way my mind and body works. She helped me to relax, breathe and concentrate, to prioritize my needs and clear out my wants. 2. I was experiencing Health Issues conflicting with my Career and Life decisions. 3. I became more aware of myself, I learned to listen to my body and mind and to understand why and how my body reacts the way it does. I learned to be patient and methodical, while being relaxed and persistent. 4. Anastasia is deeply caring and helpful in every possible way. She is discreet and highly professional in her caring and guiding approach."
Introductory Offer
$200 $85 per session until further notice.
Bring mindfulness to you and your team.
Anastasia has a wide range of mindfulness workshops, call or book a consultation to discuss which one suits you or your organisation.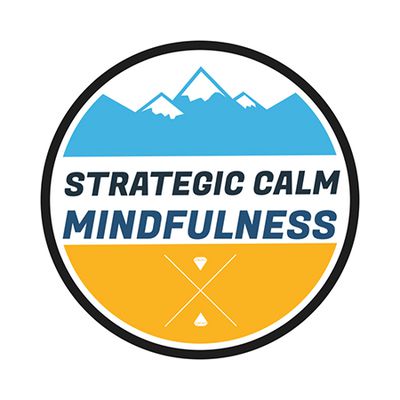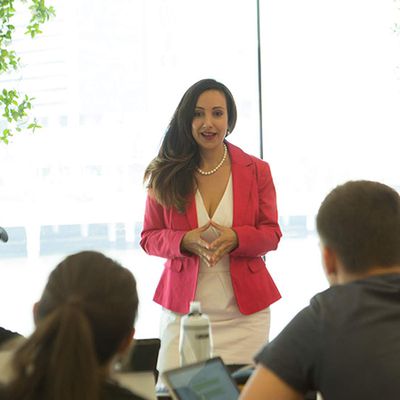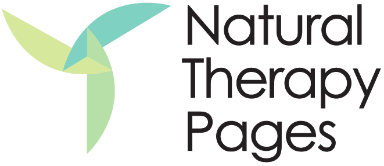 Strategic Calm