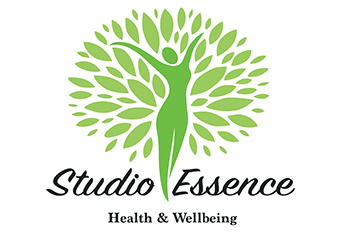 Studio Essence Health & Wellbeing
Is pain getting you down? Tired of neck and shoulder tension impacting your day? Are you stressed and just need some time out? I understand and I'm here to help you. I grew up with pain. Constantly. Neck and shoulder tension, headaches, jaw pain, face pain, backache and always feeling stress. I found remedial massage helped alot but then the pain would soon come back. I needed some answers as to why I had pain, but mostly how could I get rid of it!! I began studying for over 12 years in all different therapies, I studied 6 years kinesiology9the kinetics/brain to body messages, so that I could learn how to clear stress from the body. For myself nd then for others. I was stressed out. I was juggling work and two young kids and my own business. I became a clinical nutritionist and healed my own adrenal fatigue. I know what life is like with stress and pain and NOW I know what it's like without it!  Let me help YOU. I'd love you too to find your answers and find relief. Call 03 9783 2021 to see if I can help or book online, I'm here for you ready. Naomi Studio Essence Health & Wellbeing has recently moved from Frankston South to Somerville. Remedial - Relaxation - Pregnancy - Qualified Kinesiology - Qualified Nutrition - For All Of Your Professional Massage Services In The Mornington Peninsula Area, Just Give Us A Call.
Studio Essence - Massage Services
Servicing area
Somerville
---
Focus areas
Eczema
Infertility
Depression
Colic
Foot problems
Aged care
---
With over 23 years experience, you're in good hands.
Health Insurance Rebates and on-the-spot claims available.
NEW CLIENT SPECIAL

All new clients receive a FREE 15 Minute Massage to Upgrade their time. e.g.. Pay for 45 minutes, receive an hour. Must mention at time of booking.
DEEP TISSUE, REMEDIAL MASSAGE & SPORTS
Benefits include Releasing Aches & Pains in your muscles caused by poor posture at work or you're just stressed all the time! The kids driving you mad? I get it. Do you have tight or sore muscles that may be causing headaches or other pains in your body? I'd love to help!
PRE & POST-NATAL PREGNANCY MASSAGE
Take advantage of our Exclusive Pregnancy Massage table where you can lay on your belly safely and have all your aches and pains massaged away for you! The table is the best!
This massage will be performed by a trained qualified therapist.
THE ULTIMATE IN PURE BLISS RELAXATION
Escape your world for a while…. With a choice of Full Body Relaxation Massage deleting any areas you like to suit.
Back, Neck & Shoulders, arms, legs, feet, scalp, you choose.
Feet Massage/Reflexology stimulating reflex points to boost natural healing.
Kinesiology can be included into your massage appointment if you'd like, just ask.
Boosting the immune system by 25%, lymphatic drainage is a very specialised, slow massage which stimulates your fluid to flow freely, aiding sinuses, poor immune function and swelling or oedema.
PRICES OF MASSAGE
| | |
| --- | --- |
| 1/2 HOUR | $60 |
| 3/4 HOUR | $80 |
| 1 FULL HOUR | $100 |
| 90 MINUTES | $150 |
| 2 HOURS | $200 |
Seniors Discount of 10% apply.
Health Fund Rebates & Hi Caps Available.
For more information about the best services for your needs or to organise an appointment - just give us a call!

03 9783 2021
Services
Relaxation/Deep tissue Massage 30 mins
30min
Remedial Massage
Deep Tissue Massage
Swedish/Relaxation Massage
Trigger Point Therapy
Remedial Massage or relaxation or both
Qualifications
Qualified Kinesiologist
Qualified Remedial Massage Therapists
Qualified Nutritionist
Qualified Panic Healer
---