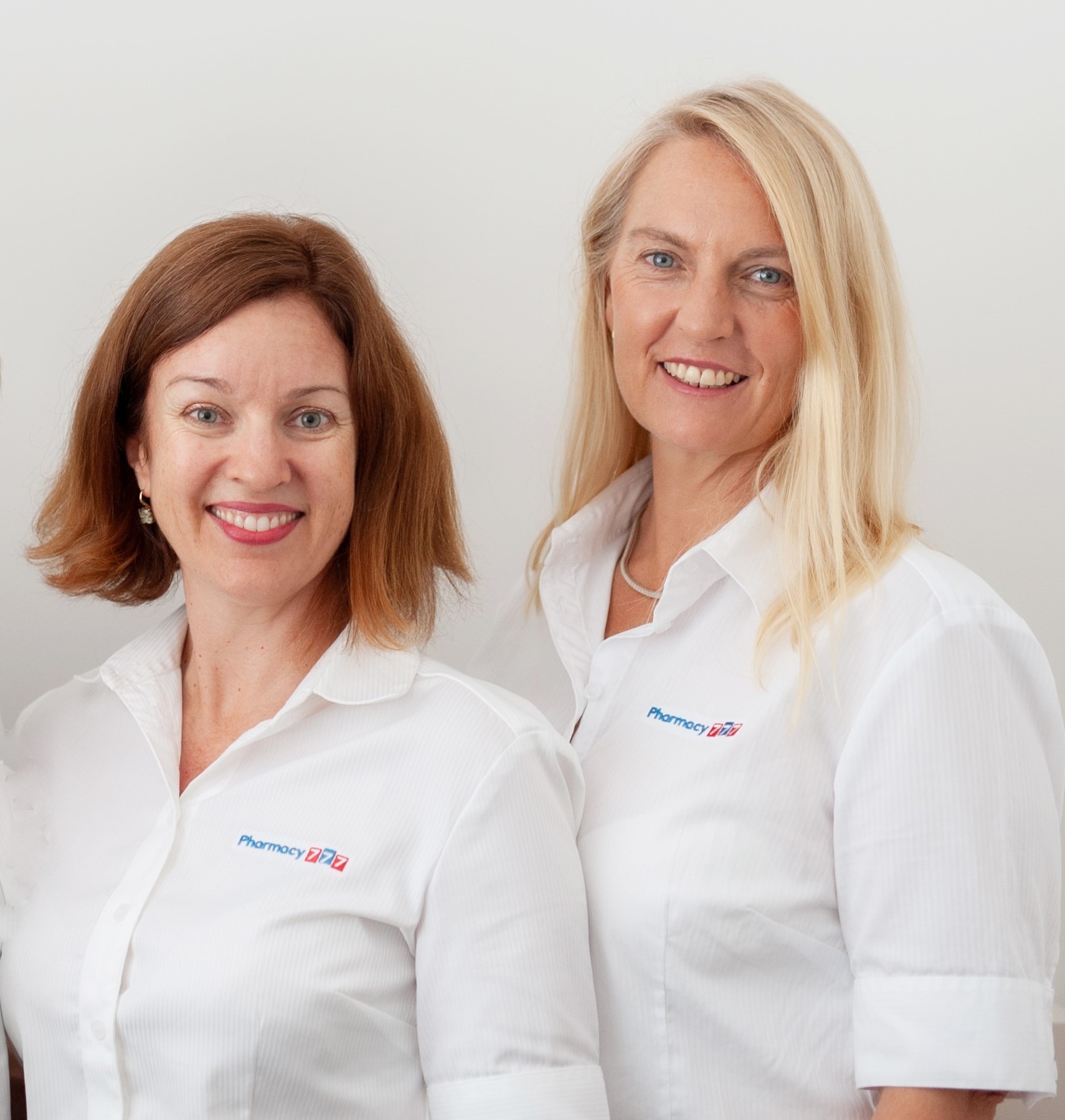 Subiaco Naturopath Clinic
Want to find out my availability, pricing or opening hours? Click on Send Me Details Now to get started.
Send Me Details Now
Clicking on the Send Me Details Now button opens an enquiry form where you can message Naturopathic Team directly
Our expert consulting Naturopaths have over 20 years of experience in support for stress, gut health, hormones, immunity and sleep. Telehealth and phone consults available! CONSULT FEES Initial 1hr $120, repeat 30 min $70  
Expert Natural Health on your doorstep!
Servicing area
Telehealth and phone consultations available!
---
Focus areas
Hormonal imbalance
Gut Health
Menopause
Fatigue
Sleep issues
Mental health
---
Our consulting naturopaths offer individual consultations to guide you back to a state of good health.
Read more here and book online.
We can help you with regaining your optimal health. We love to support families to reduce stress, improve sleep and diet and live a vital, well life.
We can help you with digestive discomfort, immunity and hormonal balance. Our treatment plans are achievable and effective and adapted to your life-style and your goals!
Naturopathy offers a holistic approach to health with the belief that well-being represents the balance between and strength of the body, mind and spirit. The body has the innate ability to heal given the right opportunity. It is the aim of naturopathy to provide the ideal opportunity for body to enable self-healing.
Eloise Charleson - Naturopath and Medical Herbalist
20 years of experience and a passion for keeping up to date with new research means that you will receive effective advice. Her career to date has encompassed extensive naturopathic consulting, senior lecturing and supervision roles as well as local and international public speaking. Her clinical work in Australia and Germany, has been enriched by the opportunity to speak at Sir Charles Gairdner Hospital on the topic of Irritable Bowel Syndrome and to develop a Menopause Handbook for the Women's Health Information Centre at the Royal Women's Hospital, Melbourne.
Eloise has an interest in the microbiome and the impact it has on our mood, immunity, digestion and energy levels.
Eloise works with women to achieve hormonal balance and couples in achieving conception. She can help you improve your fertility, your libido and symptoms associated with hormonal imbalance. Thyroid conditions, anxiety, insomnia, fibromyalgia and stress are areas where Eloise has great results.
Eloise loves supporting children and their families with immune weakness, gut health and learning and behaviour challenges.
Many people Eloise sees in practice are experiencing unexplained fatigue, lethargy, depression or anxiety. In a consultation, Eloise will take a comprehensive case history, utilise traditional assessment methods as well as request blood tests and refer for further testing where necessary. This comprehensive picture will allow an understanding of the cause of the symptoms and where to focus treatment so that results can be seen quickly.
Eloise uses the ultralite, ketogenic, weightloss program with excellent, sustainable results. With an emphasis on good healthy eating and exercise, Eloise finds her clients not only lose weight but experience excellent gains in energy and wellbeing long term.
If you would like to Eloise to join you on your health journey please make a booking by phone on 93811468 or ONLINE BOOKING
Natalie Elliott - Naturopath, Nutritionist and Herbalist
Natalie Elliott is a Naturopath, Nutritionist, Herbalist and Academic Lecturer who has been in clinical practice since 2004. Sixteen years of clinical experience, combined with academic lecturing in Herbal Medicine and Nutrition and creating education content for health care professionals, underpins an enthusiasm for keeping up to date with current research and evidence.
Natalie has a special interest in Brain Health including; mood, stress, anxiety, sleep, mental function and fatigue.
We all experience life stress, but your hormones, thyroid, digestive system and brain health can all influence whether you're having a positive response to life stressors or whether these stressors create anxiety, hair loss, weight gain, hormonal imbalance, brain fog or poor sleep, just to name a few.
Natalie works best by taking a personalised approach and we identify your body organs and systems in need, via a comprehensive case history and clinical investigation. From this, the best course of action is decided upon together.
Whether this be a personalised herbal medicine to place a lid on your stress hormones, gut nutrients for digestive discomfort, mood and sleep nutrition or energy herbs and practical lifestyle tips for mind and body health. Positive and caring, your simple and effective wellness plan will address your symptoms and is created with plenty of support and resources to keep you motivated and encouraged.
Practice strengths include, supporting hormonal health (men and women), children's health and immune, respiratory, skin and digestive disorders.
Outside of clinical practice, three young adult children, have shaped and influenced her practical and feel good approach for a busy, modern lifestyle. Let's get started on improving your health and wellbeing. To make a booking call 9381 1468 or book online ONLINE BOOKING
Debbie Wilkinson - Naturopath and Iridologist
Debbie graduated in 2015 with an Advanced Diploma in Naturopathy. She has many passions in life, the biggest being her drive to be the best version of herself. Followed closely by herbal medicine, Sanum, Isopathic medicine, her family, and helping her clients to empower themselves. Debbie loves seeing her clients regain their health on a more permanent level.
Debbie noticed from her own experience of ups and downs with her health that something felt like it was missing. She strived to find why old patterns and habits returned time and time again. Once she was able to recognise what this key was she developed a strategy using a variety of tools and techniques that enabled her to make lasting changes in her health and the relationship she has with herself.
Debbie is a big advocate for Self love and Self care and has noticed time and time again in clinic that when her clients are able to improve their relationship with themselves their state of health begins to change drastically. This is often as a result of increased care for their bodies resulting in better food choices and the changes they make are more permanent.
Debbie can help you understand how to facilitate the body's ability to heal with the help of "Nature's Healing Agents". This includes making changes in getting fresh air, sunshine, clean water and food, exercise and quality sleep daily so you can take charge of your current state of health and take a step towards disease reversal and prevention.
"As a naturopath I have found this absolute love inside of me to cheer clients on who are taking these steps towards improving their health. So I'll be there walking alongside you educating you so as you can learn to cheer yourself on as you step towards restored health. Imagine how life would be different if we could care for ourselves enough to make lasting changes that affect us only for the better?"
Sarah Durack - Naturopath and Herbalist
Sarah Durack has been a consulting Naturopath in Subiaco since 2004. Sarah completed her Bachelor Degree in Human Movement and Exercise Science and Human Biology at the University of Western Australia and then continued on to complete her Advanced Diploma in Natural Therapies at the Perth Academy of Natural Therapies.
Sarah uses scientifically based herbal and nutritional medicine to help her clients achieve their maximum state of health and well being.
Sarah has extensive natural health knowledge and a personal interest in women's health, digestive complaints and fatigue and stress management, in addition to being fully qualified as an UltraLite Weight Loss practitioner. Through an individually tailored treatment program, Sarah can help you strive for an optimal state of health and well-being
Services
First appointment naturopathic
1hr
Natural Fertility Management
Women's Health
Children's Health
Weight Loss
Naturopathy
Herbal Medicine
Homoeopathy
Iridology
Flower Essences
Nutrition
Allergy Testing / Treatments
Wellness Coaching
Your first naturopathic appointment is very comprehensive. The aim is to identify the causes of your health concerns through developing a thorough understanding of your symptoms as well as your past health. It will include a review of investigations alrea
Qualifications
Member National Herbalists Association of Australia (mnhaa)
Member Australian Natural Therapists Association (anta)
Bachelor of Health Science In Naturopathy
Professional Membership
NHAA - Naturopaths & Herbalists Association of Australia
ANTA - Australian Natural Therapists Association
ATMS - Australian Traditional Medicine Society
Australian Counselling Association (ACA)
---