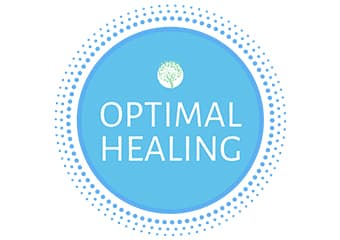 Sue Perriman Optimal Healing & Soul Synergy
Book a Reiki or Soul Synergy session today by calling Sue on 0409 825 175
Sue Perriman Optimal Healing & Soul Synergy - Energy & Spiritual Healing
Servicing area
Margaret River, WA & Australia wide via Zoom/Skype or phone call
---
Focus areas
Forgiveness
Relaxation
Spiritual coaching
Love
Finances
Stress management
---
---
Reiki
Reiki is a Japanese energy healing technique that is used for relaxation, stress reduction, and healing. It is practiced through the gentle laying on of the hands and works on the principle that unseen "life force energy" flows through us and is what causes us to be alive. If one's life force energy is depleted, out of balance, or interrupted, we are more susceptible to illness and disease.
How Does Reiki Work?
Reiki energy flows through chakras, meridians, and nadis in the body and will flow to where it is most required. Reiki heals by flowing through the affected parts of the energy field and charging them with positive energy. It raises the vibratory level of the energy field in and around the physical body where the negative thoughts and feelings are attached. This causes the negative energy to break apart and fall away. In so doing, Reiki clears, straightens and heals the energy pathways, thus allowing the life force to flow in a healthy and natural way.
Forensic Healing Soul Synergy
Soul Synergy – retrieving, aligning, and repairing your soul.
The soul module dives deep into the DNA to reverse and remove the intricate programming and webbing by the Cabal and other negative syndicates that have hindered individual souls from living in a free and humane world.
Soul Synergy healing corrects the dysfunction and splitting of soul fragments and identity loss. The removal of the blockages on individual souls for their growth, restores a strong connecting with your organise source of energy, and closes the energy portholes and gateways of the siphoning of human life force energy and reverses the chemtrail/heavy metal damage.
---
For more information view our website, send us an email or give us a call
---
Intuitive Healing Session
1hr
Hypnotherapy
Aromatherapy
Kinesiology
Emotional Freedom Techniques (EFT)
Neuro Linguistic Programming (NLP)
Reconnective Healing
Pranic Healing
Time Line Therapy®
Children's Health
Past Life Regression Therapy
Holistic Counselling
Access Bars
Counselling Online
Holistic Counselling Online
Emotional Freedom Techniques (EFT) Online
Hypnotherapy Online
Neuro Linguistic Programming (NLP) Online
Kinesiology Online
Pranic Healing Online
Energy Healing
Reiki
Spiritual Healing
Energy Healing Online
Spiritual Healing Online
Reiki Online
Wellness Coaching
Wellness Coaching Online
Sue offers a combination of modalities working with the latest energetic & mindset tools to make real changes in your life at a mind, body, spiritual & soul level.
HEALINGS HYPNOSIS READINGS COUNSELLING LIFE COACHING
1hr
Hypnotherapy
Children's Health
Holistic Counselling
Counselling Online
Holistic Counselling Online
Emotional Freedom Techniques (EFT) Online
Hypnotherapy Online
Neuro Linguistic Programming (NLP) Online
Energy Healing
Reiki
Spiritual Healing
Energy Healing Online
Spiritual Healing Online
Reiki Online
Tarot Reading Online
Wellness Coaching
Wellness Coaching Online
Welcome, I help people overcome addictions, depression, anxiety, low self esteem and release addictive behaviours and patterns. Sue is an intuitive healer, Master Practitioner in Hypnotherapy & NLP, Empowerment Coach, Spiritual Counsellor and the tools a
Professional Membership
Energetic Healing Association
Australian Hypnotherapists' Association
---