Learn how your food, exercise, sleep & stress affects your health based on your glucose biomarkers.
Now available for non-diabetics.
Join the Vively waitlist now to get a 30% discount.
Join the waitlist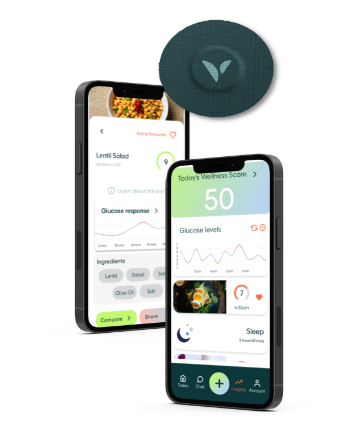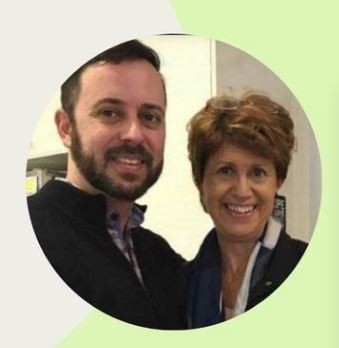 Sues Healing Haven
Sue's Healing Haven Sydney offers unique energy healing modalities, massage and reflexology to transport you to a world of bliss and relaxation. Restoring you to optimum heal is our priority. The solution is right here, whether you have chronic pain or emotional issues. Call her to see what she can do for you.
Sue's Healing Haven Unique Energy Healing, Reflexology, massage in Sydney
---
Focus areas
Facial reflexology
Energetic medicine
Energy clearing
Energy cleansing
Energy alignment
Energy imbalance
---
---
Sue's Healing Haven, a natural health clinic in Concord, New South Wales, is strong evidence that natural therapies exist to support the human body's inherent ability to heal itself.
Sue struggled with her own health challenges in the 90s and had to leave her job as a high school teacher.
Desperate for a solution to her ordeal, Sue did her own research and came across a naturopathy book that explained the type of diet and nutritional supplements that would benefit someone experiencing her symptoms. Within six months of following the advice in the book down to the letter, Sue recovered and regained her health.
Her experience motivated her to pursue a career in complementary medicine, beginning with formal training in reflexology and mind-body medicine. Sue is now preoccupied with helping people suffering from digestive issues and other conditions in her own healing sanctuary. With over 17 years of experience as a natural health practitioner, she is no stranger to ailments that affect the mind, body and spirit, and will treat them accordingly.
Please note we are open Monday, fridays and all day Saturday at present.
To check pricing & availability for bookings see here.
Services Offered
Reflexology
Reflexology involves applying pressure to specific points on the feet or face known as reflex points, which correspond to various organs in the body. It is much more than a foot massage because it treats stress-related conditions while also promoting balance and self-healing.
Acupressure
An acupressure treatment session combines gentle and firm pressure to regulate the flow of energy that flows along the 12 major meridians, which are responsible for nourishing the organs that are located along them. It is particularly beneficial in the treatment of headaches, fatigue, depression, sleep disorders, back pain and muscle strain.
Pulsed Electromagnetic Field (PEMF) Therapy
PEMF therapy is a holistic approach to pain management that utilises pulsing magnetic fields to create moving energy in the body. Often used in treating stress, sleep issues and osteoporosis, the energy waves generated assist the body in coping with pain.
Crystal Light Bed Therapy
The benefits of colour therapy and crystal healing are combined in crystal light bed therapy. The bed was created in Brazil, which is known for its healing centre, Casa de Dom Inacio, and is made of quartz crystals suspended above the client lying on the bed. The crystals are arranged to face the client's seven energy centres, also known as chakras, with each emitting its own frequency. The crystal light bed cleanses, balances and realigns your energies, resulting in optimal health.
Energy healing
Energy healing enables healing of the 7 levels of energy that surround the body.Both subtle and powerful changes can be noticed from applied energy healing.
Matthew has completed advanced energy healing levels and applies these techniques during energy healing sessions.
Matthew and Sue are both Reiki 1 and 2 attuned.
Sue and Matthew have completed Spring Forest Qigong Level 1 activation
Matthew completed Level 2 healing and group practice leader certified .
Bio-well Energy Scan
As used by Dr. Joe Dispenza in his recent book Becoming Supernatural. The Bio-well energy assessment scan is available in our Clinic in Sydney Australia.
The Bio-Well is a useful tool based on Electro-Photonic Imaging or (Kirlian effect) made specially for express-assessment of the energetic state of a person with information on the energy reading of meridians. The scan uses gas discharge electro-screening of the fingertips
We integrate the scan with Crystal bed sessions to measure the effect changes prior and post crystal bed session to access Chakra and energy alignment.A Bio-well session includes 2 Bio-well scans, generation of Chakra alignment music file, crystal bed session, App & report interpretation
Qigong
Sue's son, Matthew, is a certified Spring Forest Qigong group practice trains, which is believed to be beneficial for chronic pain and mental illnesses such as depression. This modality encourages the body's natural ability to heal itself while also allowing you to cultivate the natural ability to help others heal.
Remote Energy Healing
The process of transmitting life force energy from the universe to a person, thing or animal is known as energy healing. It is done by placing your hands on top of or an inch above the person's body, or it can be done remotely. The latter refers to sending healing energy from a distance, which is similar to a face-to-face session because energy is not limited by time or space.
Cell balance Meditation - Prime tuning of Cells.
Sue is Qualified practitioner of this method Developed by master healer Elaine Croker.The power of the mind over the body and in creating our lives is phenomenal.
Experience a feeling of lightness, peace and well being as unwanted emotions and energy blocks are removed. The Cell Balance is noninvasive and deeply relaxing. The Cell Balance can address the 5 main aspects of ones life:
Self/Innerchild
Relationships
Money flows
Career Path
Success
*New* Energy therapies Room
Sit and relax as the energies therpay room does the work for you combined 4 energytic modalities of PEMF, Light, Colour and resonance healing.
This powerful healing works on all levels of the body and has lasting effects.
Please note we are open Monday, fridays and all day Saturday at present.
To check pricing & availability for bookings see here.
Through the skillful application of pressure to specific points in the feet or your face, a reflexologist joins in the silent dialogue within your body. Practiced in diverse cultures for centuries, reflexology is much more than a good foot massage. For ei
Energy therapies Room
45min
Our new Energy therapies Room is ideal for those who wish to rest and recharge.
We're open 2 days.
| | | | |
| --- | --- | --- | --- |
| Monday | 9:30 am | To | 4:00 pm |
| Saturday | 9:30 am | To | 3:00 pm |
Qualifications
Reiki 1 & 2
Diploma In Reflexology Therapy
Certified Qigong Practice Group Trainer
Advanced Meditation Practitoner
Professional Membership
ATMS - Australian Traditional Medicine Society
Reflexology Association of Australia
---