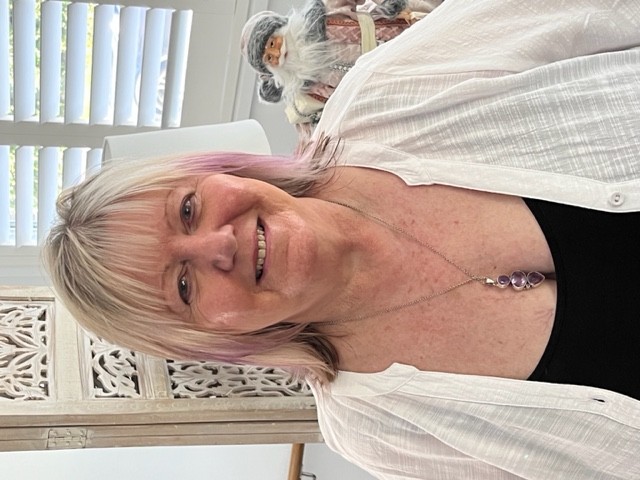 Sue's Healing Light The Journey
Clicking on the Send Me Details Now button opens an enquiry form where you can message Sue Goldsworthy directly
Send Me Details Now
Transference Healing® is a seventh dimensional frequency-healing and ascension modality that is multidimensional, comprehensive and advanced    
Sue's Healing Light The Journey
Servicing area
Shellharbour, Illawarra, Flinders, Warilla, Oak Flats, Blackbutt, Mount Warrigal, Shell Cove, Kiama, Wollongong & surrounding suburbs
---
Focus areas
Stress management
Joy
Depression
Inner healing
Love
Psychic development
---
---
Transference Healing® works with all aspects of the self and can help with any physical, emotional, mental and spiritual issues that may arise, releasing fear, pain and suffering 'TRANSFERRING' you into a new and awakened state of health, happiness, freedom and opportunity. Transference works with colour and sound frequencies, crystals, vibration essences, the elements (ether, earth, water, air, fire) sacred geometry, Alchemy & Alchemy symbols and much more. Transference Healing® also works with the electromagnetic and magnetic fields of the body. When you work with the etheric body and these magnetic frequencies you reach deep into different levels of vibrational density. This orchestrates healing on the cellular level of the body, so all dimensions of the anatomy can heal themselves. When combined with the guidance and insight that you receive during a healing session, a powerful healing impact occurs. Receiving regular Transference Healing® sessions supports you to achieve and maintain a consistent level of health and wellness.
COLOUR AND SOUND THERAPY
Transference Healing® contains Sound and Colour procedures throughout each healing session. Transference Healing® is unique and has profound results.
The Harmony Alignment Points Procedure – directs sound and colour into specific meeting points, allowing profound physiological shifts that release energetic imbalances from the body.
Colour Bath Procedure - An integral part of frequency healing is to project colour by intent into the body. Colour baths vibrationally harmonise the body on all levels.
Four Planes of Transformation Procedure – integrating appropriate meeting points with sound and colour so the body can respond and adjust with the Earths changes.
COMMON SYMPTOMS TREATED BY TRANSFERENCE HEALING® INCLUDE:
Respiratory discomfort, tightness in the lungs, asthma, flu-like symptoms, hay fever, colds, runny noses and sneezing for up to twenty-four hours
Inflammation or aching of bones & Joints
Headaches or migraines that are not alleviated by painkillers
Immune & lymphatic system changes
Dizziness, ringing in the ears and coordination imbalances
Throat inflammation and inner ear imbalances affecting concentration and our ability to absorb knowledge. These symptoms are often misdiagnosed as learning disabilities.
Heart palpitations
Hypersensitivity
Lack of circulation loss of muscular power and brief periods of weakness
Tingling in the arms, hands and feet
Hormonal imbalances
Skin irritations
Feelings of déjà vu
Intense fear of separation and loss
Short periods of tiredness
Occasional diarrhoea
Mood swings, anxiety and bouts of short-term depression
Strange symptomatic pain especially through the back and central vertebrae
Intense dreams odd sleeping patterns and night sweats
Vagueness in the head and an empty feeling in the stomach
A sensitivity to temperature; extreme heat followed by extreme cold
Memory loss
Sensitive hearing cause by a clairaudient opening which can include the hearing of voices and strange sounds. This sensitivity can occur suddenly, stressing the nervous system and causing anxiety.
Seeing shadows or a presence that is not there. This can sometimes feel as though the mind is weakening
Frightening and overwhelming emotions that require urgent understanding grounding and balancing
Visions of past lives
Fluctuating eyesight
Feelings of disassociation and alienation, similar to mild autistic symptoms
WHAT TO EXPECT FROM A HEALING
After you receive a Transference healing, you may feel altered, feel mild symptomatic pain releasing as you purify, undergo a subtle identity shift, or have long-standing issues resolve themselves. You can also feel spiritual intervention in your life, giving you the faith to let go of negative patterning, defence mechanisms, and the need for control; surrender. When this integration is complete, you feel refreshed, reborn and rejuvenated.
DISTANCE HEALING
Transference Healing® is a non contact healing modality which is conducted while relaxing in a comfortable chair. Most people find the healings very calming and are able to easily relax into the energy taking full advantage of the experience. Absentee healings are available for anyone who is unable to attend in person. A convenient time for both parties will be arranged so the client can plan to sit back and relax at the time the healing is taking place.
PRICE LIST
Full Transference Healing $100
Full Transference (Remote Healing) $100
Beyond Doorways Level 1 $ 60
Beyond Doorways Level 1 & 2 $100
Enjoy a relaxing 30 minute Beyond Doorways Level 1 healing or Beyond Doorways Level 1 and Level 2 healings can be purchased together as a package. Please note: Although Beyond Doorways Level 1 and Level 2 healings are both powerful and effective they only represent a small aspect of the technologies and healing impact available within a Full Transference healing.
ANIMAL HEALINGS $100
Healings are approximately one hour and are usually done as a remote healing - please call for further information
AVAILABLE MOST DAYS BY APPOINTMENT
0429 538 094
Location: Flinders NSW
7th Dimensional high frequency healing that works on many different levels of our body, mind & spirit. Wherever you are on your spiritual journey the frequencies of Transference Healing will support you.
Tarot/Numerology Readings
1hr
---