Sukham Yoga
15 Mailey cct
Rouse Hill NSW 2155
Servicing area: Rouse Hill, New South Wales
Want to find out my availability, pricing or opening hours? Click on Send Me Details Now to get started.
Clicking on the Send Me Details Now button opens an enquiry form where you can message Sarjit Tory directly.
Located in the greater Rouse Hill, we at Sukham Yoga aim to provide a supportive and nurturing environment for your health and wellbeing through Yoga, meditation, Yoga Therapy, Ayurveda and Hypnotherapy.
Sukham Yoga
---

Sukham Yoga – About Me

Having worked as a Financial Controller in multinational companies for many years, I discovered the healing aspect of yoga and meditation, which helped me to live a more balanced life.

I undertook Yoga studies with International Yoga Teachers Association in 1998/99 whilst still working in the corporate world. My thirst for higher knowledge took me to India in 2004 and 2006 to study with the Indian yoga masters.

In April 2004 I completed the initial teacher training course at Sivananda Yoga Vedanta Centre, Kerala, and later in the year I went to the Himalayas to do Intensive Sadhana (spiritual practices), involving advance Pranayama, yoga and meditation practices and Vedanta studies. In February 2006 I went back to the Sivananda Yoga Vedanta Centre in Kerala and graduated as a Yoga Acharya after successfully completing the advanced teacher training course.

My teaching style incorporates the basic principles of biomechanics and neurophysiology, which I learnt through my training in Applied Anatomy and Physiology of Hatha Yoga with Synergy Yoga and my training in Hatha Yoga, Viniyoga and Sivananda Yoga traditions. These skills allow me to help students to improve flexibility, strength and fitness while maintaining joint stability and minimising the risk of injury.

My studies in Ayurvedic Lifestyle Counselling, enables me to provide dietary and lifestyle recommendations to my students and clients.

To further my knowledge on the healing aspect of Yoga, I enrolled in a 3 year Post Graduate Diploma in Yoga therapy with Yoga Therapy Australia, facilitated by Viniyoga Healing Foundation, Chennai India. My Post graduate program involved comprehensive training in observation and assessment skills, foundational western bio-medical knowledge and the classical yogic understanding of and approach to various conditions and pathologies.

I am also a Quit Cigarette Specialist, having completed training in NLP, hypnotherapy and advance Neuro Linguistic Programming. I have been helping smokers to quit smoking since 2007.

Having completed further specialised hypnotherapy training I'm able to help clients with weight loss and stress management.


---

Services On Offer

Ayurvedic Lifestyle Counselling
Hypnotherapy to quit smoking in 60 minutes
Hypnotherapy for weight and stress management
---

Testimonials

I was diagnose with Meniere's disease since 2012, a disorder of the inner ear (my left ear) that affects both hearing and balance. As I aged, the episode affected me often. There is no cure for this disease, but you can control it. I was so glad I made a decision earlier this year to see Sarjit Tory, with the designed yoga therapy and proper breathing technique I was able to manage my Meniere's episiode, improve my posture and sleep well. Sarjit's abilities have shown me how to stretch, breathe, and strengthen my core which has allowed me to do my 40 plus hour work week, and balance life again. Sarjit's programs are set up to work with me one on one, and to meet my needs in controlling my episodes. I highly recommend Sarjit Tory to anyone who has injuries and disease who wants to get back into shape. Yoma



---


I have been doing yoga with Sarjit 3 years It has most certainly improved my physical strength and fitness. The yoga exercises have also helped improve my mental health and stress levels. The yoga poses, breathing exercises and relaxation have postively impacted my wellbeing and day to day life! I highly recommend the yoga lessons and can't imagine my life without yoga now! Melissa



---


I have been a client of Sarjit for 6 years. I particularly love these yoga lessons as I feel they are a holistic approach to a healthy mind, spirit and physical state of wellbeing. These lessons are a must for me to keep my body well relaxed, centred and healthy. As a plus, the traditional element of this style of teaching is an experience that no gym or other centres could possibly offer.To me, this is yoga in its authentic and traditional form. Yvette



---


I have been coming to yoga classes and meditation with Sarjit for several years now, and the changes to my life have been amazing, increasing my peace of mind and wellness of body.

She has taught me how to breathe properly, and I believe that this is the basis for all good health, and the answer to anxiety and stress related issues.

Sarjit is a compassionate and well educated teacher, and she caters for all levels and ages, moderating our practices to suit individual levels of flexibility and age.

She has taught me the truth in the practise of mind, body spirit integration.

Thank you Sarjit, for your patience ,friendly, and caring style. Louise



---


It is through Sarjit's Sukham Yoga, that I have learnt that you cannot control what goes on outside, but you can always control what goes on inside.

I started at Sukham Yoga in January 2015. Not knowing anything about it, I was curious about this beautiful practice. Since joining, I am now a regular and have learnt so much.

I thoroughly enjoy Sarjit's yoga, which is completed in the comfort of her own home. Sarjit always makes you feel welcome. This is purely one of the reasons why I signed up. I wasn't interested in attending a community hall with 50 other people, not knowing why we are doing yoga and not having individualised support throughout the sessions.

Sarjit's classes have taught me so much, and I am thankful for this. I have learnt so much about myself, my body, my feelings and how to connect with my inner self. I feel much stronger, not only physically but cognitively. I have strengthened my willpower and concentration. My self esteem has improved and my anxiety has reduced dramatically. I never thought yoga could help me in this way. It has taught me to be calm and see the good in myself, as well as others.

I am grateful to have Sarjit guide me through this journey, and I highly recommend her to teach you what she has taught me. I am much more stronger as a person and I am extremely thankful for this.

Remember - Peace comes from within, do not seek it without. Elanie
---
For more information about the best services for your needs or to organise an appointment - just give us a call!
---
See Also...
Sukham Yoga - Yoga Meditation & Ayurveda
Sukham Yoga, established in 1999, a boutique yoga studio, teaches the ancient art of yoga in a nurturing and caring environment, emphasising on correct alignment, safety and benefits gained through the practices of asanas (postures), pranayama(regulated breathing practices),sound, meditation and relaxation.Sarjit provides holistic yoga classes for people of all levels of fitness. Personalised attention and modified practices are provided to students new to yoga or someone with any physical challenges.
---
Service categories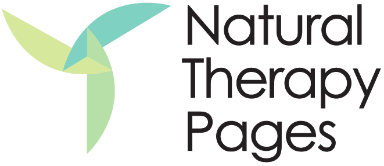 Sukham Yoga