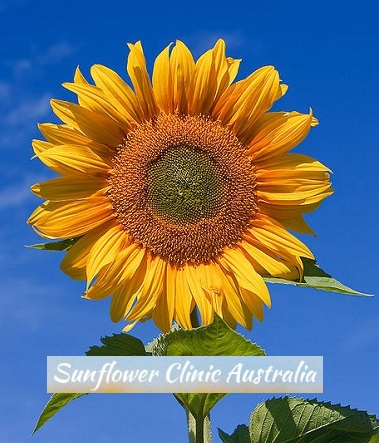 Sunflower Clinic
Clicking on the Send Me Details Now button opens an enquiry form where you can message Hardo Bottin directly
Send Me Details Now
Recover from an illness fast and get your life back on track.
Alternative Therapy, Recovery Modalities & Counselling
Servicing area
Echunga, Hahndorf & Adelaide Hills SA
---
Focus areas
Metaphysics
Hyperbaric oxygen therapy
Stress management
Tiredness
Aches & pains
Love
---
---
Aiding You Through the Phase of Recovery
Thank you for visiting the Sunflower Clinic in Hahndorf SA. My name is Hardo Bottin and I have been working as a therapist for nearly 30 years.
My extensive research and study of various holistic modalities throughout these years led me to the most powerful ways for recovering from any health disorder, may it be mentally, emotionally, physically or spiritually.
In my profession, I do not treat diseases or illnesses, but instead support my clients on the road to recovery.
To achieve my goal, I utilize different kinds of modalities that focus on the person rather than their ailment.
I would first investigate the most potent way to determine the current health condition of a client through Advanced Live and Dried Blood Microscopy, as the blood clearly shows any imbalances and how they have affected the individual as a whole.
To achieve your goal of recovery, note that the four physical channels for eliminating toxins from the body should be open. This can be done through the following methods:
Respiration (Mild Hyperbaric Oxygen Therapy)
Defecation (Advanced Colon Hydrotherapy)
Urination (Intake of increased volume of high pH water to flush the kidneys and alkalize the tissue)
Perspiration (via Far Infrared Sauna)
If only two channels are open, recovery is close to impossible as the working channels will end up compensating for the others, and eventually malfunction.
In addition to the four channels, the mental, emotional and spiritual channels also have to be open and functioning. If yours happen to be close, I can unlock them through a process called Integrative Counselling.
Suppose an individual has a problem with these channels, I would recommend them to attend the the Completion Seminar, which I developed and have been facilitating for the last 28 years with about 3,500 graduates.
All these years, I have dedicated my life to be of service to those challenged by life, for I too found myself in the same situation at some point in my life.
That explains why no one can understand better than me how my clients feel, as well as their concerns about their future and of their families.
Testimonials
The people I've worked with share their experience at the Sunflower Clinic and how it has helped them recover and renew their lives.
"Hardo's Sunflower clinic provided professional skilled advice and treatment for my husband Gavin. Live blood and dry blood analysis revealed many hidden secrets which were inhibiting health and wellbeing for my husband. Thankyou Hardo for the awakening to a revitalised special human being with your follow up treatments and valuable services."
- Broni Mudge

"Our family has accessed various therapies that Hardo offers on several occasions and each time we have been impressed with his knowledge and dedication to good health. He is always just a phonecall away to help with any queries. Highly recommended."
- Claire Martin Reyes

Book an appointment to experience my clinic's unique yet effective approach to recovery.

---
Professional Membership
ATMS - Australian Traditional Medicine Society
---