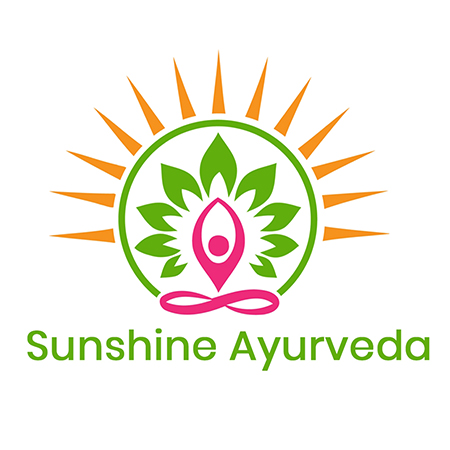 Sunshine Ayurveda Wellness Centre - Maroochydore
Want to find out my availability, pricing or opening hours? Click on Send Me Details Now to get started.
Send Me Details Now
Clicking on the Send Me Details Now button opens an enquiry form where you can message Dr. Ram Mani Bhandari directly
Sunshine Ayurveda is owned and run by an experienced Ayurveda doctor Ram Bhandari who has 10 yrs of expertise in Panchakarma therapies. Dr. Ram is available for Ayurvedic diet and lifestyle consultation and to tailor a personalized Panchakarma program for your wellness and good health. Our main aim is to offer authentic Ayurveda services to the public at a fair price.
Sunshine Ayurveda Wellness Centre - Holistic Therapy- Ayurvedic Massage run by Ayurvedic Doctor Ram
Servicing area
Sunshine Coast Region and Noosa to Australia wide
---
Focus areas
Labour
Lifestyle
Circulation
Pressure points
Face massage
Relaxation
---
---
What is Ayurveda?
---
Ayurveda is a Sanskrit word, which literally means 'science of life' or 'art of living'.
Ayurveda is the ancient holistic science of healing which has been practiced for over 5000 on the Indian Subcontinent. Ayurveda offers a holistic approach to good health, where the management of chronic ailments is achieved through diet and a balanced lifestyle. Ayurveda provides the tools to cope with the busiest and stressful life without any harmful side effects. Health care is a highly individualized practice under Ayurvedic principles.
The basis of Ayurveda is that each individual has a unique constitution established at birth and influenced throughout one's life. There are three unique doshas or bodily humor and all of us have different amounts of each. When our doshas are balanced, as, at the time of our birth, they maintain our health and wellbeing, and their imbalance is the cause of disease. Understanding your doshas will help you understand what diet and lifestyle are best for you. Ayurveda teaches us how to live, how to eat, how to exercise, and most importantly how to be healthy and happy.
Ayurveda heals your body, mind, senses, and spirit instead of just treating the symptoms of your ailments. It helps you regain your natural health by purifying and rejuvenating your body with natural remedies.
Visit our website www.sunshineayurveda.com.au
---
Ayurvedic Diet and Lifestyle Consultation
An Ayurvedic consultation is the first step in your search for a holistic approach to healthcare. You may not necessarily have any health issues, but simply want to improve your health status. The Ayurvedic doctor will use special Ayurvedic diagnostic tools, namely, pulse diagnosis, and tongue diagnosis, to ascertain your doshas and determine the state of your body balance or imbalance.
The initial consultation aims to deliver an accurate health assessment and to guide you on how to plan your diet, including the administration of herbs and home remedies. You will be advised on lifestyle, exercise routines, and treatments best suited to your mind-body constitution.
---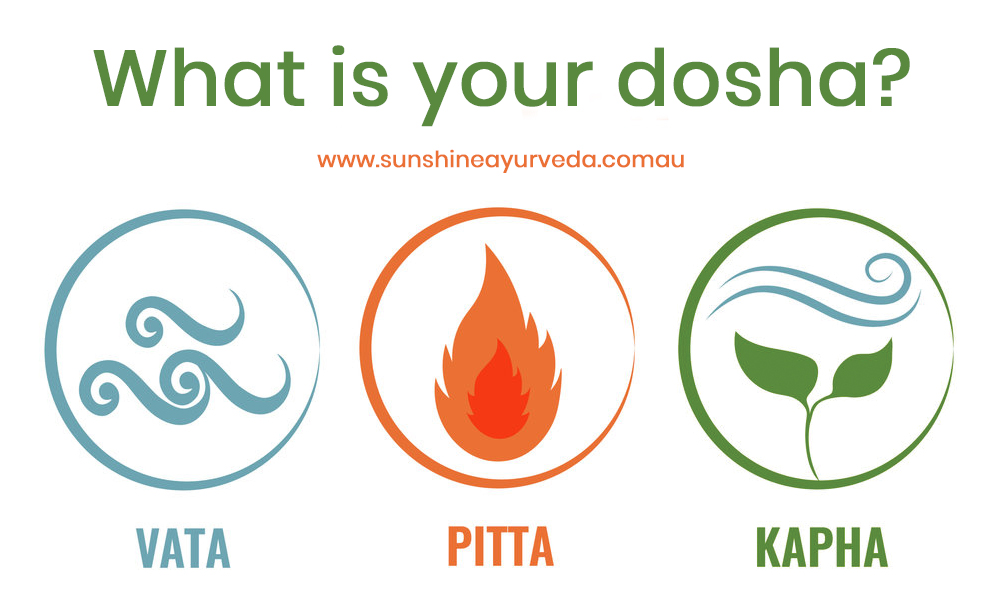 Click here to find you dosha
---
Our Specialty
Panchakarma Detox
Panchakarma is a cleansing and rejuvenating program for the body, mind, and consciousness. This five-fold therapy is targeted to the specific needs of the individual, depending on their Ayurvedic constitutional type, their doshic imbalances, age, digestive strength, immune status, and many other factors.
These include oil massages, steam therapy, herbal enemas, nasal administration of herbs and oils, and/or gentle laxatives and emetics. All of these techniques cleanse the body of the ama (toxins) that the tissues have absorbed, and which may contribute to illness.
Panchakarma therapy begins with a private consultation with our qualified Ayurvedic physician Dr. Ram Mani Bhandari who determines your Prakriti (mind-body constitution) and tailors the detox program/therapies best suited to your imbalances and health concerns (if any).
Our Panchakarma packages range from a short 3 days to a longer 30 days and depend upon your health status.
---
Run by a highly qualified Ayurveda doctor with over 10 years experience worldwide;
Located in the heart of the Sunshine Coast region and easily accessible;
Offers specialized personal care and therapies;
Uses only authentic Ayurveda herbs, medicines, and medicinal oils obtained from trusted suppliers in Kerala India;
Services are available 7 days a week by appointment;
One on one consultation available at the clinic as well as phone and online consultation via Skype;
Quality Ayurveda services at affordable prices.
Treatment available in the homely and spiritual atmosphere;
Translations are available for Spanish, French, Hindi, and Nepalese speakers.
---
Ayurvedic & Whole Body Massage
It is a unique Ayurvedic therapy that involves pouring a steady flow of liquid over the forehead in an oscillating motion. The most commonly used liquids are warm herb-infused oils. One of the most relaxing, and stress-relieving therapies,
Ayurvedic Diet and Lifestyle Consultation
1hr
An Ayurvedic consultation is your first step to a holistic approach to good or better health.The initial consultation with Dr. Ram Mani Bhandari aims to provide an efficient health assessment with recommendations for beneficial treatment programs.
Qualifications
Remedial Massage Therapist
Ayurvedic Doctor
Ayurveda Therapist
Professional Membership
Australian Ayurvedic Medicine Council
---