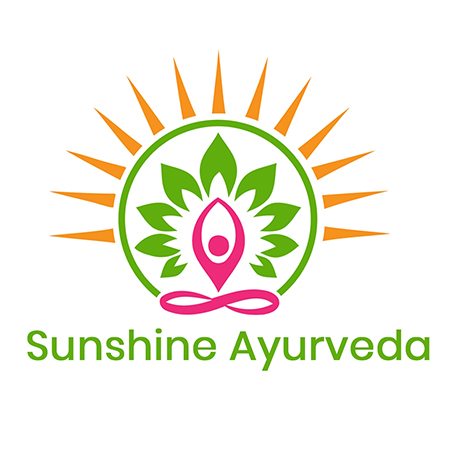 Want to find out my availability, pricing or opening hours? Click on Send Me Details Now to get started.
Send Me Details Now
Clicking on the Send Me Details Now button opens an enquiry form where you can message Dr. Ram Mani Bhandari directly
Sunshine Ayurveda offers Ayurvedic Massage (Abhyanga), Shirodhara, (third eye therapy), destress package, blissful package, Udwartana, Nasya (Sinus Massage), Kati Vasti, Panchakarma detox program, Workshop, and Courses. Our Panchakarma packages are available 3 days - 30 days according to your constitution and imbalances. Ayurvedic doctor at Sunshine Ayurveda is one of the experienced Ayurveda practitioners in Australia. Our main motto is to offer Authentic Ayurveda services to the general public at a fair price.
Ayurvedic Massage, Shirodhara, Kati Vasti, detox therapies in Sunshine Coast
Servicing area
Sunshine Coast Region and Noosa to Australia wide
---
Focus areas
Lymphatic system
Cleansing
Pranayama
Shirodhara
Detoxification
Memory
---
Abhyanga (Ayurvedic Therapeutic Oil Massage)
Abhyanga is a soothing medicated oil massage for the whole body. It detoxifies and relaxes by enabling a harmonious flow of prana (revitalizing energy) through the body.
The benefits of Abhyanga transcend physical, mental, and emotional well-being. It enhances your blood-lymphatic circulation, improves muscle tone, relieves blockages, helps to eliminate deep-seated ama (toxins), nourishes your tissues, and improves your Ojus (natural immune system).
---
Shirodhara (Third Eye Therapy)
Shirodhara is a blissful treatment that is achieved by gently pouring warm medicated oil on the center of the forehead (third eye) to quieten the mind and awaken the senses. By improving your quality of sleep, Shirodhara is beneficial for stress, anxiety, anger, panic attacks, depression, migraines, tinnitus, hair loss, ENT problems, and many neurological disorders.
---
Nasya (Sinus Cleansing)
Nasya comprises the therapeutic administration of medicinal herbs and oil into the nostrils following a head, neck, and face massage, and steam inhalation through the nasal tract. This is beneficial for sinus problems, allergies, migraines, ENT problems, memory and concentration, and various problems in the head region.
---
Udwartana (Ayurvedic Herbal Scrub)
Udwartana is a stimulating and exfoliating therapy using a specially prepared herbal powder that helps to boost metabolism, increase circulation, remove toxins, stimulate the lymphatic system, and help break down fat deposits.
---
Vastis (Colon Cleansing)
Vastis comprise the Ayurvedic methods of administering Ayurvedic herbs (either oil and decoction based) to cleanse the colon and lower GI tract. Vastis are safe and effective methods of removing the deep-rooted toxins so as to enhance your immune system. They are an excellent means of addressing a range of imbalances, including nervous disorders, reproductive problems, metabolic diseases, and autoimmune conditions.
---
Ayurvedic Pregnancy Massage
Ayurvedic Pregnancy Massage is a nurturing, relaxing, and rejuvenating massage aimed to support women and to help them prepare for labor emotionally and physically. It works with gentle and repetitive strokes on the whole body, including the head, hands, and feet that contain some of the densest areas of nerve endings and acupressure points.
Warm and specific Ayurvedic medicated oil used in the massage increases relaxation and helps work the tissues in greater depth.
---
Other Ayurveda Therapies Available?
Shastika Shali Pinda Sweda - Detox and Rejuvenative therapy. These serve to strengthen the muscles and nerves and to address developmental disorders and degenerative conditions
Kati Vasti - Oil treatment to alleviate back and spine problems
Janu vasti – hot oil therapy to ease knee pain and arthritis
Netra Tarpana – Eye rejuvenation therapy
Karna Poorana - Classical ear care therapy
---
Ayurvedic Therapeutic Massage
1hr
Ayurvedic & Whole Body Massage
Abhyanga is a traditional Ayurvedic oil massage therapy, involving a technique of applying warm, herb-infused oil all over the body through a gentle massage.
Ayurvedic & Whole Body Massage
It is a unique Ayurvedic therapy that involves pouring a steady flow of liquid over the forehead in an oscillating motion. The most commonly used liquids are warm herb-infused oils. One of the most relaxing, and stress-relieving therapies,
Qualifications
Remedial Therapist
Ayurvedic Doctor
Ayurveda Therapist
Professional Membership
Australian Ayurvedic Medicine Council
---