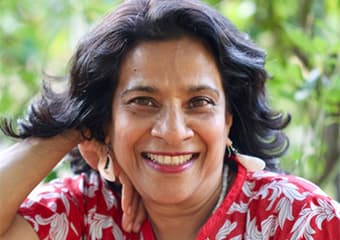 Member since 2007
Susheel Croft - Soulful Life Coach
Susheel Croft
220 O'Connor rd
Mahogany Creek WA 6072
Servicing area: Perth Hills, Online consultations available
Focus area:
Telehealth
living your purpose
meaning
...
Would you like an Inner transformation to find your true self, igniting your inner sparkle and open the doors to love, health and happiness? Would you like to live your life with more meaning and purpose?
I can help you if you are ready for a change
Using soulful healing, and other tools, I will help you clear stress, trapped emotions of self sabotage, and fears which cause poor health, weight problems, exhaustion, overwhelm. Let's boost your confidence, creativity, success and vitality.
Susheel Croft - About Me
---
About Susheel croft
Having trained worked as a dietitian and nutritionist for over 30 years, and through my own journey, I found that most approaches to health often fail because they don't address the core emotional issues.
Passionate about healing, I travelled around the world studying with the masters, Hypnotherapy, Neurolinguistic programming, and various energy healing modalities like Reiki, Emotional Freedom therapy, Reconnective Healing, Aromatherapy, Sound healing, and Alpha Alignment. I am also trained in Traditional Ayurvedic medicine
My healing embraces all of these and more, depending on the needs of the client. My sessions are very safe and nurturing, while tapping into the problem issues, holding you back.
Over the years I also found that Art is very profound in its healing effect. I run regular creative play or healing workshops, see my Workshops page for more detail.
---
What people are saying about us...
"Susheel is one of a kind! She is an amazing and awe-inspiring coach and spiritual companion. It is obvious that she has done the hard yards in her own healing work over many years, with inspirational healers from around the globe. I am ever grateful to her for re-kindling my will to live!. Colleen (Bellevue)
---
'Susheel Croft is a unique inner transformational coach and artist. She is passionate and soulful, as she motivates people every day to live a life of joy, health and abundance. Denise (Phoenix Arizona)
---
"Her sessions are challenging but fun, with an incredible ability to tune into deeper aspects of self in a safe, supportive manner to the source of your own wisdom, understanding and innate healing," Kate,( Ballingup)
---
I had been feeling stressed, disempowered and exhausted and anxious. Not at all how I would like to be. By clearing some very deeply rooted beliefs and emotions that I thought I had cleared in the past, I am now happy, hopeful and have positive plans for the future with new doors opening for me. I couldnt believe how different I am now! Gillian (Darlington)
---
Susheel is a wonderful healer and lover of humanity. You can feel how much she cares for her patients by the encouraging and transformative effects of her method. Like many alternative treatments, her practice is preventative and conducive to long term health, but what I want to say: WOW! I have never experienced what I experienced with her, and I am so grateful that our paths have crossed. She has given me hope where I could not believe before.
She helped me go to the deepest part of my mind and helped me give myself the healing that I needed. To let go of toxic thoughts, emotions and mental blocks that had prevented me from moving forward in life.
I have complete confidence in her ability to accompany people in overcoming their limitations, growing strong emotionally and moving on to live their best life possible
I have recommended many people to see her and will continue to do so." Saba (Canada)
---
"In her Creative Play workshops, Susheel combines energetic and insightful discussion with enjoyable and relaxing artistic projects. There is a sense of freedom and adventure ad you embark on a journey with Susheel. She is a lady full of humour, warmth and wisdom. At the end of a wonderful day you feel refreshed and strengthened with new insight into your life and its possibilities!" - Jennifer (Victoria Park)
---
'Susheel expertly guided us through a process that can appeal to anyone with any level of artistic experience from proficient artists to those who were uncomfortable with art. I loved it.' Reema (Haifa Israel)
---
QUALIFICATIONS
BApSc Nutrition and Food Science- Curtin University
GradDip Dietetics- Curtin University
Foundation training in Clinical Ayurvedic Medicine
Reiki Level 1, 2, 3 Usui method and Tibetan method
Certified as Master Practitioner of Neuro-Liguistic Programming and Master Results Coach.
Certified Master Hypnosis and Advanced Neurological Re-patterning
Master Facilitator in Virtues Project TM
Level I & II Reconnective healing. Trained by Dr. Eric Pearl.
Diploma in Alpha Alignment trained by Dr Robert Cote
---
Service Categories
Inner transformational Coach
Sound Healing including Tibetian Singing Bowls
Neuro Linguistic Programming
---
'Joy gives us wings! In times of joy our strength is more vital, our intellect keener and our understanding less clouded.'
Abdu'l- Baha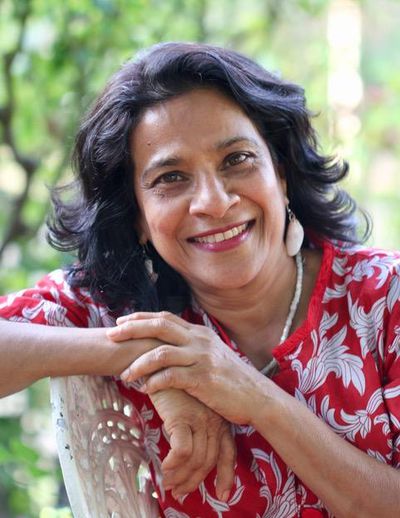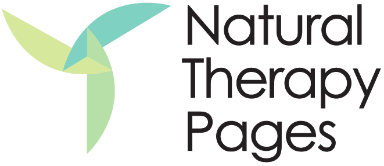 Susheel Croft - Soulful Life Coach