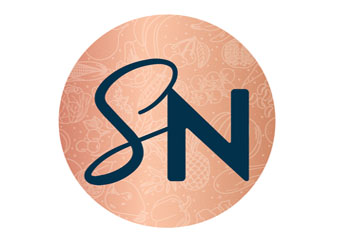 Sustainable Nutrition
The world today is bombarded with nutrition misinformation and fad diets coming from unreliable sources. Sustainable Nutrition provides you with up-to-date, evidence-based strategies and practical, sustainable advice to help you live your best life! Schedule your appointment with Francisca online now!
Sustainable Nutrition
Focus areas
Telehealth
Personalised nutrition
Nutritional supplements
Nutritional medicine
National disability insurance scheme (NDIS)
Dietary management
---
---
Francisca comes from a large family, so food has always been an integral part of her life.
In her final year of study for a Bachelor of Science, Francisca decided that her passion was to help people learn about ways to improve their health through food and nutrition. She then completed her honours degree in Food and Nutrition Science, followed by her Master's degree in Nutrition and Dietetics.
As a dietitian, Francisca takes pride in tailoring her advice to suit each individual, to ensure a sustainable change in all aspects of their life. She loves being part of her clients' journey into becoming the best version of themselves.
Francisca can help you with meal preparation ideas, healthy snack options, cooking modifications to fit your nutritional needs, choosing the right supplements for fertility and pregnancy, and more!
Services Offered
Nutrition for Fertility Management and Pregnant Women
The lack of proper nutritional support for women trying to conceive, as well as expecting mothers, has driven Francisca to set up a program that can combat the misinformation about food choices out there.
When trying to conceive, it is crucial to prepare your body nutritionally, and well-researched nutrition is going to play an important role in helping frustrated couples become pregnant.
Your nutritional status has a significant impact on your pregnancy, your child's health, and their ability to function and develop. If you're pregnant, Francisca can help you stay well-nourished and help you have a better pregnancy.
In your initial consultation, Francisca will come up with a plan to help you and your partner reach your goals and discuss your:
Health history
Nutritional status
Medication regimen
Dietary intake
Fears and barriers to growing a family
Following your consultation with Francisca, she will provide you with a nutritional and supplement plan.
Chronic Disease
In 2011, chronic diseases like cardiovascular disease, cancer, diabetes, and chronic obstructive pulmonary disease accounted for 90% of all deaths in Australia, according to the Australian Institute of Health and Welfare.
At Sustainable Nutrition, Francisca understands the risk factors associated with these chronic diseases and believes that nutrition can be integrated into prevention and care to maintain long-term health.
Gut Health
Do you have bloating, cramps, constipation, or diarrhoea? Dietitians at Sustainable Nutrition understand the importance of gut health to overall health and wellbeing.
They specialise in:
Irritable Bowel Syndrome (IBS)
Food intolerance
Coeliac Disease
Ulcerative Colitis
Crohn's Disease
Eating Disorders
As eating disorders continue to rise, more people are experiencing dietary challenges, weight problems, and body image issues.
Sustainable Nutrition's dietitians can provide support to you, if you or someone you know is struggling with this, or if you would like to improve your relationship with food.
Disability under the National Disability Insurance Scheme (NDIS)
Sustainable Nutrition provides nutrition services for people with disabilities:
Autism
Intellectual Disability
Neurological, Physical, Sensory, Mental Health
Cognitive or acquired brain injury
Developmental Delays
Their services encompass enteral nutrition, weight management, swallowing and chewing problems, bowel health, and even customised services to suit your unique situation.
You and your caregivers are supported in planning and preparing meals, visiting supermarkets, cooking, and provided with visual aids. You can choose the location where you would like to receive these services.
Book your consultation today!
Qualifications
Master of Nutrition and Dietetics
Bachelor of Science In Nutrition and Food Science (Honours)
Level 1 Anthropometrist (ISAK)
---