Find a Counsellor in your area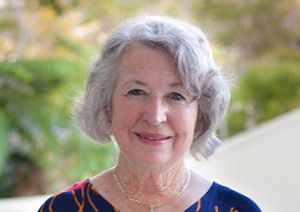 Member since 2017
Sweet Rivers
Mental health
Love
Counselling
...
This practitioner is currently unavailable.
Sweet Rivers - Counselling Services
---
I have an education background in special needs, vocational education and gifted education across P-12 where counselling was integral with parents, students and staff to ensure positive outcomes for students and families. I have also worked in a hospital setting in palliatve and bereavement care, a women's refuge and crisis care lines, before setting up my private practice. With over fifteen years of experience, I offer counseling in areas of relationships, disability, grief and loss and mental health; and coaching in identity, destiny and leadership. I work with Adults, children, couples and families.
My qualifications are Bachelor of Arts, Post Graduate Diploma in Education, and a Masters of Counselling from the University of Queensland. Currently I have Teacher Registration in Queensland and Counselling Registration with the Australian Counselling Association.
My practice is on the Ground Floor of the Australian Counselling Association 2/42 Finsbury St Newmarket and I currently work Wednesdays 9am -6pm. Please ph 0412 612 672 or email sweet.rivers@hotmail.com. Please ask if those times do not suit you as there may be other times available.
Cost is $100 per hour. The first session is a time of telling your story and for us to get to know each other. Filling out a Client Detail Form and Contract will be part of that session. Confidentiality and safety are priorities during all sessions.
---
Testimonials
I met Elizabeth Aplin early in 2010, shortly after my husband of nearly forty years passed away. He was not only my husband but also my best friend and soul mate. I struggled to cope with everyday living and lost interest in life, which seemed to be without purpose at the time.
Elizabeth came into my life as if she was send. She supported me whole- heartedly while I went through a very tragic and sad time in my life and I will forever be great-full for her love and support during this time.
Elizabeth has a natural gift to work with and help people. With her positive attitude and having the heart and patience to help me, I'm now able to cope with life's challenges again. She is extremely competent and together with her enthusiasm is a great asset in any community.
I could continue describing Elizabeth's many good qualities – her work ethic, her energy, and her creativeness to name three. Instead I would simply like to say how a wonderful compassionate person she is.
She made a real difference in my life and I wish to express my gratitude to her. Elise
Retreat testimonies
I appreciated that the very important, basic aspects of life were touched, liked the expressive and spiritual aspects and the restful, peaceful and healing atmosphere. I have a new appreciation, acceptance and value in my life to now. I see how it really does fit with who I am and my life's journey. It has given me peace, joy and gratitude I didn't have before. Liz
I feel I was reminded of how much joy is in the simple things of life. In everyday busy life you can lose touch with that. It was reassuring to be around caring people and be listed to…the nature surroundings are amazing. Latiesha
Lots of laughter… surroundings, nature, food amazing…loved listening to others and how they have dealt with situations throughout their life…lovely music…this weekend cemented a few things that have been floating in my head. I hope to have the courage and energy to go ahead. You are a wonderful example of the Lord's daughter Elizabeth. Debbie
I feel my soul is nested, nourished and re-connected to Spirit…such a beautiful place, stunning. Alana
Liked the holistic aspect-body-mind-spirit-always checking in to 'how we were feeling', ensuring balance. I am more at peace with 'How it is! Past experiences can be acknowledged and allowed to be. Ros
Beautiful, delicious and relaxing. Yolanda
---
Service categories