Member since 2005
Lisa Wang
Shop 24 town hall square
464 Kent st
Sydney Cbd NSW 33
Servicing area: Sydney CBD
Want to find out my availability, pricing or opening hours? Click on Send Me Details Now to get started.
Lisa wang,33yrs experience(15yrs in China),China trained Dr.of acupuncture. ..
Located shop 24 town hall square 464 kent st corner of bathurst st &kent st. 2 mins from Town Hall station exit 5.Basement foodcourt of town hall.

Please call before coming so we can serve you better !
Monday Wednesday Friday; 10;30am-7pm
Sunday; By appointment
Sydney CBD Acupuncture Clinic
Acupuncture - traditional needle (

only disposable needles used

)
Acupuncture - traditional needle with electrical stimulation
Acupuncture - non needle method with electrical stimulation
Acupressure - non needle manipulation of acupuncture points by hand only
Chinese massage (Tuina), therapeutic, remedial & deep tissue

lose weight massage ,pregnency massage.lymphatic drainage massage,pediatric tuina.
guasha
Herbs: Natural raw herbs and herbal pills
Acupuncture is a good alternative therapy for :

-low back pain,disk,lumbago,
-neck & shoulder pain,vertigo(dizziness)
- chronic aches & pains
- migraine
- sports injuries
- sciatica nerve pain
- frozen shoulder
- tennis elbow,tenosynovitis.carpal tunnel syndrome
-spring ancle
-heel pain
-skin complain,such as eczema,wind rash,ringworm,dermatomycosis,zoster,singles,acne atc
- trigeminal neuralgia (facial pain)
-dental joint,tinnitus,deafness,sinusitis,sore throat,toothache,bell`s palsy
- gastritis,diarrhea,ulcerative colontitis,hemorrhoid,digestion difficulty.
-high blood pressure
- stress & fatigue,depresion,hysteria
- weight loss
- arthritis
- asthma,sinus. Hay fever.
- some gynaecological issues(menoxenia,dysmenorrhea,amenorrhea,ulterine fibroids,infertility,menopause syndrome,PCOS.)
- quit smoking ,stop drug taking
-impotence
-improving looks
-common cold(flue,cough,sore throat,fever)
hemiplegia (stroke) deviation of eye and mouth -pediatric disease(common cold,fever,cough,malnutrition due to improper feeding,enuresis,diarrhea) -Function recovery after injury or operation Health Fund Rebate available

FEES:Health Fund Rebate available EFTPOS, HICAPS.Fundclaims available(Both in Acupuncture &Remedial Massage)

Acupuncture $60(first visit $70)

Cupping $30

Guasha $30

Moxibustion $20

Massage $70/1hr
$40/30min


Qualification details
Lisa Wang completed a 5 year Bachelor degree in Acupuncture at Liaoning Institute of Traditional Chinese Medicine, China in 1987. For the next 15 years, she treat thousands of patients in the TCM department of a Western Medical hospital in Shenyang Liaoning province, China.
On arriving in Sydney in 2003, Lisa began her private practice in the heart of Sydney .
Accreditation Membership
Member of AACMA ( Australian Acupuncture & Chinese Medicine Association)
- Acupuncture
- Chinese Herbal Medicine
member of AMT (Association of massage therapists )
Keywords
Acupuncture Sydney , CBD area, TCM, Acupressure Sydney, Sydney Acupressure, Tuina Massage, Chinese Massage, Pain relief, Natural therapy AHPRA registered acupuncturist and chinese herbal medicine practitioner
---
Service categories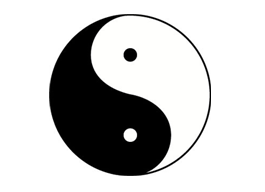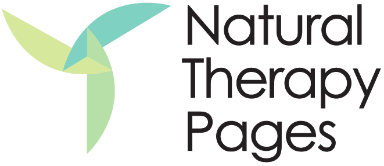 Sydney CBD Acupuncture Clinic