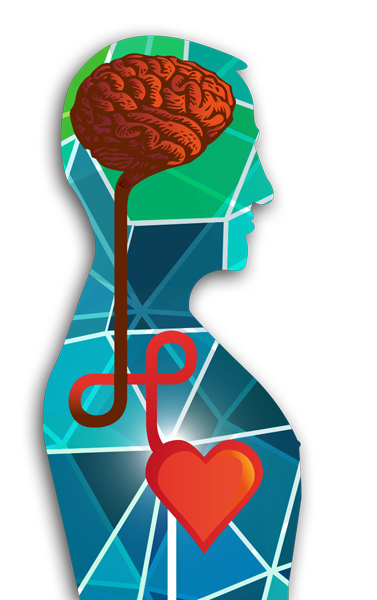 Member since 2004
Sydney Kinesiology
Ani Neradilkova
Level 1
71 Macquarie St
Sydney NSW 2000
Servicing area: Gladesville, New South Wales
Chronic health issues
Aches & pains
Love
...
Do you struggle to communicate?
Have you lost confidence?
Are you always tired?
Have you lost a sense of purpose or feel disconnected?
Would you like to say goodbye to guilt, fear and doubt?
Do you want more out of life?
Are you open and willing to let someone assist you to get the things you want?

Kinesiology and Ani's approach offers solutions you can use forever!

Mention 'Natural Therapy Pages' when making a booking / enquiry and receive $15 off your first session! Health Fund Rebates Available
Kinessence
Welcome to Sydney Kinesiology: a life enhancing company based in Gladesville, Sydney, offering health and lifestyle solutions for corporate sectors, adults, families and children. We believe with the support of the right people you can do anything and deserve to be happy and healthy!

With the assistance of the breath and kinesiology, these are just some of the areas Ani can help you with:



Confidence and Motivation
Phobias and Fears
Life direction and inspiration
Fulfilment
Joy
Forgetfulness
Learning and concentration
Weightloss
Pain
Depression
Business Solutions
Mental illness

Abundance
Communication
Solution orientation
Overcoming Grief and Loss
Preparation for exams
Preparation for life challenges
Support disease
Support Chronic Illness
Nutrition and Sensitivities
Poor posture
Lifestyle balance


In a space of clarity and compassion, Ani creates an environment in which people can comfortably and safely express whatever may be on their minds, in their hearts, or stressing the physical body. Consultations help bridge the gap between heart and mind, physical body and spiritual body enabling people to choose a joyful and abundant life.

Sydney Kinesiology offers change and growth through the process of:


Kinesiology
Sound healing
Connected breathing
Development courses
Phone/one on one consultations
Meditation CDs
Key note presentations



Specialised Kinesiology



Ani uses kinesiology to get you back on track gently for long term health. She combines her expertise in Sound Healing and Connected Breath where appropriate along side the specialized kinesiology which she has found keeps changes well in check and can shift presenting symptoms most effectively. With Over 13yrs exp, BA (Psych), AKA Lvl3, ATMS, Ani is a sought after kinesiologist.



---




Kinesiology



"Kinesiology encompasses holistic health disciplines which use the gentle art of muscle monitoring to access information about a person's well-being. Originating in the 1970's, it combines Western techniques and Eastern wisdom to promote physical, emotional, mental and spiritual health. Kinesiology identifies the elements which inhibit the body's natural internal energies and accessing the life enhancing potential within the individual." (Definition approved by the Australian Kinesiology Association in 1999.)

Kinesiology is a very special modality because of the unique solution it offers people. Kinesiology helps the body rejuvenate biologically by recognising factors that inhibit our own innate healing potential.

Kinesiology works with a persons whole system to create change that is consistent with individuals values and brings to awareness many of the unconscious reactions to stress. Some of these unconscious reactions are physical body aches and pains, allergies, disease, structural tension, emotional stress, aggressive behaviour, communication shut down and relationship break downs.

We can all seek an answer, yet essentially the answer will only come from within. It will only come from our authority, not anyone elses. Yes, we can gain knowledge and some understanding from the information others provide but essentially we have all the answers. This understanding leaves space for the most accessible solution. By accessing our unconscious mind and innate intelligence, we are led to what is best for person because the answer does come from them, literally. A kinesiologist is like a bridge for communication on an emotional and neurological level.

To really recieve our greatest potential we have to be grounded and present in our body. Our breath is the key to this. Our breath is our connection to embodying a natural state of joy, health and passion to live. When we breathe and relax, the true healing beings in a space on no judgment and compassion.

The importance of Breathing has been taught throughout many practises and religions. We are often reminded to BREATHE when under stress, and although this simple reminder is available, most of us forget its importance and significance in healing our own illness and in creating what we want in life.

Ani is big on breath and works closely with it in sessions. Some people are very ready for its simplicity.



---




Sound Healing


Research shows that white noise encourages relaxed, meditative, and creative states. Coupled with the ancient healing power of the human voice, Ani Neradilkova has indeed brought a unique tool to assist those seeking a deeper level of true healing and relaxation. Sounds Of Solace relax the listener by using specific rhythms, tones, frequencies and intervals. A continuous rhythm, similar to the heartbeat of 60 BPM causes the brainwaves and heart rate to synchronise with the rhythm: a process known as entrainment. Low underlying harmonics of Anis voice and some bass tones further relax the listener whilst a low wave and surf like sound with a trance-like quality takes the listener into an even deeper state of inner peace and calm. Unlike any other sleep or relaxation CD, this CD uses Ani Neradilkovas voice whereby the subtle and powerful vibrations in the human voice purify and enable your body to access maximum recuperating potential.
Ani has an empowered and expanded innate intuitive ability to unleash the core essence of the limitations that many people avoid. A leading Sydney and worldwide kinesiologist, Ani's attitude and ever expanding desire to support peoples' wellbeing has enabled her powerful voice to access healing at a deeper level. She combines the wisdom from kinesiology and music success. Her voice and music she produces carries the words and healing energy into the cells of the body, dissipating fear and contraction. Her voice is the vehicle which has tapped into transformational vibrations that actually change ones state of being.



---


Availability:

Monday to Thursday: 8am-6pm.

*After hours Appointments booked from 5.30pm onward are after hours rate: +15%

Skype sessions available for national and international clients. Times available Mondays - Saturdays. Subject to time zones and availability.

Cancellation Policy

Should you wish to cancel our appointment 24 hours notice is required.

Otherwise a 50% fee will be charged.



---




ARE YOU READY TO TAKE THE FIRST STEP TOWARD THE FUTURE YOU?

CALL NOW ON 0414 452 330.

Be rewarded for that choice and receive $15 off your session by mentioning NTPages.





---




Testimonials





Depression




"After my first session with Ani I couldnt stop smiling, I felt so happy. Ive spent most of my life dealing with depression and had resigned myself to the fact that it was something Id always live with a belief that was reinforced by orthodox doctors.Since I began sessions my perspective on life is much more optimistic and continues to improve.

Problems that once seemed insurmountable I no longer even consider as problems.
Ive stopped taking anti depressants and feel so much better than I ever did."

- P. Cormack



Connectedness




"The breathwork helped me achieve a deeper state of meditation in a much shorter time than I thought possible and a connectedness with feeling that I experienced through vipassana."

- T. Lymberis



Womens Health




"I walked away from my first visit a changed woman. My entire being sang with energy. Having been lost for many years and living with several body, mind and soul
issues such as depression, polycystic ovarian syndrome, poor physical fitness and obesity. I can joyfully say that Ani has facilitated the rediscovery of myself and is
guiding me forward toward a lifestyle I truly desire, a future without depression and a gentle road ahead to get there."

- K. Stamford, Sales Rep



Anxiety




"I have been living with feelings of anxiety and anger for many years and could never pinpoint where it was coming from. In our session you got right to the bottom of it straight away - which was amazing - and transformed my beliefs. I have experienced a massive improvement in my relationship with my husband and family. I feel a very deep sense of confidence in myself that feels amazing."

- T. Mardini
---
Service categories