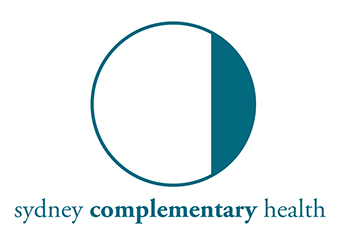 Sydney Complementary Health
This account is currently inactive on Natural Therapy Pages, but you can browse from hundreds of other practitioners in your local area.
Search for practitioners in Sydney
BOWEN THERAPY, BOWEN TRAINING, LYMPHATIC DRAINAGE and REMEDIAL MASSAGE in the SYDNEY CBD. Help for chronic injuries, sporting and office aches.
Sydney Complementary Health
Servicing area
Sydney, New South Wales
---
Focus areas
Food intolerance
Manipulation
Movement
Tension
Fluid retention
Scar tissue
---
Quality care by Michael Alcott in an ethically run practice with appointment times and location offered for maximum amenity.</font size="3">


BOWEN THERAPY

Bowen is great for all musculo-skeletal injuries, but due to the unique way it works, can also aid with respiratory and digestive, as well as reproductive issues. Bowen is excellent for those injuries that just don't seem responsive to treatment or have been long-standing.

- Muscular pain
- Pelvic misalignment
- Jaw misalignment
- Postural problems
- Adrenal exhaustion

Developed by Tom Bowen in Geelong in Victoria in the 1950's, Bowen uses gentle, but firm rolling moves over muscles, tendons and ligaments to induce a very fine electrical current in the fascia of the muscles. These currents seek to return the body to homeostasis.

Unsure if Bowen is right for you? Call or email for more information.</font size="3">


BOWEN TRAINING

Are you interested in learning this brilliant therapy? Michael Alcott is a registered trainer and assessor with Bowen Training Australia RTO#41134, training and assessing the hands-on modules of the Certificate IV in Bowen Therapy 10846NAT from his rooms in the Sydney CBD. For more information and class listings, go to http://bowentraining.com.au/bowen-therapy-instructors/bowen-instructor-michael-alcott . The next round of classes starts on the 16th of May 2020 - enquire now!</font size="3">


LYMPHATIC DRAINAGE

Lymphatic drainage is great for fluid retention, post-viral clean-outs and insect, tick and spider toxicity.

- Lymphoedema and lipoedema
- General fluid retention
- Detoxes
- Feeling flat after an infection
- Feeling poorly after being bitten by something
- Bloated from a food intolerance

Lymphatic work was mainly developed in Europe under pioneers such as Vodder and Foldi. It uses gentle surface stimulation to encourage the movement of fluid within the tissues. There is some deeper work over the lymph nodes (filtering and quarantine stations along the lymphatic pathways) but is overall a very relaxing style of massage.

Call or email with any questions.</font size="3">


REMEDIAL MASSAGE

Remedial massage can aid most sports injuries as well as helping with those tensions acquired from too many hours sitting at a computer. Great for immediate relief.

- Sports injuries
- Office pain (can't do anything about your boss though...)
- Woke up with a stiff neck
- Scar tissue

Remedial massage involves deeper manipulation of soft issue in the body to hydrate, break down scar tissue and physically stretch out the muscles, tendons and ligaments. While not relaxing during the treatment, it provides a deeper, long-term relaxation than lighter styles such as Swedish.


Payment by TYRO (like HICAPS), EFTPOS, VISA, MASTERCARD and AMEX.

Appointments available at lunch and after work.</font size="3">



Professional Membership
ATMS - Australian Traditional Medicine Society
---