Find a Counsellor in your area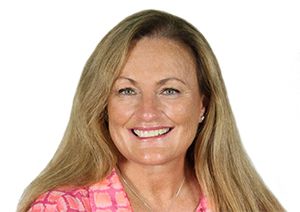 Member since 2018
Sydney Individuals and Couples Counselling
Welcome to Sydney Individuals and Couples Counselling
Hello, I'm Liz. I'm a psychotherapist and I'd like to help you become happier, more confident... & ready to enjoy life again. I work with experience, empathy & a genuine passion to help people in need.
Sydney Individuals and Couples Counselling
---
About Us
Liz has over 25 years' of experiencing working with couples, families, adults, teenagers, and children, and she is a member of Australian Counselling Association (ACA) and an affiliate member of Australian Psychological Society (MAPS). Liz has talent, passion, and vast professional and life experience helping couples, individuals, and families.
Liz has worked with families and their children to overcome behavioural and developmental problems. Liz has also helped teenagers through issues including poor self-esteem, suicidal ideation, eating disorders, self-harming behaviours, family and relationship issues, depression, and anxiety.
Furthermore, Liz has helped couples and individuals who are working through issues in their relationship and require support in re-establishing patience and trust with their partner, and happiness in their relationship.
As a mother, wife, psychotherapist, and former teacher, Liz has a great deal of empathy for the difficulties facing people today – and she enjoys nothing more than to see her clients 'graduate' from her therapy happier, more resilient, and better able to face the challenges life throws and to reach their optimal potential.
---
For more information, click here
Qualification details
Master of Psychotherapy
Bachelor of Psychology (Honours)
Graduate Diploma of Relationship Counselling
Gottman Method Couples Therapy Level 1 Course
Bachelor of Education
Diploma of Teaching
Affiliate Member of Australian Psychological Society (MAPS)
Member of Australian Counselling Association (ACA)
---
Service categories