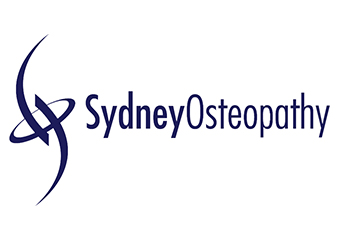 Member since 2005
Bruce Lang - Sydney Osteopathy (Founder)
Bruce Lang
Suite 403, Level 4
2 Grosvenor st
Bondi Junction NSW 2022
Servicing area: Bondi Junction, Eastern Suburbs, Sydney NSW New South Wales
Sydney Osteopathy, a stand out clinic in Sydney's Eastern Suburbs, we have on offer a trange of treatments from Osteopathy, Remedial Massage and Dry Needling.
---
Sydney Osteopathy - Bruce Lang
---
We are a professional team of caring and genuine practitioners.
The services we offer are; remedial massage, sports massage, pregnancy massage, physiotherapy, and dry needling.
Solving soft tissue and joint disfunction, all of our practitioners have a strong foundation using a science based approach to treatment and Osteopaths purely treat neuromusculoskeletal related issues.


Osteopathy


Remedial Massage


Sports Massage


Pregnancy Massage


Physiotherapy


Dry Needling


Osteopathy
Osteopaths are highly trained to manually locate points of restriction or excessive strain in the body. All treatment programs are highly individualised, depend on the current condition, past history, and ability to adapt to change of the patient.
An Osteopath will assess the spine, joints, muscles and tendons. Such techniques as soft tissue massage & stretching to increase blood flow, flexibility improvement for joints and muscles, muscle energy techniques (MET), myofascial release, active release therapy (ART) and dry needling.
Your Osteopath may also refer you for blood tests or X-rays or review existing diagnostic results where available, to confirm findings.
Remedial Massage
Remedial Massage provides a release and a healing treatment for muscles and tendons that have become damaged, impaired, knotted, tense or immobile.
For conditions created by lifestyle, Remedial Massage is designed to increase the flow of blood and lymph particularly in the injured areas. Allowing the body to return to normal health after injury, muscular-skeletal disorders, repetitive strain, postrual strain or with recovery from exercise.
Dry Needling
Dry needling is the use of solid centered needles (the same as are used in acupuncture) for therapy of muscle pain.
Addressing the dysfunction of the neuromuscular system, trigger point dry needling therapy aiding muscles that develop trigger points.
Neurologically the muscle remains tight causing local compression of the vascular, neurological and joint/biomechanical structures hampering the normal function of that tissue.
When you adequately release the muscle, the tissues may then assume normal function, with improved neurological conduction and vascularity.
---
See Also...
Sydney Osteopathy
// (function(d, s, id) { var js, fjs = d.getElementsByTagName(s)[0]; if (d.getElementById(id)) return; js = d.createElement(s); js.id = id; js.src = 'https://connect.facebook.net/en_US/sdk.js#xfbml=1&version=v3.0'; fjs.parentNode.insertBefore(js, fjs); }(document, 'script', 'facebook-jssdk')); // ]]> Delivering a personalised, and honest approach to Osteopathy, Remedial Massage and Dry Needling. At Sydney Osteopathy, in Sydney's Eastern Suburb, our experienced practitioners use a science-based approach to treatment. Sydney Osteopathy
---
Service categories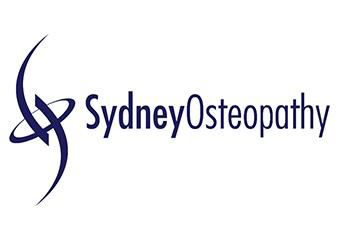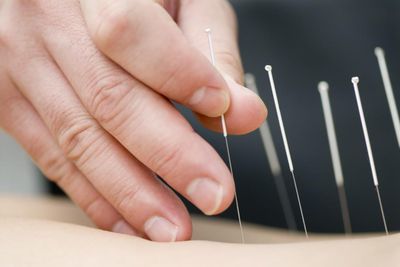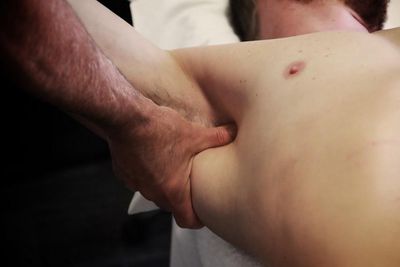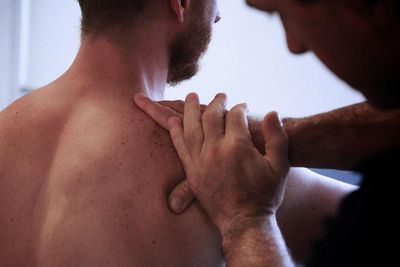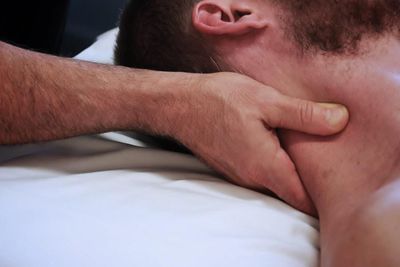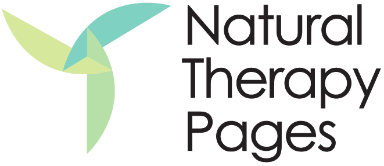 Bruce Lang - Sydney Osteopathy (Founder)