Learn how your food, exercise, sleep & stress affects your health based on your glucose biomarkers.
Now available for non-diabetics.
Join the Vively waitlist now to get a 30% discount.
Join the waitlist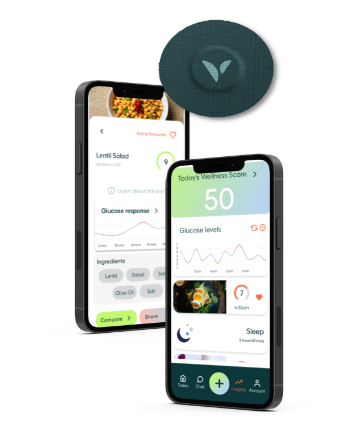 Synergy Yoga and Pilates
At Synergy Yoga & Pilates we offer a blend of Hatha, Ashtanga, Vinyasa Flow,and Pilates at our wondeful retreat like studio
Synergy Yoga and Pilates
Focus areas
Relaxation
Muscle tone
Fitness
Wellness
Therapeutic massage
Pranayama
---
---
Synergy Yoga and Pilates focuses on Mind Body Health, based in Brighton (near Glenelg) Adelaide, South Australia. We endeavour to provide local Community Members with a unique experience in mind body health and wellness.

All instructors are accredited in Yoga/Pilates/ Fitness Instruction. Synergy Yoga & Pilates aims to provide wellness programs that suit all shapes , sizes and ages.

Classes are smaller and less intimidating, more personalized than the standard gyms, instructors ensuring safety, precision, correct anatomical alignment with a focus on protecting and strengthening core. All yoga classes offer a component of yoga nidra and relaxation, focus is also on pranayama breathwork, concentration, meditation at the beginning and the end of each class. Pilates and core classes ensure that participants are in correct postural alignment, building strength and lean body mass. Great for strengthening core muscles .

In addition to Hatha, Ashtanga, Vinyasa Flow, Pilates we offer Core Fusion (power yoga), Gentle flow, Backcare Pilates – see our timetable for a more detailed description of each class. We will also offer Kids yoga, Family yoga, beach sessions, meditation workshops, naturopathy and therapeutic massage, Ayurveda consultation and yoga therapy.

Our staff pride themselves on personalized service, community feel and welcome all participants to our beautiful studio. You can immerse yourself in MIND, BODY, SPIRIT health and wholeness.

We endeavour to provide a studio that encourages over health and wellness for you and your family. Yoga and Pilates is a low impact exercise—don't be fooled the benefits from both as they are profound and potent. Our classes promote core strength, overall muscle tone, building strength in global muscles as well as smaller stability muscles, providing lean over muscular work out, rather than BULK! Great for the respiratory, musculoskeletal, endocrine, digestive, neurological and overall well being! We look forward to working with you! Come and try Synergy not only will you see the difference we guarantee you will FEEL the difference.
---