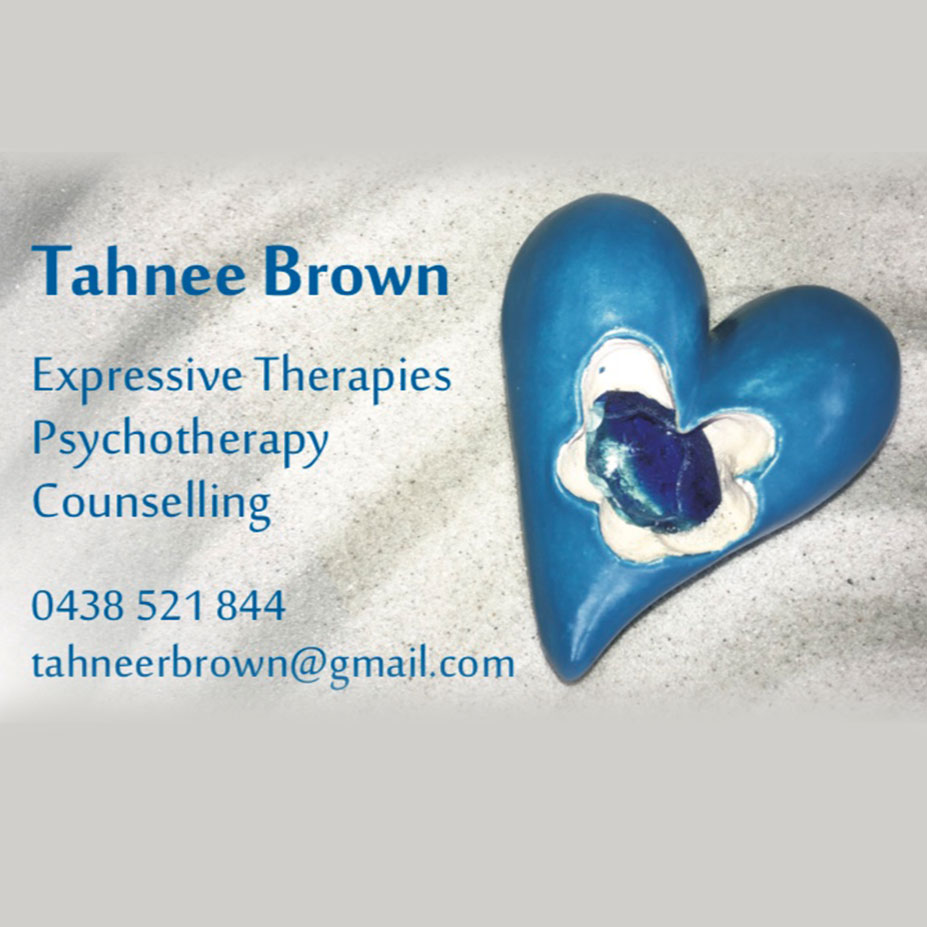 Member since 2020
Tahnee Brown - Expressive Therapies, Psychotherapy, Counselling
Servicing area: Servicing Phillip Island and Bass Coast Shire
Loss
Values
Stress management
...
Want to find out my availability, pricing or opening hours? Click on Send Me Details Now to get started.
Clicking on the Send Me Details Now button opens an enquiry form where you can message Tahnee Brown directly.
I am an ACA Registered Counsellor offering private practice Expressive Therapies (including Sandplay Therapy), Psychotherapy and Counselling to children, adolescents and adults, from my home studio in Cowes.
Tahnee Brown - Expressive Therapies, Psychotherapy, Counselling
---
---
About Expressive Therapies (ET):
ET is a holistic, person-centred psychotherapeutic approach to counselling. With skilled support providing the knowledge and tools needed for healing, together we can work gently to encourage the safe expression, processing and integration of emotions. The self-discovery focus, along with the invitation style of ET offers clients an empowering experience.
ET is suited to children, adolescents and adults with issues related to self-esteem or confidence, depression, anxiety, stress, fears/phobias, trauma, abuse, grief and loss, self-harm, eating disorders, family separation, sleeping difficulties, social difficulties, anger management, substance abuse, behavioural issues and relationship issues, as well as personal development and the search for self.
Expressive Therapies - Based on the beliefs that:
YOU are the expert when it comes to you.
Emotions and trauma are stored in the body and memory and can affect behaviour, thoughts and happiness until processed and resolved.
The unconscious mind/psyche has a natural ability to heal itself and a natural drive towards its full potential, given a safe and nurturing environment.
You, your values, your beliefs, your uniqueness and your right to self-determination are to be respected.
Expressive Therapies – Some of the Modalities Used:
ET uses a range of experiential modalities based on the learning theory of multiple intelligences.
Sandplay Therapy & Symbol Work
Objects from nature, figurines, ornaments etc. are arranged in the sandtray to externalise and explore issues, communicate and process emotions, provide new perspectives and potential solutions and assist with decision making.
Body Focus
Body symptoms such as headaches, stomach pains, backache and body pain offer vital information and can be a starting point for therapy by 'tuning in' to your body. By becoming aware of physical sensations and emotions using the process of visualisation, we can identify and explore emotional and physical blocks and unconscious feelings.
Expressive Drawing & Writing
Used for recording, expressing, reflecting, processing, releasing and integrating emotions.
Emotional Release Processing
A safe way of working with and releasing strong emotion that is often at the core of negative and often repetitive behaviour patterns. This sometimes involves movement and the physical release of tensions.
Meditation & Relaxation Techniques
Visualisation, a form of meditation, generates self-awareness and identifies and processes emotional and physical blocks. It is a simple but effective way to relax, reduce and manage stress.
Sessions:
Sessions are safe, contained and controlled by YOU. You are only ever INVITED to use any of the modalities – you NEVER have to do anything you don't feel comfortable doing. You don't need to worry - together, we will explore which modalities are best suited to you and your personal styles of learning and communicating. It is my intention to provide a non-judgemental environment, offering you respect and kindness. Remember – the session is YOURS - there is no right or wrong and no artistic skills needed!
---
Qualification details
Currently completing a Master of Social Work (Qualifying)
Bachelor of Counselling
Certificate in Expressive Therapies
Certificate in Sandplay Therapy and Symbol Work
Responding to Sexual Assault (Specialist CASA Training)
Trauma and attachment (Specialist CASA Training)
Expressive Therapies Inner Space Program - Level 1 (Group Work)
Diploma of Counselling
Applied Suicide Intervention Skills Training (ASIST)
Family Violence Risk Assessment and Risk Management Framework (CRAF/MARAM)
Mental Health First Aid
---
Service categories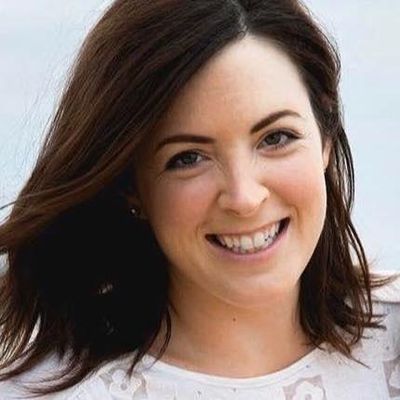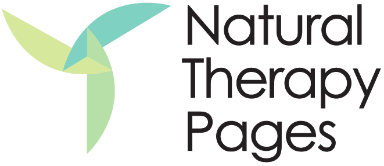 Tahnee Brown - Expressive Therapies, Psychotherapy, Counselling