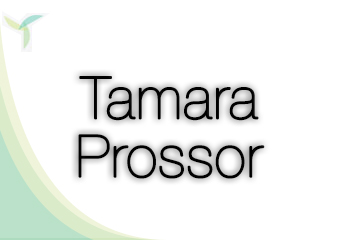 Clicking on the Send Me Details Now button opens an enquiry form where you can message Tamara Prossor directly
Send Me Details Now
Make sure that your health is at its best. A healthy body has an innate ability to heal itself if nutritional and environmental conditions are favourable. Tamara has the knowledge and skills to help you heal, restore your health, and feel better. Enquire or book online today!
Naturopath, Homoeopath and Herbalist
Servicing area
Mornington, Victoria
---
Focus areas
Herbalist
Reproductive health
Stress
Musculoskeletal disorders (msds)
---
---
Tamara has been practising naturopathy for over 28 years, teaching clients to build a healthier lifestyle and eat whole foods.
She uses different modalities to promote a sense of well-being and help the body heal itself, including:
Homoeopathy
Mineral Therapy
Bach and Australian flower essences
Bioelectronic Functional Diagnosis
Herbal Medicine
Naturopathy
She aims to promote a healthy lifestyle by using nature as our medicine to improve our emotional and physical wellbeing.
Services Offered
Naturopathic Care
Stress Management for Adults and Children
A hectic way of life can leave adults and children depleted physically and emotionally. Chronic stress can deplete our vitamins and minerals and lead to poor eating habits.
There are many approaches to managing stress, but all of them are based on the naturopathic principle of treating its cause.
Reproductive Health Issues
Besides treating a variety of reproductive conditions, Tamara specialises in women's health and infertility.
To increase fertility and facilitate a healthy pregnancy, preconception care is essential.
Among all approaches to improving fertility, naturopathic medicine is the only holistic approach.
The aim of naturopathic medicine isn't to override poor fertility through medical interventions, but to improve fertility when possible so that these interventions aren't required.
A key concept of naturopathic medicine is discovering what is preventing couples from conceiving and treating the underlying causes.
Menopause issues and polycystic ovarian syndrome are, among other conditions that respond to naturopathic treatment.
Musculoskeletal Disorders
Natural medicine can provide long-term relief of musculoskeletal problems and soft tissue injuries, too.
Chronic pain may result from inflammation, injury, poor diet, disease, or something else, but it is not a random occurrence.
Naturopathic doctors focus on finding natural ways to manage and hopefully eliminate chronic pain symptoms by treating the whole body and exploring the underlying causes of the condition.
A one-size-fits-all approach is certainly not applicable, and you may not find the answer to your question for some time.
Various methods and treatments can be tried to determine which works best for each patient for treating chronic pain naturally.
Tamara's naturopathic treatments have proven effective in treating fibromyalgia, arthritis, Ross River fever, and broken bones.
Opening Hours
Monday: Closed
Tuesday: 9:00 am to 5:30 pm
Wednesday: 9:00 am to 5:30 pm
Thursday: 9:00 am to 5:30 pm
Friday: 9:00 am to 5:30 pm
Saturday: Closed
Sunday: Closed
Testimonials from Tamara's Previous Clients
"I have been coming here for over 20 years. Tamara has always been able to identify the root cause of any illness I have had. This has been much better, with lasting results, rather than just addressing the symptoms. The technology and products she uses and the experience she has, makes her the best health practitioner I have ever seen. I can not recommend her more highly. Well worth the trip, even if you are not a local." - Sonia Mitchell
Send Tamara an online message to find out more about her services or to schedule a consultation.
---