Member since 2007
Boyne Tannum Chiropractic Acupuncture Radiology Centre
93 Hampton drv
Tannum Sands QLD 4680
Servicing area: Tannum Sands, Queensland
Pregnancy support
Facial
Natural medicine
...
Want to find out my availability, pricing or opening hours? Click on Send Me Details Now to get started.
Clicking on the Send Me Details Now button opens an enquiry form where you can message the practitioner directly.
Integrative medicine is holistic, and brings out the best of each therapy toward the goal of improving the body, mind and spirit of patients.
Boyne Tannum Chiropractic Acupuncture Radiology Centre - Chiropractics
---
What is Chiropractic?

If you open the dictionary to find out the definition of Chiropractic, you may find something like this: "A system of therapy in which disease is considered the result of abnormal function of the nervous system. The method of treatment usually involves manipulation of the spinal column and other body structures."

How does Chiropractic work?

Chiropractic works by restoring your own inborn ability to be healthy. When under the proper control of the nervous system all the cells, tissues, and organs of your body are designed to resist disease and ill health. The chiropractic approach to better health is to locate and help remove interferences to your natural state of being healthy.

A common interference to the nervous system is the 24 moving bones of the spinal column. A loss of normal motion or position of these bones can irritate or impair the function of the nervous system. This can disrupt the transmission of controlling nerve impulses.

With improved spinal function there is often improved nervous system function. The doctors at CA Clinic can help remove interferences that may be impairing normal health. Chiropractic can have a positive effect on many health conditions not normally thought of as "back" problems.

Is Chiropractic care safe?

Chiropractic care is "remarkably safe", according to the New Zealand government's inquiry. It is the result of a conservative approach to health that avoids invasive procedures or addictive drugs. The doctors at CA Clinic combine Chiropractic and Acupuncture knowledge and techniques together to offer you a natural approach to better health that safe and effective.

How about the healing process?

While there aren't any shortcuts to speed your body's natural healing process, there's a lot you can do to give yourself the best chance of a quicker recovery. Proper sitting and lifting methods and specific exercises may be suggested to help retrain the muscles that support your spine. Proper rest is an important aspect of the healing process, too. Didn't we hear "Don't work too hard" often? Get the appropriate amount of rest your body needs and avoid sleeping on your stomach.

During the healing process, proper nutrition is more important than ever. Our doctors may give you herbal supplements after your treatments which will greatly help your body to be well balanced with nutrition.

But the most important of all, please keep your appointments and follow our doctors' recommendations for a optimum result.

How long will I need Chiropractic care?

Spinal problems, neglected since early childhood, may require ongoing supportive care for optimum spinal function. These long-standing problems are often associated with muscle weakness, soft tissue damage and degenerative changes to the spine.

Most patients find that periodic chiropractic checkups help keep them in tip-top shape. Those who are active, have stressful jobs, or want to be their very best, find that a schedule of preventive visits are helpful in the maintenance of good health.

Some patients see chiropractic care only when their ache or pain becomes unbearable. While this style of "crisis management" is usually more costly and time consuming, our office stands ready to help all patients, regardless of the health goals. But as we have stated before, following the doctors' treatment plan are always to the best of your own health.


Practitioners

---

Dr. Johann Bekker
Chiropractor / Acupuncturist
BSc(Chiropractic) / Masters Degree Acupuncture
BA degree Psychology / Sociology

Johann started his health career in 1976 as a Medic and Radiographer in South Africa Defence Force. He also completed a BA degree at the University of Potchefstroom in Psychology / Sociology and Criminology as major subjects. During this time he became skilled in osteopathic and massage tecniques.

Completed BsC. Chiropractic at the New Zealand school of Chiropractic also enroled in Traditional Chinese Acupuncture at Aucland University of tecnology. Lectured Anatomy and Radiology principles at Unitec. Attended multiple massage workshops in New Zealand.

In 2002, Johann was given the opportunity to move to Tannum Sands with his wife and two daughters. Today he is still very happy to be here and have a well established practice and pleased to offer his service to the community.

Completed Masters in Traditional Chinese Acupuncture at RMIT in Melbourne.

Johann believes that visiting a Chiropractor should be a pleasant experience, by using safe and gentle technigues.

Johann Specialise in: Neck and Back pain, Spinal issues, Headaches, Knee, Elbow problems, Shoulder pain, Hand & Wrist pain

Qualifications:-

BSc Chiropractic - 2001 (Chiropractic School of New Zealand)
Masters Degree in Applied Science ( Acupuncture) – 2007 (RMIT university, Melbourne, Australia)
BA degree Social Science (Psychology and Criminology) – 1987 (South Africa)
Registered Diagnostic Radiographer – 1981 (South Africa)

Registered Member of The Chiropractors' Association of Australia (CAA) – since 2002
Accredited Member of The Australian Natural Therapists Association Ltd (ANTA) – since 2007

Current Senior First Aid Certificate
Graduate Diploma in Acupuncture ­– 2006
Certificate in Australian Medical Acupuncture -2002
Certificate Lower Limb Biomechanics Module 1 & 2 - 2003
Certificate of Clinical use and Application of EMI (Ryodoraku) and Low Level Laser – 2002
Certificate in Chiropractic Paediatics / Child Potential – 1999
Accreditation in Massage - 1996


---

Lucia Bekker
Acupuncturist
Masters degree Acupuncture
Reg. Nurse, Midwife, Psychiatry

I started my health care career as a Nurse over 30 years ago and have enjoyed every moment of it, and as a health carer. I specifically enjoy working with the elderly and learning more about Dementia and Alzheimer's and how to care for persons with these illnesses.

Over the past 15 years, I have expanded my knowledge to enable me to help the injured and sick by attending conferences, courses and undertaking studies in Natural medicines including Acupuncture.

I was first introduced to Acupuncture by my husband, Johann, who treated my severe knee pain through the use of Acupuncture. Unbelievable at that point of time, I was immediately convinced that Acupuncture has a healing ability and has since then worked for me in various ways over the preceding 10 years.

In 2002, I made the move to Australia with my husband and daughters and I decided to personally explore and study the versatility of Acupuncture. Since 2006 I have been practicing the use of Acupuncture in our Clinic in Tannum Sands, with fantastic results for persons of all ages, illnesses and discomforts.

Lucia enjoys working with: Feet and Ankle pain (foot joint mobilisation), Facial paralyses/pain (neuralgia), Stress and Hormonal issues, Pre-and Post Natal (pregnancy) care, Infertility support and even Cosmetic facial acupuncture. Also doing Therapeutic Massages and Pregnancy Massages.

Qualifications:-

Masters Degree in Applied Science ( Acupuncture) – 2006 (RMIT university, Melbourne, Australia)
Diploma in Psychiatric Nursing – 1986 (South Africa)
Registered Nurse & Midwife – 1983 (South Afica)

Accredited Member of The Australian Natural Therapists Association Ltd (ANTA) – since 2007

Certificate in Foot Joint Mobilisation - 2011
Certificate in Lower Limb Biomechanics - 2003
Certificate of attendance of International Medical Acupuncture Course -2002
Certificate of attendance of Alzheimer's Disease International Conference – 2001
Certificate in Back Care-Manual Handling - 2001
Certificate in Diabetes Management -2000

---
Service categories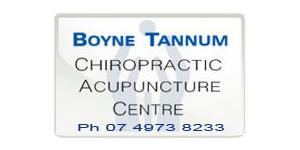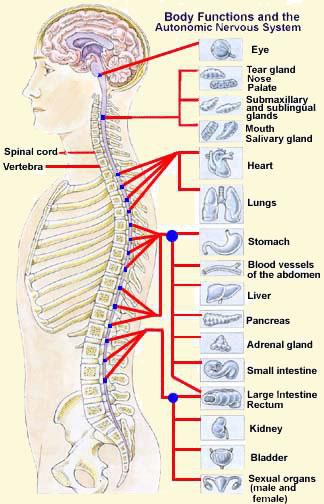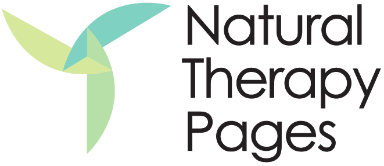 Boyne Tannum Chiropractic Acupuncture Radiology Centre