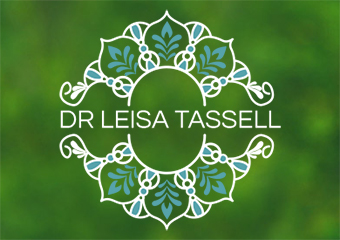 Tassell Chiropractic Hobart
Feel at Home at Tassell Chiropractic Tasmania
Tassell Chiropractic Hobart
Focus areas
Paediatrics
Candida
Seniors
Joy
Wellness
Optimal health
---
---
About Tassell Chiropractic Tasmania
Chiropractor Dr Leisa Tassell began practising chiropractic in 1998. Early on, she worked alongside her father, CAA National Past President Dr Laurence Tassell. Three years later, she went out on her own and established Winthrop Chiropractic Care. In 2009, she also opened Aubin Grove Chiropractic Care.
In 2013, Dr Leisa moved to Tasmania where she established Tassell Chiropractic Tasmania. She loves the local environment and believes that it provides an idyllic setting for care.
A Family-focused Clinic
Patients in our practice range in age from newborns to seniors, but Dr Leisa maintains a special focus on paediatrics and women's health. Dr Leisa believes that a patient who listens to her advice and commits themselves to their individualised treatment plan on their journey to overall wellness will receive the most benefit from their chiropractic care.
The Joy of Chiropractic
Chiropractic is a choice that must be made by you, the patient, without undue pressure, and only after a full consultation. Dr Leisa wants her patients to have a full understanding of the healing power that chiropractic can unleash in your body.
Our Promise to You
Our good health is one of our most valuable possessions. Dr Leisa is committed to your overall wellbeing and to providing you with the finest chiropractic care possible. Her focus on wellness care helps you optimise your health and manage the risk of relapse.
Wherever possible, good health should originate from within the body, and maintaining a healthy nervous system is fundamental to keeping your body healthy.
Our clinical philosophy is based on commonsensical principles:


Being healthy is your normal state


Your nervous system controls everything


Stress can overload your nervous system


Spinal joint dysfunction is a coping strategy


Adjustments help reduce spinal dysfunction


You'll likely need more than one adjustment


How long you benefit from care is up to you


New Patients: Welcome to Tassell Chiropractic Tasmania!
You'll be warmly welcomed when you arrive at Tassell Chiropractic Tasmania. We want to make sure you feel right at home!
Your First Visit
The first time you visit us, we'll want to determine whether you are a good candidate for chiropractic. You'll be greeted and escorted back to our consulting room where you'll complete some brief new patient paperwork.
Our chiropractor, Dr Leisa Tassell, will want to learn what brought you to us and a little bit more about what you're experiencing, to determine whether she may be able to help. Dr Leisa will also discuss with you your goals for your care.
After taking a detailed history, Dr Leisa will thoroughly examine your spine, looking for any misaligned vertebrae. She will record baseline measurements so that your progress can be more easily tracked. She may want you to have X-rays or additional examinations before treatment, depending on your condition. By the end of this visit, you'll have a good idea about whether chiropractic treatment is right for you. If you are a good candidate for chiropractic, you may even receive your first adjustment from Dr Leisa during this first visit.
Your Second Visit
When you return to us for your second visit, Dr Leisa will review with you your medical history, your X-rays, the findings from your examination and any other pertinent information that was uncovered during your first visit.
If you and Dr Leisa believe that chiropractic care is an appropriate solution for you, you'll be given the option to begin treatment.
Regular Visits
Once you begin treatment, your chiropractic visits will take less time than the two initial appointments. At each visit, you'll receive your adjustment, and Dr Leisa will check for certain key indicators that will help assess your progress.
You will never have more than 12 adjustments in a row without having your spine re-examined for changes, positive or negative.
Three Stages of Care
Many patients have heard that, once they begin chiropractic care they will have to continue treatment for life. Your care is completely in your hands — you decide whether to seek treatment, and Dr Leisa respects your decision. You will never be forced to receive care that you don't want.
Whether you choose to receive adjustments or not, we do recommend regular checks of your spine to determine that everything is in good working order. Just as your dentist checks your teeth regularly to identify potential problems, so should your chiropractor assess the health of your spine. Your visits will look different depending on your stage of care.
Stage One
While the ultimate goal with any patient is to focus on wellness care, we must first eliminate dis-ease. The initial stage of care focuses on relieving a patient's symptoms in the shortest time possible. We want to get to the cause of the problem, examining the spine thoroughly so that we can accurately and objectively measure your progress.
During your initial visit, Dr Leisa will use the findings from your history, consultation, examination and X-rays to shape your treatment plan. Details about your lifestyle and daily stressors will provide her with more information to better refine your plan. We have no standard plan – each treatment plan is as individual as the patient receiving it.
Your first few appointments will typically last a bit longer to allow you to ask questions and for Dr Leisa to help familiarise you with your spine and its care. She wants to ensure that your condition has been thoroughly explored and explained.
Stage Two
The second stage of your care centers on improving your spine. Using the baseline measurements obtained in Stage One, Dr Leisa will revisit trouble areas looking for improvements. Normally, the improvements seen at this stage go beyond the relief of symptoms and are more corrective in nature.
Stage Three
Once you've reached the third stage of care, the focus is solidly on producing changes in your spine that are clearly visible in X-rays. This stage is corrective in nature and is aimed at achieving long-term wellness.
Dr Leisa believes that chiropractic is as much an art form as a science, and with nearly two decades of experience, she stands ready to help you achieve optimal health. Contact us today to schedule your consultation with her!
---