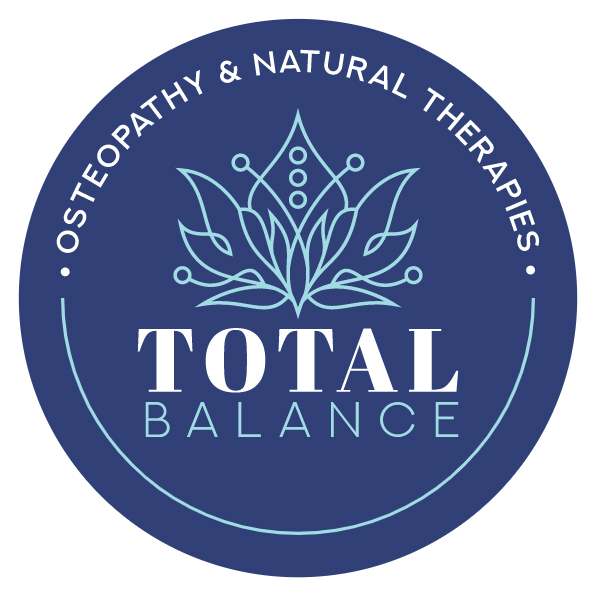 Total Balance- Osteopathy and Natural Therapies
Want to find out my availability, pricing or opening hours? Click on Send Me Details Now to get started.
Send Me Details Now
Clicking on the Send Me Details Now button opens an enquiry form where you can message Kim Ritchie directly
Osteopathy | Cranial Sacral Therapy
Total Balance - Osteopathy and Natural Therapies
Servicing area
Port Macquarie, New South Wales
---
Focus areas
Stiffness
Joint pain
Posture
Holistic practitioner
Head massage
Headaches
---
---
Welcome to Total Balance Osteopathy and Natural Therapies!

Our team of dedicated therapists primary focus is an individually tailored treatment for each and every person who attends the clinic.
---
Services
Osteopathy
Cranial Sacral Therapy
Dry Needling
Kinesiotaping
---
Our Team
---
Osteopaths
Kim Ritchie



Emma Winn


Emma is a graduate of Southern Cross University holding both a bachelor degree in Clinical Sciences (majoring in osteopathic medicine and human structure and function) and a Master's degree in Osteopathic Medicine.

Through a holistic approach to diagnosis and treatment Emma will develop an individualized treatment plan and give advice to help her patients achieve optimal health and wellbeing. A number of manual therapy techniques will be utilized including soft tissue release, stretching, manipulation and dry needling.

Emma has osteopathic experience working in hospitals in India where the main focus was pre and post-operative care and exercise prescription – working alongside physiotherapists and surgeons.

Emma competitively played a number of sports growing up including netball and touch football and continues to lead a healthy lifestyle. She believes that being active is an integral part of health maintenance.
---
About Osteopathy
Osteopathy is a "whole body" system of manual therapy, based on unique biomechanical principles, which uses a wide range of techniques to treat musculo-skeletal problems and other functional disorders of the body.

It was developed in America in the 1870's by a Missouri Doctor, Andrew Taylor Still, and has developed to the point where it is now widely recognised throughout the world.

The World Health Organisation recognises the Osteopathic concept of somatic dysfunction as being scientifically proven, and the British Medical Association also recognises Osteopathy as a discrete medical discipline.

In Australia, Osteopaths are statutorily registered practitioners and complete a five year, full-time university degree. This training covers anatomy, physiology, pathology and general medical diagnosis in addition to Osteopathic techniques.

Osteopaths are primary care practitioners, and are trained to be able to recognise conditions which require medical referral. They are also trained to carry out standard medical examinations of the cardiovascular, respiratory and nervous system.
Osteopaths use specific orthopaedic and osteopathic examination techniques to work out the cause of your condition.

We will then treat you using a combination of different techniques depending on your specific injury or problem.
These may include:
Massage
MET: Muscle energy technique
Joint mobilization
Joint manipulation
Myofascial release techniques
Stretching
Gentle osteopathic techniques (cranial and biodynamics)
Rehabilitation exercises
Taping (sports/rigid and kinesio)
What is Cranial Sacral Therapy?
From the name most people think it is a type of head massage when in fact the treatment can be performed and felt on the whole body.

Using gentle pressure the therapist places their hands on the body or head to monitor and detect any imbalances or blockages in the body's natural rhythm. These imbalances and blockages can cause symptoms such as pain and discomfort, headaches, joint pain, chronic muscle tension and even digestive problems.

Gentle techniques are performed to release the areas of concern and restore the central nervous system to full vitality and proper function.
---
What do we treat?
Some of the conditions people see Osteopaths for are:
Head ache – the most common type of headaches originate from muscle stiffness or joint strain in the neck and/or upper thoracic region.
Back pain – up to 80% of Australians suffer back pain at some point in their life. Osteopaths, as holistic practitioners, consider the many factors that can contribute to your back pain.
Arthritis
Sports injuries- Including muscle strains and sprains
Whip Lash – muscle damage and injuries from whiplash can contribute to long term pain if unaddressed.
Shoulder Problems – sitting in front of computers and sedentary occupations can contribute to complex shoulder problems.
Tennis Elbow – did you know this is frequently caused by repetitive use of a computer keyboard and mouse.
Musculoskeletal related symptoms of asthma – Osteopaths don't treat acute asthma; however, sufferers can benefit from osteopathic treatment to relieve musculoskeletal related symptoms, such pain and muscle tightness that may assist with easier breathing and movement
.
RSI – Repetitive strain injuries may be prevented or helped with regular osteopathic treatment and advice.
Posture problems – Can lead to other common conditions such as sciatica, upper back pain and headaches.
Carpal Tunnel Syndrome – surgery may not be your only option, consider manual therapy in the management of this condition.
Digestive Problems – Adults are not the only people who suffer digestive problems, babies and children can also respond well to osteopathic care for these conditions.
Sciatica – Can be caused by a range of different problems. Your osteopath can assist in identifying the underlying cause.
Knee Pain – With the right treatment and advice knee pain can be effectively managed.
Shin Splints – Poor footwear, including thongs, can lead to shin splints. Osteopaths treat the soft tissues as well as the joints to help with this condition.
Heel or foot pain –Osteopaths can help with pain from conditions such as plantar fasciitis, ankle sprain, tendonitis or heel spurs.
Pregnancy and Post Natal Care – Your osteopath can help prevent or manage a wide range of pre and post-natal conditions, either solely or in conjunction with other health care practitioners.
In addition, Osteopaths can utilise a wide variety of gentle non-manipulative techniques for use on infants and small children.
---
What can be expected during an osteopathic consult
Your osteopath will ask questions about your problem and symptoms. They may also ask about your medical history, any medications you are taking, as well as factors that may not appear to be directly related to your problem. If your medical condition changes between osteopathic appointments you should tell your osteopath at your next consultation.
Next, your osteopath will conduct a full osteopathic examination and if necessary, clinical tests, this may involve diagnostic, orthopaedic or neurological tests, postural assessments and activities or exercises that will determine how best to manage your condition. The examination may include passive and active movements, such as the osteopath lifting your arms or legs.
Osteopathy takes a holistic approach to treatment, so your practitioner may look at other parts of your body, as well as the area that is troubling you. For example, if you have a sore knee, your osteopath may also look at your ankle, pelvis and back.
Your osteopath may also provide education and advice to help you manage your condition between appointments. This may include giving you exercises to do at home or work.
Appointments can be made by contacting the clinic or booking here online.
---
Payment
Most health insurers include Osteopathy & Massage therapy in their ancillary benefits.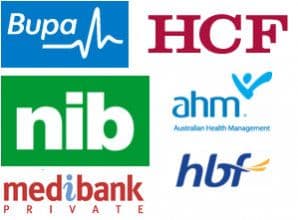 We provide HICAPS for direct debit claims for Osteopathy. Massage therapy can be claimed directly through your health fund.
Other methods of payment are cash, cheque, EFTPOS, and all major credit cards.




DVA patients are accepted.




Osteopathic treatments are recognised by the Medicare EPC scheme.

If you have a referral from your doctor, please be advised that you will be charged a gap fee which is your normal consult fee minus the $52.95 medicare rebate.

Please ensure you provide reception staff upon your arrival with your medicare card and a debit card to process the rebate at the clinic.
---
Fees
OSTEOPATHY
Initial Consultation - 1 hour: $105
Return Consultation - 45 minutes: $90
MASSAGE THERAPY
1 Hour: $85
30 Minutes: $55
---
Cancellation Policy
We ask that you please notify the clinic within 24 hours of your allocated appointment time to change or cancel an appointment.
This gives us the opportunity to reallocate your appointment to another patient.
Failure to give 24-hours notice or indeed not turning up at your allocated time, will result in you being charged a $60 fee.

If your appointment is taken by someone else, you will not be charged.
---