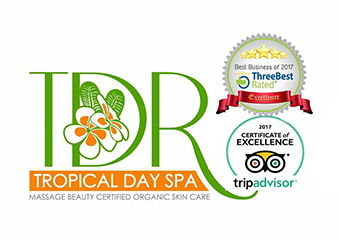 Tropical Day Spa
100% Natural Certified Organic top service & great value
Tropical Day Spa
Focus areas
Skin care
Pregnancy support
Stress management
Pedicure
Waxing
Facial
---
---
ABOUT
Beautiful settled at the award wining best traveler choice at Palm Cove Tropic apartments and Accommodation just a short walk to the beach, We provide a full rang of Australian made 100% Natural Certified organicspa skin care products with our highly skills and experience massage and spa therapists, weather you looking for a quick pick me up or therapeutic spa treatments we will ensure you receive the right and maximum benefit and to leave our spa feeling inspire, Have a look and get a feel of what we offer, below are some of our service provided


Massage therapy


Therapeutic massage


Traditional Thai loyal massage


Traditional Thai Yoga


Deep tissue


Balinese


Swedish


Aromatherapy


Stone therapy


Reflexology


Beauty And Body Therapy


Facials


Waxing


Nails.


WHY US ?


Award wining 1 of the Top 3 spas in Cairns


Fully qualified


Highly Skills and experienced


Beautiful set up clean and calm environment


Top quality and 100% Natural Certified Organic Products


Top service


Great value


Convenience and easy to access


Car park onsite


Pick up and drop off can be arrange


Flexible with any time and treatments requesting by you


We accept cash and most of major credit with highly security system service


SPA MENU
MASSAGE THERAPY
Offering various massage techniques to suit to your needs with amazing result, your therapist will working with you to address the problem area to provide a stress or pain relief, peace of mind with our fully qualified and experience therapists.
HAPPY FEET
Treat your hand or feet with these luxurious spa treat experience, Using the certified organic spa salt scrub products to soften, feeling smooth and silky skin, follow with reflexology and foot and leg massage.
MUSCLE MELT
The good way to melt away the muscular tension and stiffness is the massage, choose from therapeutic pain relief, remedial or deep tissue massage target on tighten, stiffness and deep knots area
HOT STONE
A fabulous way to melt away all the tension with smooth and warm from basalt stone which are heated to the suitable heat, therapist then applied the stone to key points energy on your body and to achieve the maximum benefit with therapeutic massage, Experience the healing power of the heat,
SPA PEDICURE
Feeling fabulous, feeling clean, feeling relax, and most importantly feeling beautiful, its a happy feet !
COUPLE RETREAT
Togetherness at the same time, the couples massage is a great way for you and your partner to spending a good quality and relaxing time together with our various option for you to choose from, either for just a massage or a spa pampering packages
CERTIFIED ORGANIC FACIAL
Looking good and feeling good with these luxurious organic spa facials, offering a full range of organic skin care products made suitable for any age, both male and female, it fabulous and you deserve only the best
PREGNANCY RELAXATION
Relaxation pregnancy massage is great way for a mommy and the baby, using purify and certified organic massage oils blend and combined with flowing massage techniques ( 16 weeks and more ).
---