Find a Nutritionist in your area

Member since 2012
Tensegrity Sports and Chiropractic Clinics
Cancer management
Health issues
Wellness
...
Want to find out my availability, pricing or opening hours? Click on Send Me Details Now to get started.
Clicking on the Send Me Details Now button opens an enquiry form where you can message the practitioner directly.




The team at Tensegrity Sports and Chiropractic Clinic are here to serve the Ryde-Eastwood community. Our goal is to quickly reduce pain and improve your health by optimising your structure, biomechanical function and biochemical/nutritional aspect so that you can enjoy a healthy, active life.



Tensegrity Sports and Chiropractic Clinics
About Us
---
Welcome to Tensegrity Sports and Chiropractic clinic, conveniently located in the heart of Eastwood within the Eastwood Shopping Centre. Our clinic's goal is to not only get you out of pain but to optimise your physical and biochemical function through a wide variety of services that we provide.
Not only do our practitioners provide chiropractic and soft tissue treatments. They can also offer nutritional advice plus exercise and diet programs which are all natural, drug free therapies to achieve a healthy body and a lifestyle.
We understand that everybody has their own unique health issues that need to be individualised and will endeavour to investigate the issues at hand and, inevitability, work to achieving a resolution.
The leading health professionals at Tensegrity Sports and chiropractic clinic are dedicated to help you, our community, to achieve individual health and wellness objectives.
What We Do
---
Chiropractic and Soft Tissue Treatments
All of our practitioners are trained in gentle chiropractic joint manipulations, as well soft tissue modalities such as active release therapy, trigger point therapy, instrument assisted soft tisue mobilisation, ice/heat therapy, musculoskeletal acupuncture, and many others. Our chiropractic adjustments do not necessarily require any joint cracking or twisting of any structures and are extremely gentle and comfortable
Rehabilitation and Exercise
A crucial factor in the treatment and recovery of acute and chronic injuries is rehabilitation. Rehabilitation is the combination of specific home treatments and a tailored exercise programme to accommodate the patient's requirements and usually consists of flexibility stretching, endurance exercises, resistance exercises and strength, balance and co ordination exercises.
Nutrition
Nutrition is intricate in the Tensegrity Clinic and the chiropractic philosophy- treating the whole person by helping the body heal naturally. Proper nutrition is important for optimising all chemical reactions required for healing and also allows improved absorption, digestion, metabolism and excretion. It is well documented that poor diet and nutrition can lead to a long list of chronic degenerative diseases such as diabetes, heart disease and cancers.
What do we treat?
---
Sports Injuries
The practitioners at Tensegrity Clinic specialise in non-drug treatments of both acute and chronic musculoskeletal problems, including joint sprains and muscle strains. Utilising chiropractic adjustments and a wide range of treatments to restore the natural balance that was present before the injury, will not only as pain relief but to maximise function, but allow the athlete a faster recovery, a hastier return to training and performing at their optimal levels sooner.
Work Injuries
Work injuries result in both physical and financial burdens, with close to 90% of them being neck or back pain. The combination of chiropractic, rehabilitation and proper ergonomics gets injured workers out of pain and back to work fast with lower treatment costs compared to other forms of treatments. Types of work injuries that we often see are lower back pain, neck pain, shoulder pain, headaches, and repetitive strain injuries such as carpal tunnel syndrome.
Others
More and more people are seeking the services of our diverse clinic. People of all ages and ranging from body builders to pregnant women that are seeking treatment at Tensegrity Clinic are assured of receiving only the highest quality care through use of the latest techniques, modern chiropractic and rehabilitative equipment and cutting edge technology. Each patient will receive personalised care to fit each individual need and comfort level.
What does Tensegrity mean?
Bio-tensegrity (pronounced "bi-oh-ten-seh-grit-ee") is a concept used to help understand how the musculoskeletal system works based on the insight that we are primarily tensegrity structures. Contrary to general belief that the body consists of bones stacked on top of each other, it is instead held upright via a continuous tension stuctures created by muscles, ligaments and fascia. The nervous system sets the tone of this giant tension structure as well as coordinating movement, sensation and organs.
Bio-tensegrity represents a significant conceptual shift from the common sense view that our bones are the load bearing structures in our bodies like the framing of a house.
---
Service categories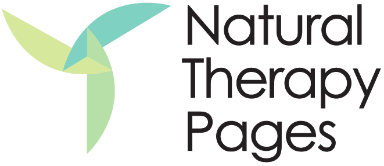 Tensegrity Sports and Chiropractic Clinics