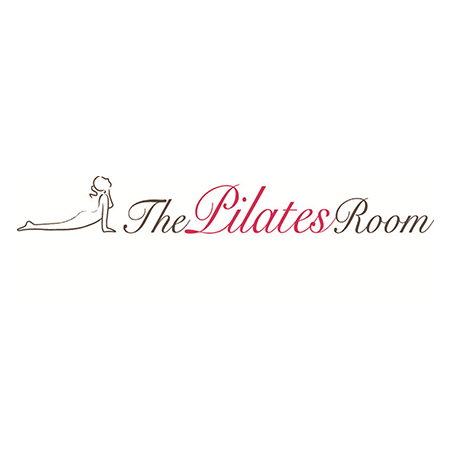 Member since 2012
The Pilates Room
Angela Korakis
Suite 4 209 Ramsgate Rd
Ramsgate NSW 2217
Servicing area: St George, Surtherland, Hurstville, San Souci, Cronulla, Gymea Bay, Padstow, Rockdale, Bankstown NSW
Articulation
Purpose
Joy
...
Learn a variety of Pilates movements and improve your core strength, flexibility and range of motion.
Private Pilates Sessions, Semi-Private Classes, Group Classes, Reformer, Mat, Tower
---
Pilates Classes for Everybody
The Pilates Room in Ramsgate NSW offers a wide range of classes tailored for every person's fitness goals, level and budget. Our three main services include: Mat, Tower and Reformer Pilates.
Mat Pilates originated from the founder of Pilates, Joseph Pilates. It focuses on strengthening the core muscles. This type of workout is ideal for people who are new to PIlates.
Tower Pilates stretches different muscle groups, usually through exercises performed on the Cadillac. It can be attached to the reformer or placed against a wall.
Reformer Pilates is a full body workout that utilises springs for resistance on a moving carriage. This exercise is common in group classes.
Tower and Reformer Pilates combines the benefits of two workouts in one. Once you've mastered basic mat movements, you can transition to this workout.
---
Our Pilates Classes
Private Classes
Do you learn faster when you're studying by yourself? If so, then you'll definitely enjoy our private or semi-private classes; the latter accommodates only two individuals in a class. Why not invite a friend to join you on your Pilates journey?
Benefits of a Private Class:
Speeds up your learning pace
Classes can be customised to meet your needs
Allows you a more flexible schedule
Motivates you to work harder to achieve your goals
Group Classes
Each Pilates group class consists only of seven people, allowing each participant to receive individual attention from our instructors.
Benefits of a Group Class:
Provides a workout routine tailored to your goal, whether it's to strengthen your core, stretch your muscles or improve your wellbeing.
Allows your instructor to monitor your progress and identify your strengths and restrictions.
Fosters camaraderie with like-minded individuals
Reformer Classes
Our small group glasses include a reformer exercise which involves the use of a spring-controlled equipment to strengthen core muscles, improve stamina and coordination, and enhance flexibility.
Benefits of Reformer Classes:
Tones the body
Speeds up recovery from injury as the body balance reformer rebuilds the muscles
Strengthens the core
Regains mobility
A low-impact exercise ideal for people of all ages
Combo Packages
Reap the benefits of a mat class and a reformer class in this combo package. It offers five sessions of mat Pilates and five sessions of reformer, allowing you to enjoy the convenience of both workouts and test your mettle.
Mat Classes
Mat Pilates focuses on floor exercises that strengthen the core muscles, hence the name. It was developed in the 90s and patterned to yoga and dance movements.
Mat exercises start simple and then progress to more complex movements. This type of workout is grounded in the teachings of Joseph Pilates, the founder of Pilates. It starts with a warm-up called hundred, which is then followed up by leg circles, a five-part abdominal series and roll-ups.
If you've never done Pilates before, a mat class is suitable for you and will condition your body for more advanced classes later on.
Semi-Private Classes
A semi-private Pilates class is limited to two persons. If you don't like working out with a lot of people, but fancy the idea of tagging along one friend, then this class would be perfect for you.
Because there's just two of you in class, your instructor will be able to track your progress and come up with a customised workout to ensure you achieve the best outcome. What's more, you and your friend can motivate each other and make the whole experience fun and memorable.
Pilates for Flexibility
Pilates stretches the muscles to strengthen and align them. Increasing your range of motion is also a vital aspect of the workout. In a flexibility class, you will be doing a variety of exercises to become more flexible,
including the following:
Wall roll down
Saw
Hip stretch
Mermaid side stretch
Swan back extension
Spine stretch
It's okay if your body isn't flexible. This shouldn't stop you from joining the class because regular Pilates exercise will improve your movements and make your body more pliable than it was before.
Pilates for Fitness
Pilates is no different from other fitness regimens. In fact, if you're looking to increase your fitness levels, joining our regular pilates workout is one of the best ways to do so. This class consists of controlled movements targeted at the core.
Every exercise in this class focuses on stretching and toning your muscles in order to increase your flexibility, strength and stamina.
Doing Pilates for fitness offers numerous benefits such as the following:
Improves body alignment
Lengthens and tones your muscles
Improves your posture
Enhances your glutes, triceps, abs and inner thighs
Reduces waist circumference
Pilates for Strength
Pilates was originally conceptualised to help bed-bound hospital patients recover from their conditions. These days, it's used not only for rehab, but also for boosting a person's strength levels. It pays attention to the core muscles and works well in treating injuries and muscular imbalances.
Benefits of Pilates Exercises for Strength:
Reduces muscular imbalances
Increases flexibility
Improves posture
Expedites recovery from injury and pain
Reduces stress
Improves sports performance
---
Our Class Schedule
We hold group classes from Monday to Saturday. Our private sessions are available from Monday to Friday, 10:45am to 1:30pm. If you're interested to join any of our small group Pilates classes, kindly check our schedule below.
Reformer Classes
Monday
9:30am - 10:30am
10:45am - 11:45am
6pm - 6:55pm
7:05pm - 8pm
Tuesday
9:30am - 10:30am
10:45am - 11:45am
6pm - 6:55pm
7pm - 7:55pm
8:05pm - 9pm
Wednesday
9:30am - 10:30am
6pm - 6:55pm
7:05pm - 8pm
Thursday
9:30am - 10:30am
10:45am - 11:45am
6pm - 6:55pm
7:05pm - 8pm
Friday
8:30am - 9:25am
9:30am - 10:30am
Saturday
Mat and Tower Classes
Thursday
Jumpboard Class
---
Book an appointment and join our dynamic Pilate classes.
---
Service categories