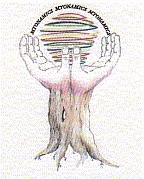 The En-Orgone Method
Clicking on the Send Me Details Now button opens an enquiry form where you can message Anthony Andrews directly
Send Me Details Now
THE EN-ORGONE METHOD Unique body system developed in Israel. 25 years experience!
The En-Orgone Method
Servicing area
Mount Dandenong Ranges, Victoria
---
Focus areas
Subconscious
Emotional intelligence
Happiness
Energetics
Self-esteem
Purpose
---
NEW TO AUSTRALIA UNIQUE & POWERFUL!

This system of treatment is unique to Australia and differs greatly from other modalities. The therapy is body orientated and designed to help you understand the language of the body.

Anthony is internationally qualified. He trained at the Body Balance & Bio Energy Institute in Tel-aviv Israel, and at the prestigious Reidman Centre of Holistic Body Work also in Tel-aviv Israel. He practised and taught at the Elbaum Intelligence Integration Centre, Israel and was co-founder of the Melbourne Integrated Learning Centre. He has many years experience in Primal Therapy from the Primal Institute, Richmond (Aust) under the guidance of the late Dr Graham Farrent. Anthony has taught therapeutic exercise programs for Children with special needs at Tranvancore, Royal Children's Hospital. He holds a level 6 degree in Wing Chun Kung Fu. Anthony is also a published writer of The Art of Healing magazine and has appeared on TV & Radio.


The En-Orgone Method is a new Effective & Powerful system of Bodywork therapy. giving you better health and better relationships.

THE EN-ORGONE METHOD


The En-orgone Method is a physiological and psychological therapy system formulated from different and powerful therapy models. The En-orgone Method successfully combines the Elbaum Method of deep tissues massage/bodywork, Primal Therapy, Breath-work, Bio-energetics and counselling. The En-orgone Method is transpersonal and believes the psyche's true potential arises from the alignment of mind, body and sprit.

WHY IS IT IMPORTANT TO BRING UP THE PAST & RE-EXPERIENCE CHILDHOOD PAIN?

The answer to this question is very complex and very important. As an observation working with people's personal issues for over 25 years, I will venture to say that we have developed our intellect and intellectual intelligence to a grand level, but it comes at a cost! The cost is we only experience part of who we are, how we function and how magnificent we truly are.

There is more than one intelligence system in a human being. We possess intellectual intelligence, emotional intelligence, physical intelligence, energetic intelligence and spiritual intelligence.

We are taught from a very early age from parents, teachers, authority figures and society in general that expressing and experiencing natural feelings of sadness, grief, anger, joy and even love is not acceptable. So we learn to conform and repress what we really feel to fit in and ultimately to survive. As adults we can then assume that it is not healthy or beneficial to bring up this old pain. We may even feel on a subconscious level that it is dangerous to life itself. But if we could just let the pain be and feel it, without playing games like "it will be to hard" "or it will last forever" "or I will feel guilty feeling that feeling", it can open creative energies, open up spiritual channels and give you great insight and understanding of cause and effect.

Painful feelings are not unbearable. However your attitude has the power to make them so. Fear of your feelings makes you cut them off, thus you cut yourself off from life. Whatever painful feeling or current problem you are trapped in right now, it has it roots in the child or baby you once where. Try to strip this problem of all the layers of your reactions. The first layer is rationalization, the next layer might be anger, resentment, fear, and anxiety. Behind all these layers is the reawakening of a childhood hurt.


THE MASSAGE/BODYWORK

The massage/bodywork component of the En-orgone Method is the Elbaum Method of massage foundered in Israel by Moshe Elbaum (see link). The bodywork is deep tissue and concentrates on painful, stressed, cramped muscles in the body that block the free flow of energy and spontaneous movement. The bodywork aims and focuses on going beyond the outer symptoms of physical discomfort and restrictions to the inner emotional awareness, cause and core reason of one's muscular pain and stress. (Please see video of massage for better understanding.)

PRIMAL THERAPY

Primal therapy was foundered by Dr Arthur Janov ( see link) Primal therapy is the neurological sequence that takes us back to the origin of the repression, through the vehicle of feeling, back to the original pain and trauma. To put it simply primal therapy is a system of therapy that can put us back in touch with our deep unconscious feelings and unmet needs from our childhood that have been repressed and still cause us pain and suffering. The task of primal therapy is to bring us to health by plunging into our history rather than fleeing from it, travelling to the source of our problems rather than spending all our lives palliating them.

Primal Therapy differs from other therapies in the sense that it is not in the business of strengthening the defenses so that people can function to get by in life. It sees defenses as an abnormal sign of pathology.


BIOENERGETICS

Bioenergetics created by psychiatrist, the late Dr Alexander Lowen, is a form of psychotherapy that combines work with the body and the mind. It's goal is to help people resolve their emotional problems and realize their potential for pleasure and joy in living. A fundamental thesis of bioenergetics is that body and mind are functionally identical: that is what goes on in the mind reflects what happens in the body and vice a versa.

ORGONE THERAPY & MUSCULAR PAIN

Orgone energy/therapy was developed by the late Dr Wilhelm Reich. Reich was a scientist and postulated that the universal energy, he called orgone energy flows through and around all living matter. It is constantly flowing through us and this flow of life energy can be inhibited and blocked by muscular tension he called body armour. He said human beings build body armour (muscular tension, pain) as a by-product of anxiety to shrink back and say no to life. This blocking of life energy inhibits our expression of natural feelings such as sadness, grief, anger, joy, real happiness and love.

He divided the body and musculature into seven different segments where armour (muscular tension) can form and block our natural flow of energy, expression and spontaneous movement. He also postulated that the memory of childhood trauma is buried in the deep layers of the muscular pain and tension. Please note that Reich's theories and work is far too complex to do it justice here. There is plenty of information about Reich on the web.

BREATH-WORK

Breath-work is a powerful therapy tool and when used correctly can help facilitate a deep shift in ones consciousness. Breath-work can move the psyche into a non-ordinary state. In a non-ordinary state there is an automatic selection of the most relevant and emotionally charged material from the person's unconscious. You turn on your inner radar system which scans the psyche and the body for the most important issues and makes them available to our conscious minds. Another important aspect to breath-work is that when we breathe fully and deeply we build strong energy flow in the body. We need strong energy flow to fully experience our feelings. The energy flow we build in the body exerts a strong push on our built up muscular tension (body armour) and helps the body open and unblock. This aids in free and spontaneous self-expression.

COUNSELLING

I bring a unique, heartfelt style and loads of practical experience to any talk focused counselling session. Generally speaking the sessions will not focus on too much talking, and cognitive, left brain, story, story, story. Your story is important on one level and not so important on another.

Dialogue is important, but not to much dialogue, other wise you loose the feeling and can miss the moment emotionally. Any talk focused session should be used in the early stages to acquire important back ground history and issues that need deeper exploring. Also as supervision and de-briefing after bodywork or primal sessions and to review progress during the course of therapy. My focus in any counselling session is to assist you in getting out of your head "so to speak" and into your heart from your left brain to your right brain, which is the feeling centre.


DO YOU WANT:
less stress
to overcome specific injuries
more energy
better relationships
confidence
happiness & joy
greater spirituality
SERVICES:

Physical & Psychological issues.
ANY TYPE OF MUSCULAR TENSION/PAIN.

CHRONIC BACK PAIN.
MIGRAINE HEADACHES.
TENNIS ELBOW.
CHRONIC SHOULDER AND NECK PAIN.
PERIOD PAIN.
T.M.J. (Grinding Teeth).
CHRONIC FATIGUE.
PSYCHOLOGICAL ISSUES.
EMOTIONAL STRESS/ISSUES.
LOW SELF-ESTEEM.
RELATIONSHIP ISSUES.
COUPLES THERAPY.
DEPRESSION.
BLOCKED FEELINGS.
SELF DEVELOPMENT/AWARENESS.
LEARNING AND BEHAVIOURAL ISSUES.
DYSLEXIA.
ADD/ADHD.
ASPERGERS (MILD CASES).
POOR READING OR SLOW READING.
HYPERACTIVITY.
AGGRESSION .
POOR CONCENTRATION
INATTENTION OR LACK OF FOCUS.
What do clients and health professionals say about the En-Orgone Method?
1. "I have been a psychologist for 15 years and have been very impressed with the En-Orgone Method. I regularly refer clients and have found that Anthony has an adept ability to help clients unlock suppressed or repressed emotions. He has been very successful with my clients." Jacinta Chow (psychologist) Wantirna, Victoria
2. I am a qualified doctor of chiropractic and lecturer. It is always a challenge for me to find other effective health professionals to refer my patients to. Anthony has been part of my referral network for over 6 years now. Anthony is highly experienced and passionate about improving the health of others; I'm particularly impressed by his professionalism and integrity. Dr Nick Eastwood Chiropractic & Sports Clinic. Bentleigh. Victoria.
3. My name is Rosemary. I am 60 years of age and had suffered from chronic Back pain for over 10 years. I had tried many forms of therapy to alleviate my pain, but it persisted. I was made aware of Anthony & the en-orgone method of massage by a close friend. I found Anthony to be very professional and kind. His massage bodywork was something I had not experienced before,very dfferent from other massage techniques. He worked very deep into the effected muscles of my back and even after the first treatment I felt so much relief, with lots of energy moving through my whole body. He also showed me exercises to perform at home to control the muscle tension. I would say that after only 4 treatments I was feeling really good and 80 to 90% pain free. I also noticed an improvement in my energy levels, not so tired and run down. Thanks Anthony for all the help you have given me. Rosemary.
4. I was refered to Anthony by my Psychologist. I was finding that after some years of talking therapy that I had hit a wall in my emotions. I felt blocked,depressed and frustrated and wanted to go deeper. My Psychologist recommended Anthony as someone doing a very different type of bodywork therapy which she said may help me to begin to express my blocked feelings. Right from the first consultation and treatment, Anthony helped me to feel and experience some of my emotional blocks. Something I had not felt before, he helped me move out of my head and thoughts and into my body awareness, to begin to really feel myself on a different level. I also suffer with chronic back,shoulder & neck pain. The massage that Anthony does is powerful and very different from what I had tried before. He has helped me understand that the main cause of my on going muscular pain is rooted in my repressed emotions. I would highly recommend Anthony & his methods to anyone looking to ease there suffering. Paul. 5. My name is Fiona and I have been a massage therapist for 10 years I resently did one of Anthony's massage workshops and was very happy I did. Anthony has a unique way of working with the body he also has a great deal of knowledge and experience with the emotonal connection to muscular tension which I found fascinating. I was very impressed and highly recommend anyone to do his workshop.
"IF YOU HAVE TAKEN THE TIME TO LOAD & READ THIS PAGE? THEN PICK UP THE PHONE & CALL ME NOW FOR A NO OBLIGATION CHAT TO FIND OUT HOW I CAN GIVE YOU SOLUTIONS TO YOUR HEALTH PROBLEMS"
To view articles by Anthony, visit: (Recommended reading)
What Creates Tension and Pain in the Muscular System

Massage For Emotional Stress

LINKS: (Take a look.)


Primal Therapy
Moshe Elbaum
Find Me on Facebook

Now available for those interstate or out of the metro area! SKYPE---CONSULTATIONS please send me an email for future information:

Concession Fees:

Concessions are available for unemployed & pension card holders.

Cancellation Policy:

Please note that 24 hours notice is requred for cancellations of appointments otherwise the full fee will be charged. Cancellations must be made by telephone only, no text messages or email please.

Payment:

Standard session of 60 mins duration, cost of $90.

Unemployed/concession card holders, cost of $80
---