Member since 2017
The Body Balance Company
639 Currumbin Creek rd
Currumbin Valley QLD 4223
At The Body Balance Company, we concentrate on supporting you, if you are ill, to become well once more, and to maintain that wellness, so that you are able to be as healthy as you possible can be.
About The Body Balance Company
---
Welcome to The Body Balance Company
We like to call the journey from pain and illness to health and wellbeing, well-becoming.
We help you to realise your well-becoming and to maximise your resistance to illness through a process of identifying, eliminating and preventing the underlying cause of disease, and then implementing practical lifestyle changes that assist in reaching and maintaining optimal health and wellbeing.
The Body Balance Company is a holistic centre where we strive to support you on your journey towards well-becoming through an effective combination of Eastern Medicine (Oriental Therapies & Shiatsu) and Integrative German Naturopathy.
We take a multi-dimensional approach to understanding and treating your health concerns, whether they are minor or more serious.
Our team is made up of a highly knowledgeable, passionate and experienced health practitioners that specialise in integrative health across a variety of different fields including:


Disease Prevention & Management


Detox & Wellness


German Naturopathic Medicine


Infrared Therapy


Reflexology


Diet & Nutrition


Shiatsu & Oriental Therapies


Traditional Chinese Herbal Medicine


Remedial Massage


Counselling and many more.


---
For more information, click here.
---
See Also...
The Body Balance Company - Massage
We encourage you to take the first step towards balance, health and wellbeing by booking a consultation today with one of our experienced practitioners.
The Body Balance Company - Oriental Therapies
We believe in blending the best Western and Eastern therapies in your treatment at The Body Balance Company. We will utilise the best combinations for your treatment, based upon customising the therapy to your unique needs and situation.
---
Service categories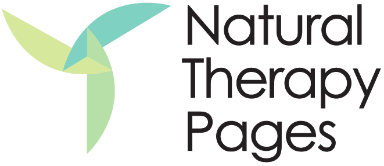 The Body Balance Company