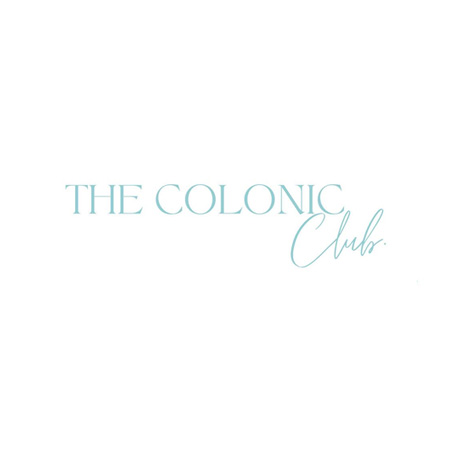 The Colonic Club
Clicking on the Send Me Details Now button opens an enquiry form where you can message The Colonic Club directly
Send Me Details Now
Feeling bloated or weak? Your colon could require cleansing to restore its normal functions. The build-up of faecal matter on the walls of the bowel can lead to a variety of conditions. Let Shelbi guide you through a gentle colon hydrotherapy session so that you can feel better & more energised!
Colon Hygienist
Focus areas
Irritable bowel syndrome (IBS)
Constipation
Diarrhoea
Stomach problem
Gut issues
Colonics
---
---
The Colonic Club is a private home clinic in Traralgon, Victoria, that provides a safe environment for colon hydrotherapy and all aspects of gut health.
Owned and run by Shelbi Scammell, who herself had a plethora of gut issues before discovering the effectiveness of colon irrigation, The Colonic Club provides different tiers of services to suit new customers, return customers and Colonic Club members.
A Bit More About Shelbi
Having experienced a variety of gut issues, Shelbi recalls frequent trips to the emergency room as well as multiple gastroenterologist visits and colonoscopies. Her doctor consultations were never able to provide her with any answers. She had been diagnosed with chronic irritable bowel syndrome (IBS), chronic constipation and stomach migraines, but no effective treatment had been provided.
After making a dramatical massive lifestyle change in 2016, Shelbi had chronic constipation. X-rays showed that her entire colon was compacted. She was advised to use laxatives and fleet enemas, but she had already tried these with little success. This is how she learned about colonics. She felt relief from her symptoms and a significant improvement in her gut health and overall wellbeing after only a few sessions.
Shelbi's experience fueled her interest in gut and colon health. She is passionate about assisting people on their own healing journey, whether it is mental, emotional or physical. Through her own personal journey, she realised that the colon is linked to so many aspects of our lives, and that once we begin releasing and experiencing relief, we can fully heal.
As a working mum of three young children, Shelbi understands how stressful life can be. She is aware that for many of us who live fast-paced lives, getting a chance to sit down and relax is a distant dream. Shelbi believes that it is more important than ever to protect our health and reduce the toxic burden that comes with the benefits of modern life.
The Colonic Club is a dream come true for Shelbi because it is a safe haven where you can go to release and relax.
Services Offered
The Colonic Club provides a variety of services to meet the needs of their clients, especially those struggling with a wide range of health issues. Colon hydrotherapy provides the following benefits:
Better digestion
Improved bowel muscle tone
Boost in energy levels
Replenishing hydration
Assisting in weight loss
Healthier skin complexion/appearance
Anxiety reduction
Initial Colon Hydrotherapy Session
This package is intended for all new customers. The initial consultation will be longer than follow-up consultations because it requires the completion of a health questionnaire upon booking as well as a thorough discussion of one's health issues with Shelbi. It includes a 15-minute consultation, an initial colonics session, and recommendations for the appropriate treatment.
Colon Hydrotherapy Follow-up Sessions
All subsequent sessions will be considered follow-ups after your initial consultation and treatment session. The type of treatment you will receive will be determined by the outcome of the initial one.
Packages for New Clients
First-time customers at The Colonic Club can choose from one of three treatment packages. Each package includes a 15-minute consultation, initial colonics, and treatment recommendations tailored to their specific needs. The difference between them is in the number of colon hydrotherapy sessions they receive during follow-up appointments. They are listed below.
Newbie - 2 colon irrigation sessions
Cleanse Me - 4 colonic hydrotherapy sessions
Club Member - 6 colon irrigation sessions
On the other hand, return clients can choose from the following packages:
3-session pack
6-session pack
8-session pack
Make an appointment today to try a cleanse that will improve your overall health and wellness.
We're open 6 days.
| | | | |
| --- | --- | --- | --- |
| Monday | 9:00 am | To | 5:30 pm |
| Tuesday | 6:30 am | To | 9:00 pm |
| Wednesday | 9:00 am | To | 5:30 pm |
| Thursday | 6:00 am | To | 9:00 pm |
| Friday | 9:00 am | To | 5:30 pm |
| Saturday | 8:00 am | To | 5:00 pm |
---