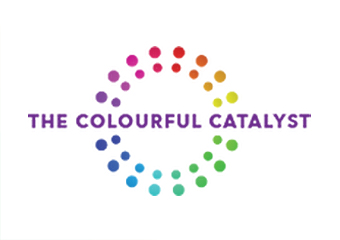 Want to find out my availability, pricing or opening hours? Click on Send Me Details Now to get started.
Send Me Details Now
Clicking on the Send Me Details Now button opens an enquiry form where you can message Christine Larkin directly
With over 20 years working as a masseuse, Christine draws on her extensive knowledge & various techniques to provide the best massage to suit your personal requirements
Relaxation, Remedial, Hot Stone, Pregnancy & Colour Balancing Chakra Massage
Servicing area
Summer Hill NSW
---
Focus areas
Stress management
Cramps
Hypertension
Relaxation
Wellness
Pain relief
---
Massage Treatments Offered
Select from a variety of massage styles including Relaxation, Remedial, Hot Stone, Pregnancy, and Colour Chakra Balancing Massages or combine a massage with Aromatherapy essential oils from The Perfect Potion or doTerra for a multi-sensory experience. Christine can also integrate facials and spa treatments into a massage session.
Do you find yourself absorbed in your work and then realise you are slumped forward at your desk? We are all guilty of doing this from time to time.
If you are spending many hours at a computer you can overtime end up with a sore back, neck and shoulders due to slouching at your desk, or just sitting for long periods of time.
Above is a cheat sheet to help remind you of how your sitting or standing desk should be.
Muscles that can be affected by poor posture can include your scalenes, levator scapulae, trapezius, rhomboids,latissimus dorsi, infraspinatus to name a few.
Having a monthly massage maybe of assistance in allowing fresh blood and oxygen into your muscles.
Relieve lactic acid that can buildup in our muscles.
Improve your range of motion, release endorphins your bodies natural pain killers. Reduce spasms and cramping. Lessening depression and anxiety.
Essential oils may also be of assistance to alleviate the symptoms of muscular pain. Such as lemongrass, rosemary, eucalyptus, wintergreen, marjoram, white fir to name a few.
Relax, Renew and Revitalize with a regular monthly massage. Form a new healthy habit for 2019. Studies show that massage may reduce stress and tension, ease stiff and sore muscles, help you get a better night's sleep and generally keep you mobile.
If you are seated at a desk all day, this is likely to cause pain in your shoulders, middle and lower back. Massage is a great option when it comes to preventing and managing this pain.
Therapies are available in Summer Hill every Tuesdays, Thursdays and Sundays.
Price list
60 minutes - Remedial, Relaxing Massage - $95
90 minutes - Remedial, Relaxing Massage - $135
60 minutes - Aromatherapy Massage - $100
This massage uses essential oils extracted from aromatic plants to stimulate, uplift, balance, soothe and calm.
60 minutes - Pregnancy Massage - $95
90 minutes - Pregnancy Massage - $135
A nurturing massage treatment lying on your side using lots of pillows to make you comfortable, while assisting you with the common conditions associated with pregnancy such as: Insomnia and stress . Lumbar, pelvic and sacral pain . Hip and leg pain, including oedema, varicose veins and leg cramps Upper back and pectoral girdle pain . Arm and hand discomforts .
Gastrointestinal discomforts . Breathing discomforts ' Hypertension , neck pain and . Preparation for labour.
Book now to experience the ultimate relaxation and pain relief.
Services
Aura Soma Colour Therapy Consultations
1hr
Energy Healing
Colour Therapy
Aromatherapy
At your consultation you will be guided to trust your intuition or inner knowing to choose 4 equilibrium bottles that you feel most drawn to. There is no right or wrong selection we often say in Aura Soma "you are the colours you choose at this partic
Qualifications
Diploma Of Remedial Massage 1996 Diploma Of Aromatherapy 1996 - Australian College Of Traditional Medicine
Aura Soma Colour Care Practitioner 2014
Professional Membership
ATMS - Australian Traditional Medicine Society
---