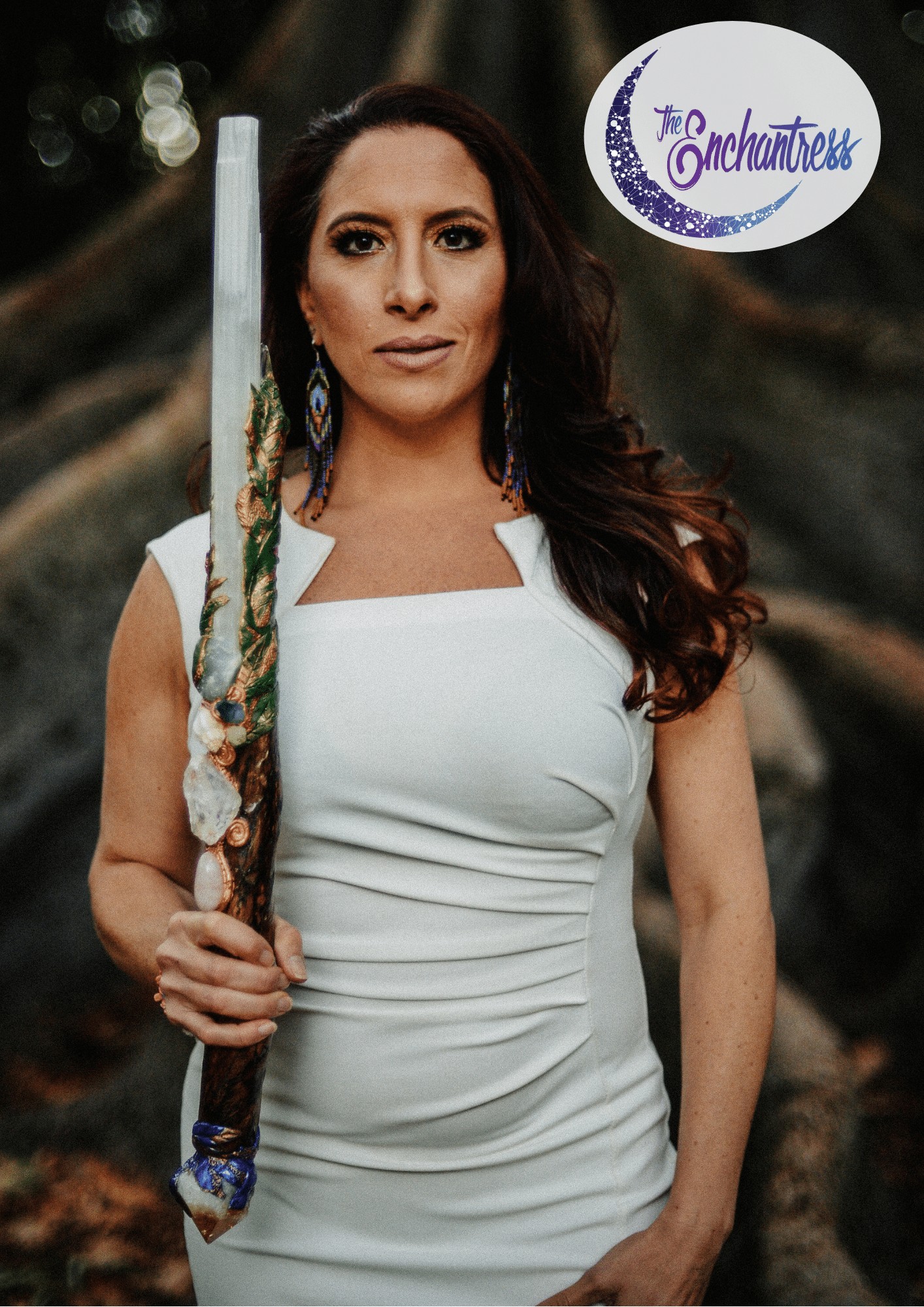 The Enchantress
Study different energy healing systems which you can use on yourself and others.
Energy Healer Practitioner Course
Servicing area
Glenalta & Adelaide SA, as well as Australia-wide via online consult
---
Focus areas
Complementary
Well-being
Stress management
Psychic development
Postnatal depression
Hypnotherapist
---
---
Be a Certified Energy Healer
The Enchantress in Glenalta SA offers an Energy Healer Practitioner Course that is recognised by the International Institute of Complementary Therapists.
If you want to become a qualified healer or discover the makings of your inner spirit, this training program will equip you with all the knowledge and skills to guide you through your journey. It covers lessons on energy activation, healing work, meditations, psychic development activities, practice and support.
Energy healing encompasses a wide range of modalities, including Reiki, dowsing and effectual natural remedies. This course will not only guide you through different healing techniques, but also provide you with the confidence, training and support that you need to be able to apply what you've learnt on yourself as well as others.
This 9-week course is designed for both self-growth and career advancement. In fact you'll notice the positive changes in yourself instantly, and how these affect the people around you and your life per se.
The Energy Healer Practitioner Course requires 50+ hours and a 1-hour practical training every week. A final retreat is set towards the end of the course prior to the issuance of your certification.
In class you're going to learn the following:
How energy and the energy field work
How to check and balance the chakra system.
How to perform an accurate Oracle Cards Reading
How to do a Crystal Healing
How to use Essential Oils and Flower essences for preventive health
How to work with Angels and Archangels
How to connect with your Spirit Guides
Eliminating entities from auras and spaces
Dowsing and how to use a dowsing bobber or pendulum in healings.
Reiki 1 & Reiki 2
Protection, spell casting and rituals
How to run a successful practice
Schedule of Classes
Classes are held on Saturdays starting at 9.30 am to 1.00 pm, besides Reiki 1 which requires a full day presence. There is also a full weekend retreat starting on Friday 5 pm and finishing on Sunday afternoon
You will be expected to attend the following dates:?
Session 1. Saturday 24th of July

Session 2. Saturday 31th of July

Session 3. Saturday 7th of August

Session 4. Saturday 14th of August

Session 5. REIKI 1 - Saturday 21st of August

Session 6. Saturday 28th of August

Session 7. Saturday 4th of September

Session 8. Saturday 11th of September

Session 9. Saturday 18th of September

Session 10. Practice Saturday 25th of September

Break, integration & practice time

RETREAT at Gawler, SA - Friday 22nd of October from 5.00 pm to Sunday 24th of October until 3 pm.
The course is valued at $2,100 with a non-refundable $100 reservation fee. This amount covers the certification, manual, 7 crystals, a dowsing bobber and the chance to avail membership with the ICT at a discounted rate for one year.
It also includes FREE support from The Enchantress throughout the course plus two months upon its completion. Current and past students will also receive support on Facebook.
---
Book a phone call to learn more about the practitioner course.
Services
Crystal Therapy
Reiki
Women's Health
Spiritual Healing
Energy Healing
Access Bars
Aromatherapy
The term Energy Healing covers a very wide range of treatment styles and may also be known by such names as Spiritual Healing, Vibrational Healing or Intuitive Healing. Generally speaking, one of the key definitions of these modalities is that they are t
Qualifications
Reiki Master
Bachelor Degree In Business
Degree In Marketing With Honours
Master of Arts In Creative Advertising
Tarot Card Reading Certificate
Level 1 Certificate In Healing Therapies
Diploma In Yoga
Certificate In Past Life Therapy
Access Consciousness Bars Certification
Angel Intuition Certification
Diploma In Hypnotherapy
Professional Membership
IICT - International Institute For Complementary Therapists
---