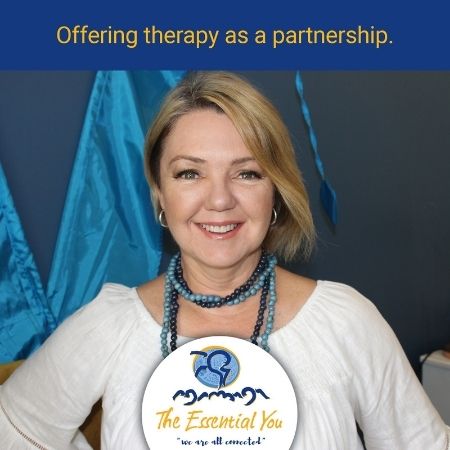 The Essential You - Counselling and Family Constellations Therapy
Want to find out my availability, pricing or opening hours? Click on Send Me Details Now to get started.
Send Me Details Now
Clicking on the Send Me Details Now button opens an enquiry form where you can message Rosemary Meads directly
Live your infinite potential by rediscovering your essential self, your inner core, your innate wisdom, and your purpose in this life. Work with Rosey to build the life you truly want. Schedule your appointment online today.
Energy Healer & NLP Master Practitioner
Servicing area
On-line using ZOOM - Mornington Peninsula VIC, Mansfield VIC High Country, Glen Iris
---
Focus areas
Sound bath
Anxiety
Animal reiki
Stress management
Addiction
Pellowah
---
---
Rosey's practise is based on her own personal journey where she experienced:
Freedom from ancestral trauma
Healing from the damage caused by a severe rift in family relationship
Learning who she really was instead of living according to others' ideas about who she should be
Healing her wounded inner child
Letting go of the belief that love and safety have to be earned
Peace, balance and finding herself through family constellations therapy
As she works at your pace, you will feel comfortable, safe, heard, and seen until you find your unique authenticity.
Her mission is to support you in healing from intergenerational trauma and connecting with your ancestral wisdom.
You will also learn to walk through life with healthy boundaries in place, experience love for your own soul and learn to nurture your beautiful Sovereign self.
Services Offered
Counselling
We are Physical, Emotional, Mental, Etheric, Sacred, and Timeless beings, and working solely on our mental aspect is not enough to eliminate stress, trauma, or depression.
Ultimately, when we want to discover our Essential Selves, we have to work on all the dimensions of who we are.
Rosey works on the holistic nature of her clients focusing on:
The conscious and subconscious mind
The physical body where emotions and energy are held and blocked and where the nervous and endocrine systems are regulated
The spirit or soul
The etheric body - the energy that flows through and around the body
Healing through active participation
Family Constellations Therapy
When you see a doctor, psychologist, or another type of therapist, you are working on issues currently affecting your life.
However, not all present symptoms in your life are caused by present-day circumstances, sometimes they are rooted in your family background.
During systemic and family constellation therapy, you are guided to examine both your maternal and paternal lines, to determine if anyone carries ancestral trauma, shame, hidden actions, burdens, etc.
The process enables you to acknowledge your family's actions, illness, and cultural influences that have had an impact on you today.
Performance Coaching
This program aims to:
Overcome your limiting beliefs
Eliminate negative emotions
Help you transition from unclear goals to SMART goals aligned with your values
Prepare you to be the master creator of your future
During her work with you, Rosey will bring about lasting changes and continued growth & success in your life.
Melodic Energy Healing
Rosey combines colour and light with sound waves, music, tapping and Reiki energy work for a powerful and transformational process called Melodic Energy Healing.
A session starts by identifying the areas you want to clear or release. For instance, you want to release emotions or effects of trauma, reduce pain or physical blockages.
Hypnosis
Clinical hypnosis focuses on the unconscious mind where mental processes and behaviours are stored.
Rosey offers a 30-minute free session to discuss your goals and to see if you're fit for hypnosis.
She specialises in these areas:
Quitting smoking
Weight loss
Reducing stress
Increasing performance
Reducing and managing pain
Stopping addictive behaviours and habits
Reiki
As a complementary, safe, vibrational energy healing system, Reiki is painless, non-manipulative, non-invasive, and does not interfere with any medical treatments.
Rosey is also a qualified Reiki Palliative Care Practitioner who has worked with patients helping ease their anxiety, reduce effects of radiation or chemo, and improve sleep.
Her work also includes working with animals like dogs, cats, and horses.
Rosey helps clients examine their lives and unravel the negative emotions, beliefs, and thought processes that hold them back from embracing a positive and empowered life.
Send an enquiry or book your session with Rosey online.
Holistic Counselling
1hr 10min
When you work with me, the word Holistic in front of counsellor implies a focus on: 1. Conscious and Subconscious mind 2. Our physical body (where we hold and block emotions and energy and regulate our nervous system, endocrine system etc) 3. Our spirit o
Family Constellations - Ancestral healing
2hr
In Family Constellations therapy we look for the source of patterns that repeat within families. When you go to a Dr or Psychologist or many other types of therapists you are working on present day issues in your life. Not all presenting symptoms in a per
Qualifications
Bachelor Art - Visual Arts
Diploma Holistic Counselling ( Ahhca And Iict )
Master: Coach, Hypnotherapy, Nlp, Timeline Therapy ( R )
Family Constellations Facilitator
Reiki Master / Teacher - Traditional Usui Lineage
Diploma In Sound Healing
Certified Tibetan Sound Healer
---