Learn how your food, exercise, sleep & stress affects your health based on your glucose biomarkers.
Now available for non-diabetics.
Join the Vively waitlist now to get a 30% discount.
Join the waitlist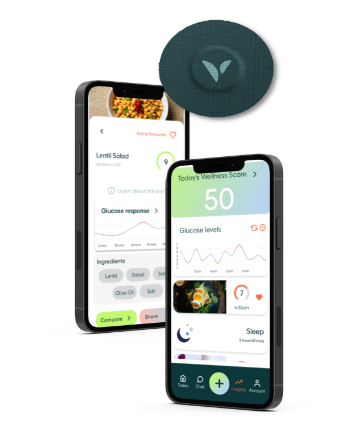 The Gaia House
Explore the colours of your well-being to become the best version of yourself. You'll be pulled to the colours you need during an Aura-Soma session, and you'll feel energised and at peace as a result. Schedule your appointment now to bring balance and harmony into your life!
The Gaia House
Focus areas
Face to face appointments
Aura-Soma colour
Aura-Soma
Astrology birth chart
Astrologer
Astrology
---
---
Maki ends up with only difficulties, tensions, and fears as she plays her life from the perspective of other people, worrying about their judgments and opinions. She hopes to uncover from the outside, with everyone aware of their genuine sentiments, remembering themselves, and receiving a message to begin their new life through her sessions.
Maki provides individualised sessions utilising astrology and aura soma to discover your goal, skill, and essence, as well as to communicate a message to help you extend your life as a protagonist.
Services Offered
Aura-Soma Sessions
These private sessions assist you in connecting with your inner soul and receiving a message from it via the position of the stars at the time of your birth and the bottle of Aura-Soma you were drawn to.
Your dreams become a reality when you let go of whatever is holding you back, accept your feelings and essence, and be aware of the universe's rhythm. If you don't change lanes on your own path after a personal session and only receive a message, nothing will change.
It's a good indicator that you've changed when anything or someone changes. This is because noticing something introduces you to a new version of yourself. The actions you take, the words you say, your facial expressions, your way of thinking influence how you see others.
Aura-Soma and Astrology Sessions
These sessions employ your astrological bar chart to explain your soul's essence, mission, and skill, depending on the message you get from your soul's existence and your bottle of aura-soma.
Astrology Bath Chart and Septagram Soul Journey Coaching
To live a successful and happy life, you must get a message from both the world and the soul's journey about your own nature, abilities, and problems.
The astrological bar chart can help you understand your essence, mission, and world concerns. While Septagram Soul Journey Coaching is the universe's plan for your soul's purpose, where you're heading, what message you need from the universe right now, and where to go for answers to crucial questions. This session will help you get to know more about yourself from both perspectives.
Crystal Classes and Workshops
Besides offering classes, workshops and personal sessions, Gaia House has an online store called Aquarius Creation that sells crystals, sacred geometry, good luck items, aroma products, artworks and eco-goods.
Testimonials from Previous Clients
"Absolutely love the workshops and events at the Gaia house!!
The owner is a lovely person and warm atmosphere. I have been learning a lot for my precious life!!" - Akiko Man
"Filled with peaceful and calm energy. It is a place where you get connected with people who you meant to be connected." - Mika Shojima
To learn more about services or to book an appointment, contact Maki today!
Qualifications
Three In One Kinesiology Level 1
Anatomy and Physiology 1b (Nature Care College)
Anatomy and Physiology 1a (Nature Care College)
Chakra Healing Teacher
Life Coach Diploma Acquisition
Sacred Geometry Teacher
Sacred Geometry Diploma Acquisition
Colour Therapist
Septagram Soul Journey Coaching®️ Developer
Moon Emotions Detox®️ (3 Months Program Developer)
Recreational Level 1
Life Coach
Crystal Healing Class Teacher
Numerology Teacher
Spiritual Life Coaching Diploma
Tarot Class Teacher
Astrology Teacher
Aura-Soma Colour-Care-System® Essentials Instructor
Aura-Soma® Colour-Care System Level 2 Teacher
ThetaHealer
Diploma In Positive Psychology
Reiki Teacher
---