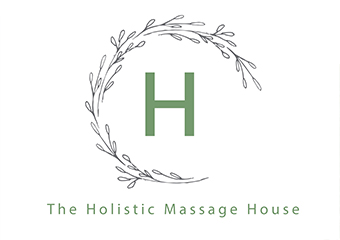 Clicking on the Send Me Details Now button opens an enquiry form where you can message Raynor Naturopathic Massage directly
Send Me Details Now
Are you tense? Do you have trouble sleeping? Do you have brain fog? Are you clenching your jaw? Feeling stressed?   We all hold residual tension in our bodies for various reasons, whether it is our daily activities, working on your career, school/ university assignments and exams, the kids are driving you up the wall or your gym workouts are taking its toll.   At the Holistic Massage House we strive to tailor each massage to suit each and every one of you. Be gone residual tension, its time to go! Call us today on 0403 534 973!
Raynor Naturopathic Massage
Focus areas
Neck tension
Posture
Relaxation
Holistic massage
Wellness
Circulation
---
---
My Practice
The Holistic Massage House provides a range of modalities of massage, including the Raynor Naturopathic Massage technique. Every massage provided at the Holistic Massage House is tailored to suit the clients needs.
Mira became a Raynor Naturopathic Massage Therapist as she was sick of receiving "feel good" temporary relief massage, with no long term and effective, noticeable results. Raynor Naturpathic Massage can help every individual. We all carry stress to varying degrees. Stress is stored in the muscles and is known as tension. It can be held in tension for a few days or for many years. In some cases, it can be held in response to a traumatic event and or an injury or maybe simply collected over time though everyday activity. As months and years pass, we grow accustomed to this tense 'state', along with the depletion in energy, moods and other negative side effects attached to this tension. We either convince ourselves this tense 'state' is normal or are simply unaware of its presence and the length we have felt like this.
Raynor Naturopathic Massage is one of the most complete and systematic forms of massage to remove all residual tension from the body.
Banish tension today at The Holistic Massage House.
---
Benefits of Your Service
Raynor Naturopathic Massage is a holistic system of bodywork developed by Naturopath Brandon Raynor. Its origins are in Ayurvedic Massage, Chinese Medicine, Thai Massage, Reflexology, Shiatsu and yoga breath work. There is a special emphasis on the Eastern medical theory that the physical body is a gross manifestation of a subtle body composed of a life force (chi or prana), emotions and other subtle energies, and that are each related and have an effect on each other. Physical or emotional stressors can lead to a blockage or disruption in the flow of chi or prana can cause bones to shift out of place or create tension in the body.
Most tension exists along bands in the body that are composed of muscles, tendons, ligaments and other body tissues. Underlying these physical manifestations of the bands are subtle energy systems similar to Meridians in Chinese Medicine, Sen lines in Thai Massage, or Nadis in Ayurvedic Massage. Knowledge and techniques gleaned from these ancient modalities were then integrated and evolved to form the Raynor Band Theory along with its unique set of techniques, adjustments, stretches and rhythm. While Raynor Naturopathic Massage Bands may overlap with some of these, the distinguishing feature of Raynor Bands is they can be physically traced and often seen within the body.
The primary goal of Raynor Naturopathic Massage is to relieve a person of residual tension, muscle tightness in an area of the body when the body is at rest, and return the body to its natural state of relaxation. The word "relax" literally means to bring back to a state of looseness. "Re" means to bring back to and "lax" means loose, whereby Raynor Naturopathic Massage is actually a form of deep relaxation massage. In addition, we believe that massage should not be performed in a routine manner, as each client has their own specific treatment needs.
This is why the development of one's sense of touch and intuition is equally important in Raynor Naturopathic Massage in order to properly diagnose and treat a client. It also concentrates on parts of the body that are often neglected by traditional massage therapists, such as the abdomen, sacrum, hips, feet, hands and head. These areas tend to hold a lot of stagnation and blockage of the life force and freeing them up will generally have a great benefit not just to the areas concerned but to the whole being.
---
Excavation Process
Typically, the amount of massage required for most people to remove all tension ranges from ten hours (reasonable tension accumulated) to twenty hours (more severe tension typically accumulate over a long period). Up to thirty hours may be necessary for severe tension due to a history of injuries or trauma or simply accumulated over a long period of time. This is the 'excavation process'. On each subsequent visit, layers of tension are removed, therefore the 'resistance to pressure' or 'pain' is lesser each time.
Once the excavation process is complete, treatments can be sporadic in order to maintain to contact current state of the body and avoid the accumulation of any new tension.
Complete removal of tension from the body through Raynor Naturopathic Massage can be transformational. Results can be:
Higher energy/vitality and improved energy flow

Improved moods more expressive and upbeat; easier self expression through a body which is totally freed up

Psychological release

Heightened thought processes

Improved circulation

Improved flexibility and mobility

Easier and calmer breathing

Improved fitness/ physical performance through muscles that work freely

Faster muscle recovery from physical activity allowing faster physical progress insports/exercise

Improved posture
---
Testimonials
"Thanks again Mira! I can't believe how calm yet energised I have felt since my treatment. I have a clear head and noticed that a lot of my niggling pains have subsided. I have also noticed detoxification effects for the last 4 days since my treatment. I wasn't sure what to expect during and after the treatment and appreciate you guiding me through and also putting my needs and comfort first - this was particularly good when I was experiencing strong feelings throughout my treatment. I have had my fair share of massage and wellness treatments, but this has been one of my favourite experiences and I would not hesitate to recommend you." - Holly
"Mira is brilliant! I have been troubled by shoulder, back and neck tension problems for years and after meeting Mira for the first time she got right to the root of the problems and worked wonders with deep massage. After the first session with Mira, my lower back and knee pain disappeared and sensation has returned in two fingers that have been numb since heart surgery in 2014, and I've had the best sleep in years. I cannot recommend Mira highly enough." - Mick
"Having attended many different massage techniques around the world, I can honestly say that you won't get a better massage or results. Mira is an absolute genius! Her knowledge and skills are phenomenal, and I always feel totally transformed after just one hour. Mira is so personable and professional that she makes you feel completely at ease. She is clearly very passionate about her work and she takes great care to mindfully diagnose and address any problem areas, offering very helpful (and interesting) guidance and advice throughout. Mira has world class expertise and I can't recommend her highly enough. Suffice to say; I wouldn't consider going for massage anywhere else." - Stacey
---
Fee Structure
Prices for Raynor Naturopathic Massage
Initial consult (up to 1.5hrs) - $120
30 mins - $70
1 hour - $100
Head, face and neck - $60 (incl face/ear reflexology)
---
---