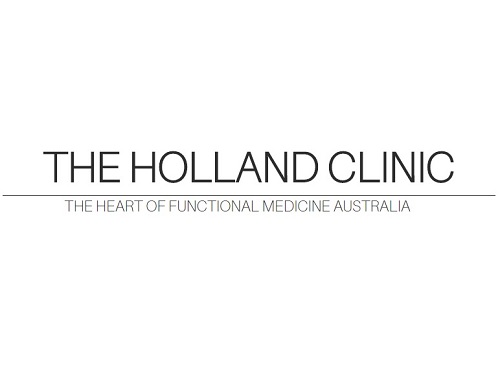 The Holland Clinic
Learn the benefits of our innovative services and the focus of our clinic
The Holland Clinic
Servicing area
Brunswick VIC
---
Focus areas
Functional medicine
Vitality
Weight management
Postpartum
Conception
Wellness
---
---
What is the focus of our clinic?
Dr Holland leads the Holland Clinic, not only relying on her own experience but also partnering with other health practitioners from a huge number of areas to guarantee that patient-centred treatment is at its highest level. The Holland Clinic has been exceptional in making a difference in helping patients in the following areas:
Gynecology/Obstetrics
Fertility
Prenatal care
Postpartum care
Gut Health
Constipation
Irritable Bowel Syndrome
Gastrointestinal Complaints
Mental Health/Mood Disorders
Anxiety
Depression
Insomnia/Sleep Disturbances
Stress/Exhaustion
Women's Health
Balancing Female Hormones
Menstruation or Menopause
Weight Loss Management
The Holland Clinic is committed to encouraging the well-being of patients at all stages of their lives and is committed to providing the highest quality support, care and education. Our patients are empowered to take control of their own health.
For interstate and overseas patients, the Holland Clinic runs in-clinic programs as well as telephone consultations and skype.
Holland Clinic Programs
Dr Holland oversees and coordinates all of the Holland Clinic programs and incorporates discussion sessions at key stages all through the programs, to guarantee patients are supported and their wellbeing needs are being met.
Reset Program
4 weekly sessions/4 weekly herbal formulas
Patients should be at a stage when completing the Vitality program where they can organise their health and wellness needs. It can be adjusted if they have new problems that they want to work through. The Reset program was planned to supply patients through four weekly sessions with a quick top-up of support and a comprehensive follow-up.
Treatment Program
12 weekly sessions/12 weekly herbal formulas
A treatment program is where all our patients start their wellness journey and give patients with custom-made plans through a weekly basis, helping us to first diagnose and intensively manage patients' issues.
Vitality Program
6 monthly sessions/6 monthly herbal formulas
Patients can move on to a Vitality program once the Wellness program is complete. This program gives patients the required skills and knowledge to maintain their wellbeing over longer periods of time, assisted by regular sessions.
Wellness Program
6 fortnightly sessions/6 fortnightly herbal formulas
Patients will hopefully graduate from a wellness program after completing the treatment program. Through fortnightly workshops, the Wellness program takes patients to the next level of their wellness journey, allowing them to require more prominent control over their wellbeing. This tailored program gives us the capacity to monitor and alter support to patients as their health needs continue to develop.
Each program gives a supplementation prescription benefit with a series of reviews to ensure that any prescribed medication is personalised to individual needs.
Each session of the treatment program runs for about 45 minutes (allow one hour).
Book now to discuss our tailored programs to meet your needs!
---