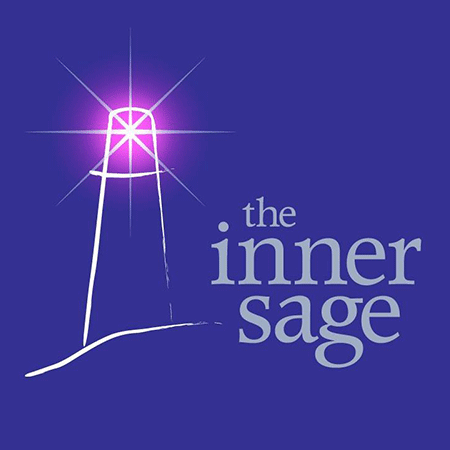 The Inner Sage Australia
Want to find out my availability, pricing or opening hours? Click on Send Me Details Now to get started.
Send Me Details Now
Clicking on the Send Me Details Now button opens an enquiry form where you can message Lisa Westerlaken directly
If you are stuck, feeling lost, doubting yourself or stressed and overwhelmed then Reiki is a modality that can assist you.  Sessions are ideally held face to face at our Randwick, Sydney location, although we can provide for distant healing.
Reiki
Servicing area
Randwick & Sydney Eastern Suburbs NSW
---
Focus areas
Mind-body medicine
Self-development
Limiting beliefs
Burnout
Anxiety
Emotional wellbeing
---
---
What is REIKI?
Reiki is an ancient Japanese technique for stress reduction and relaxation the aim of which is to promotes healing. Its aim is to enhance and harmonise your innate healing and recovery process. Subtly rejuvenating and aligning your bioenergy to reinstate energy, balance, harmony and stability.
The word Reiki is created from two Japanese words, "Rei" meaning universal, spiritual knowledge and "Ki" meaning life force, energy. Essentially it is the giving of universal life force energy, connecting the individual's energy system with the universal "Ki" (energy force).
It is one of the beliefs of Reiki this life force that energises and nourishes the body. That this energy is vital to our wellbeing and when imbalanced or blocked that it will impact on our health. . If your "life force energy" is low, so too is your resilience levels. Thus making you more susceptible to stress, illness and negativity.
Whilst the practitioner is a channel for the energy source, they are not the source itself. Reiki is administered by "laying on hands" by a practitioners whose energy and hands have been attune to channel the Reiki life force. Reiki and energy healing is similar to massage, yet whereas massage manipulates the body with physical pressure, Reiki "massages" the body with energy .
Using this universal energy a practitioner will work on your subtle energy fields to address the causal issues rather than the symptoms. The intensity of the energy received for healing is dependant on the individual receiving it. When we are stressed, tired, emotional, ill or in pain, our energy levels decrease and are put out of balance, which may transfer to our physical body. Energy Healing / Reiki helps restore these energy levels as well as help us release those things we no longer need. It can also assist in manifesting our goals & purpose.
Treatment can differ for the individual, yet many describe it like a sense of radiance flowing through and around them. Feeling a sense of release, lightness and peace. Reiki treats the whole person including the physical, mental, emotional and spiritual aspects.
Energy Healing has been known to alleviate pain, release stress and assist with general well-being. The success of the treatment is dependant on the openness and acceptance of the individual.
Reiki and/or Energy Healing is not a substitute for medical advice, and can be used in conjunction to assist the healing process. The success of the session is not only dependant on our ability yet also your willingness to be open and allow the energy to flow to you.
Our healing sessions are conducted in a one on one session, with the individual fully clothed. As our healer is also a psychic medium the sessions are individually tailored and may incorporate other tools to achieve the client's goal.
Benefits of Reiki / Energy Healing
There is no one "type" of person who uses an energy healing practitioner. Reiki and Energy healing traditionally assists people by:
Reducing stress, tiredness and fatigue
Balances chakras / energy centres
Increases mental clarity
Clears and boosts the meridian energy flows
Increases motivation and vitality
Activates the bodies natural healing abilities
Aids with restful sleep
Assists the body to cleanse toxins
Boosts the immune system
Removing blockages and facilities direction
You will receive at least 45 minutes of Reiki healing, although we ask you to schedule for an hour as it is likely we will run past the allocated time (which is included in the cost). Our sessions may also include guidance & messages.
Women's Health
Children's Health
Energy Healing
Reiki
Life Coaching
Life Coaching Online
Neuro Linguistic Programming (NLP)
Energy Healing
Reiki
Kinesiology
Kinesiology Online
Kinesiology
Kinesiology Online
Energy Healing
Reiki
1.5hrs is typically for an initial session or for those who prefer to download before their balance and alignment.
Kinesiology - Follow up
1hr
Women's Health
Children's Health
Life Coaching
Kinesiology
Kinesiology Online
Energy Healing
The 1hr session is for those who want to follow up and build upon their initial session.
Qualifications
Diploma Of Aromatherapy
Diploma Of Pkp Kinesiology
Neuro Energetic Kinesiology
Kinergetics
Professional Membership
Australian Kinesiology Association
IICT - International Institute For Complementary Therapists
---