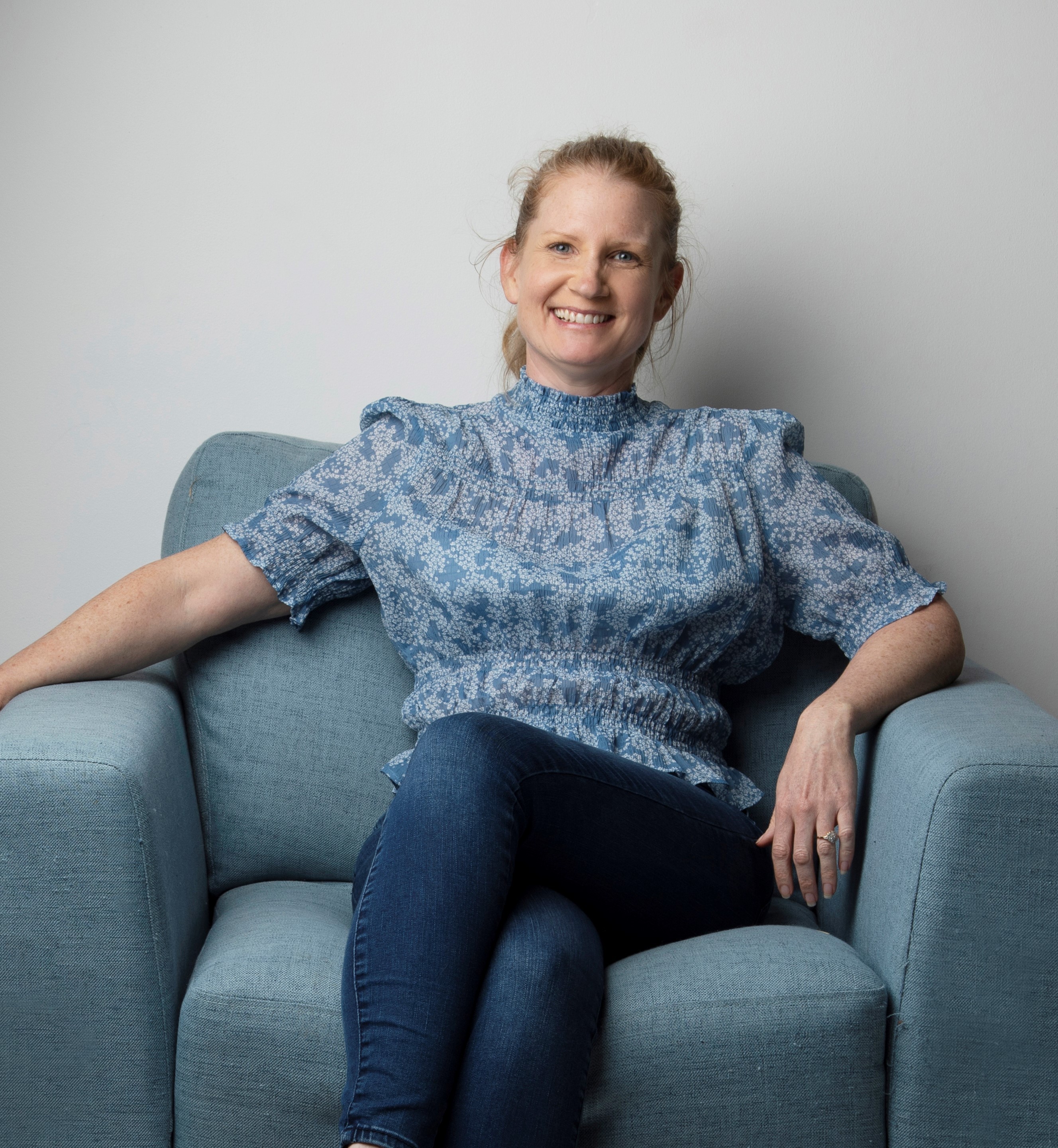 The Inspiration Couch
Want to find out my availability, pricing or opening hours? Click on Send Me Details Now to get started.
Send Me Details Now
Clicking on the Send Me Details Now button opens an enquiry form where you can message The Inspiration Couch directly
A warm welcome from Nicki McCosker-Dell, to The Inspiration Couch!
The Inspiration Couch
Focus areas
Business
Mentoring
Love
Grief
Parenting
Business blocks
---
About Nicki
Hello I'm Nicki McCosker-Dell. Thank you for visiting my page. I specialise in Mentoring and Counselling using powerful tools such as Kinesiology, Neuro-Linguistic Programming and many others. I work with business owners, parents, teens, and anyone that wants to follow their heart and overcome their challenges along the way. I help my clients get to the root of the challenges they are facing, or the dreams they are wanting to make reality, and together we create practical positive solutions for moving forward.
I have a substantial toolkit, and love to assist my clients who are blocked in letting go of stress, grief, trauma, unhelpful belief systems and unhelpful habits, so that they can better live the life they truly want to live.
I am based in Brisbane, living with my beautiful family including my husband and my son. I am currently only providing on-line sessions, but will soon open a beautiful new clinic space.
I have over 6 years experience as a Mentor, Counsellor and Course Facilitator, and prior to that 10 years experience providing highly specialised support for my local community as an Emergency Medical Dispatcher and Peer Supporter working for the Queensland Ambulance Service.
I have many years experience facing and embracing the unique challenges of being a mother, woman, wife, business owner and humble human being. It is my passion to support others with their journey with this.
Nicki can help with issues such as;
issues with intimacy
realising any goal or dream
discovering & living your unique life's purpose
anxiety or depression
self-harm
relationship issues
parenting troubles or overwhelm
new or experienced business owners seeking support, positive solutions or guidance with their unique business goals
losing weight
grief, traumatic grief
feeling blocked from your goal or dream
all that you need to feel more resilient in the face of life's challenges
the unique challenges of growing through the teenage years
trauma
feeling blocked with self-care
difficulty in the process of accepting, surrendering or forgiving that which you know will ultimately benefit you
spiritual awakening
and much more
Special Discount For New Clients
For a limited time all new clients will receive will receive a $50 discount off their first session fee.
To find out more about me or my services, or make a booking, please have a look at my website. I look forward to working with you, as this work is living my life purpose and living my dream!
Client Testimonials
" I have been working with Nicki for a few months now in the Kinesiology space. I know we still have a lot to work on, but I already feel so much calmer, better. Nicki is honestly such a beautiful human. She radiates serenity and kindness, even over Zoom sessions, and she is extremely easy to talk to, to confide in. I know I will be a much improved person after working with Nicki and I am really going to enjoy the jouney getting there "
J.T. Murrumba Downs, Brisbane
" Where to start?! I am heading into my third session with Nicki and I honestly can't wait to keep working on myself with her amazing guidance. Nicki is warm and professional. She balances empathy and healing while managing to listen intently and really assist with prioritising what the body is saying. I am thoroughly enjoying this journey and I trust Nicki to help me to discover and overcome any hurdles I face, in order to live the life I desire and aspire to lead. She helps me feel truly present in moments, both big and small. She is mindful that this can trigger an emotional outpouring - most times involutarily and is patient throughout the process. I encourage anyone toying with the idea of Kinesiology to contact Nicki and see what it's all about. You won't regret it! " A.C. Brisbane CBD.
Business Mentoring
1hr 30min
Kinesiology
Touch for Health
Neuro Linguistic Programming (NLP)
Business Mentoring can help you if you are a new or experienced business owner that is needing comforting support and solutions during difficult times, or wanting to clear the way for success with certain business goals. Or perhaps you want to assess the
Parent Mentoring
1hr 30min
Kinesiology
Touch for Health
Neuro Linguistic Programming (NLP)
Neuro Linguistic Programming (NLP) Online
Kinesiology Online
Parent Mentoring will provide support and increased clarity as you face the many challenges of being a parent, or if you find yourself in any parenting-type role. Together we can look deeply into difficult behaviours of your child or teen, and help you c
Qualifications
Nlp Practitioner
Diploma Of Counselling
Foundational Kinesiology
Touch For Health Level 4
Masters In Suicide Prevention
---