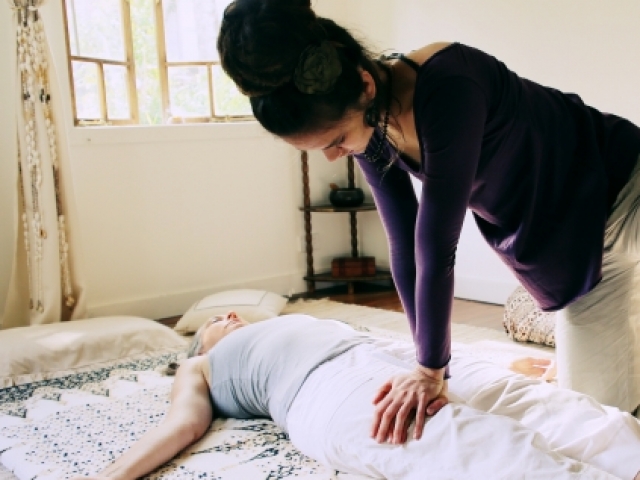 The Kindness Studio
A fluid dance that enables deep relaxation and restoration of the physical and energetic body.
Zenthai Shiatsu - Remedial Bodywork
Focus areas
Headaches
Pain relief
Lifestyle
Nervous system
Stress management
Circulation
---
---
What is ZenThai Shiatsu?
ZenThai Shiatsu is a unique form of therapeutic bodywork that combines modern medicine with traditional eastern therapies. The result is an integrative flow of gentle gestures that bring the freedom of movement to the energetic and structural body. This totally holistically form of massage is conducted fully clothed, and on the ground where you are fully supported by the earth. The therapy sessions are designed to engage the entire body (energetic, physical and emotional), and are designed to meet the unique requirements of the individual. ZenThai Shiatsu is incredibly flexible and it suitable for everyone – any age, any body type and any lifestyle.
ZenThai Shiatsu is an amazing synergy of:
Zen Shiatsu – Traditional Chinese Medicine; acupuncture without the use of needles (includes moxibustion, cupping and food advice/lifestyle)
Remedial Massage and Osteopathic Techniques – Includes joint mobilization, fascia unwinding and connective tissue patterns
Traditional Thai Massage – Releases energetic blockages and muscular tension
The common areas of focus for ZenThai Shiatsu sessions include:
Lower, middle and upper back problems
Neck and shoulder tension
Hip problems and sciatic pain
General tightness/soreness in the body
Blood and lymphatic circulation
Emotional and energetic imbalances
Stress, anxiety and depression
---
For more information, click here.
---