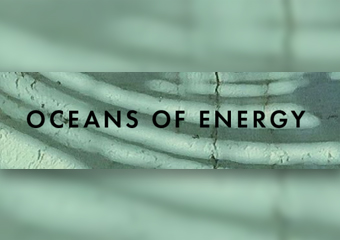 Oceans of Energy
Author Biographer Story Healer & Speaker Yoga Practitioner Speech Pathologist "speaking writing moving – truths stories voices".
Oceans of Energy
Focus areas
Love
Adults
Posture
Labour
Mentoring
Relaxation
---
---
BIO
Valerie Albrecht has brought together her professional qualifications, skills and experience in writing, public speaking, speech pathology, yoga and natural therapies to the work of biography, story writing and story telling. She is passionate about offering a voice for those aspiring to tell and write their stories and also about promoting and educating toward inclusion of all health care philosophies in health care.
Valerie has a Bachelor of Speech Pathology and has worked for over 40 years for optimal communication and quality of life across demographics with those from birth to end of life. Her aspirations for holistic health care lead her to study yoga teaching, yoga birthing, massage, reiki and hypno-therapy. ln her role as Yoga and Massage Educator for North Coast Area Health, New South Wales Australia, between 2002-2007, Valerie introduced Yoga Birthing and Natural Therapies in maternity hospitals and conducted Birth Retreats for women and their partners in many locations on the east coast of Australia.
She has taught yoga in Portugal, India and America, worked with obstetricians in rural Rajestan India, and trained pre-natal yoga teachers in India. Valerie presented for Birth India at their 2008 international conference for Indian Caesarian Awareness Week. This work was incorporated in her first book Search for Mother, released Feb 2010 Inkwell Productions Arizona.
Valerie continues to teach writing through her course "From A Dream to a Book and also Yoga in many locations in Canberra where she currently resides.
2018 – From A Dream to A Book Writing is available each Tuesday at the Belconnen Arts Centre and will also be at the Art Not Apart Festival in March and the Canberra Heritage Festival in April. Yoga classes – senior, seated and wheelchair yoga – continue at Aged Care Facilities in Canberra. Valerie is also Speech Pathology Clinical Supervisor at Horizon Therapy Services Canberra. This year also sees Valerie embarking on her PhD: Ways of Looking at time and well-being in an Aboriginal Community.
2017 – Valerie will be teaching Yoga at Mura Pathway to Wellness, various Canberra Aged Care Facilities and the Australian Institute Aboriginal Torres Strait Islander Studies. Her writing course From A Dream to A Book will be on the curriculum at Canberra University Lakenite Evening College, Story Healing sessions will continue through Canberra RSL Facilities and she is facilitating and mentoring the life stories of many inspiring people. Most excitingly, The Story Behind the Story, her third book will be launched in the UK and Australia in January and in the US in July.
2016 – University West Australia Centre for Rural Health expanded into the Pilbara and offered Valerie the position of Pilbara Development Officer – sourcing, developing and establishing student placements and research opportunities in the Pilbara to be delivered from a new clinic in Karratha. As well more remarkable traditional healers spoke in "One Voice Medicine" bringing the book to close. Valerie also works with ANTaR a NFP for Rights, justice and recognition of Australia's First Peoples.
2015 – 2014 – Valerie's speech pathology work and writing for "One Voice Medicine" took her to Broken Hill NSW, the Pilbara WA, Maroochydore QLD and to Guatemala Central America from where she also worked with an Ohio based NFP: Free Smile, in the repair of cleft lips and palates with children and adults from Highland traditional villages; to a project with the Poche Center of Indigenous Health in Dubbo NSW; to Roma and Mitchell with Queensland Health and to Geraldton West Australia where she worked as an Academic Clinical Speech Pathology Supervisor for West Australia University Centre for Rural Health.
2013 – Saw Valerie living and writing in the American North West – a biography "The Story Behind The Story" – which tells the life and medicine of a Navajo Medicine Man who is a paraplegic. It is to be published by Austin McCauley UK in 2017 .This lead to her current project "One Voice medicine" conversations with Traditional Aboriginal Healers.
2012 – Saw her at the Australian College of Midwifery Conference Melbourne, Coffs Health Campus, the Bellingen Writers Festival and then in August, her Honored Birth Natural Therapies course was at Southern Cross University Tweed Campus, and in September at the QLD ACM Conference Gold Coast. Honored Birth was also at Macksville Hospital Parent Education Classes.
2011 – Saw her presenting and teaching in Seattle at Washington University at the Birth Support Conference, the Bio-Ethics and Humanities Faculty, Bastyr Midwifery College, in San Antonio Texas at the American College of Nursing and Midwifery Conference, at Portland Oregon at the American Natural Medicine College and in Sydney at the International Natural Therapies Summit.
---
SERVICES
Hatha Yoga​
Meaning union, Hatha Yoga is a holistic system for harmonizing all the aspects of ourselves – the physical body, the emotional body, the mental body and the spiritual body. Yoga was developed thousands of years ago in the north of India. Originally 84 postures were assumed resembling all living species in the universe and encompassing the full potential of human movement. In yoga the spine is the axis of the human universe: the skeleto-muscular system, the organs, the circulation, the respiratory and nervous systems. Yoga postures or asanas exercise all these body systems, brings us awareness of the breath, enables us conscious access to our life force energy, includes balance, breathing and relaxation. Class is one hour.
Contact for classes.
Yoga for Senior, Remedial and Wheelchair Yoga​
Tailored to individual health needs: increasing physical strength & flexibility, boosting energy and well- being, assisting in pain management, balance, heart, blood pressure, fluid retention skeleto-muscular, glandular, circulation, lymphatic, and nervous system concerns and offering mental & emotional calm. Sessions are specific to abilities, conditions and pace.
Current research suggests that a carefully adapted set of yoga poses may reduce low-back pain and improve function in the above conditions. Studies also suggest that practicing yoga (as well as other forms of regular exercise) improve quality of life; reduce stress; lower heart rate and blood pressure; help relieve anxiety, depression, and insomnia; and improve overall physical fitness, strength, and flexibility.
In general, older adults have less joint range of motion, less strength and poorer balance than younger men and women. Seniors generally have more limiting musculoskeletal conditions, such as osteoarthritis and low back conditions that require yoga sessions to be designed and aimed to strengthen all major muscle groups, open the body to improve functioning of the organs and improve balance- seated or standing – all whilst maximizing safety and enjoyment.
A seated or standing yoga class for seniors involves a set of opening postures and movements (akin to a "warm up"), a middle sequence of arm, leg and torso movements and positions with breathing practice, a closing sequence (similar to a cool down) followed by seated breathing and relaxation.
Available: individual and small groups (8) general or organized to medical concerns.
Classes:
Jindalee Aged Care Canberra Mondays 11 a.m.
Kangara Waters Aged Care Canberra Wednesdays 9.00 a.m.
Yarralumla Fridays 9.30 a.m.
Honoured Birth Yoga
Yoga brings harmony into the physical, mental, emotional & spiritual bodies. An expectant mother practising yoga invites this harmony for herself and her baby enhancing the mother-baby bond – the baby feels more secure and the mother grows in confidence as her innate capabilities increase.
The stretches and postures in pre-natal yoga cultivate flexibility physically and mentally. Physically, specifically in the muscle groups which are most needed during pregnancy and delivery; mentally allowing you to "go in harmony" with this beautiful time of growing a baby and later to allow you to "flow" with your labour and birth. Yoga at this time is also an opportunity for you to take responsibility for your health and your baby's health during pregnancy and afterwards. Physically, the focus in the postures are: the feet, as being our point of contact with the ground they have considerable responsibility for our balance. Our centre of balance changes as our baby grows so we need to be in tune with our feet. The feet also need to be strong to support our body weight which increases during pregnancy. The pelvic floor, the back and hips also need to be at peak muscle tone and strength during pregnancy. Awareness and control of the power of the breath is an integral part of pregnancy and birthing yoga. The more we consciously breath, the more we can relax; and the more we can relax the more we are able to work with our body's natural movements during birthing. Relaxation and visualization are powerful tools used in Honoured Birth. They can aid linking with your baby, increase your confidence to follow your natural birthing instincts thereby helping you to create the birth experience you would like.
Classes:
Classes, Individual Sessions, Retreats, Workshops Expos
M: 0406052339
---
Story Healing
is a creative therapeutic process which invites all our moments – from supurb to wretched – to be spoken, listened to, acknowledged, journaled, dumped, recorded, reviewed, reminisced, listed, dialogued, prosed, poetried, fictionalized, historicized as a legacy and to bring connection to self, family & community.
The intrinsic knowledge of story, has always been core to Aboriginal peoples' healing and medicine. More recently research -has documented the healing power and outcomes – from neurophysiological to spiritual – of story telling and writing.
Story Healing For Individuals
•Who desire to tell, be heard and listened, story healing bestows voice and comfort through hearing that we are not alone.
•For those with medical labels, such as asthma, arthritis, immune, heart, terminal, cancer and life threatening conditions, pain, disability, trauma and depression, story healing builds a bridge into community
•For those who are experiencing stress associated with health and life challenges, a curative process results
•And for families and carers, story healing is a means to share, to more fully know their loved one, to empathize and celebrate together
Story Healing For Communities, Organizations, Workplaces and Practitioners
•Story healing offers knowledge gifts which unify, empower and enable
best practice and support
•Gives evidence based skills for how to help people find and tell their story
The Story Healing Process is
•Strengths and asset based
•Utilizes enablers-tangible and intangible
•Questions appreciatively
•Includes therapeutic, generative and intentional story seeking
---
For all enquiries contact us today!
---