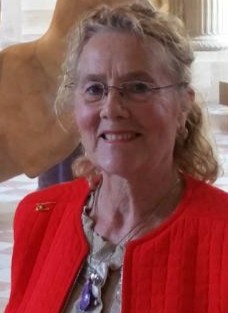 Member since 2011
essentialhypnotherapy.com.au
Tatiana Perera
Servicing area: Bellevue, New South Wales
Focus area:
Hypnotherapy
Resource therapy
Regression therapy
...
What changes are you ready to make and where would you like to start ?
Tatiana+61417378018
HYPNOTHERAPY - Life Coaching, Regression Therapy, Releasing Past Patterns, Coma Awakening, Healing
Are you Living the life you Deserve?

At our very core we are all beings of energy, which means that our thoughts and emotions are deeply intertwined and have a profound effect our physical and spiritual well being...

I invite people to discover and receive the guidance that is most needed in the present moment, and provide the tools and inspirations that attract the best possible choices for personal growth.

I bring years of training and experience in clinical hypnotherapy, resource therapy, energy healing and intuitive coaching to help people restore a sense of vitality, growth, harmony, purpose, hope, inner strength and peace in their lives.



---

Spiritual Counseling

Here in this course you can discover the depth of your creative nature and the multifaceted person that you are. You will learn how to connect to your higher self and access your gifts, inner peace and harmony. One on one sessions are also available with this training.
Learn to see your Auric Field
Astral Projection
Paranormal Missing time
Your

Shadow Self

Pre- Death Experiences
Dreams Interpretation
Your Life lessons and your Blueprint

Meditation and Channelling
---

Life Coaching Hypnotherapy and Healing
Additional - Sex Therapy - http://tatianalifestar.com/

Session 1 (language)
Identifying your present situation, establishing where you want to go and what you want to achieve. Identifying your energy and emotional blockages that are limiting you. Setting in place awareness to your own sabotaging
strategies. Creating a foundation that we will be working from.

Session 2 (to do, to be)
Identifying your goals, dreams visions and setting up compelling goals for your future. Short and long term goals using powerful strategies to making this work.

Session 3 (cancel & minimize)
Break thru your patterns, your habits, and your belief systems that are holding you back and how to keep track of these.

Session 4 (journey)
Healing the past and releasing your emotional blockages; this session explores, releases and heals your past debilitating patterns that have sabotaged your life.

Session 5 (physical cellular memory)
Discover how to meet your needs, and how to sustain your energy levels and maintain health. Or releasing physical limitations session.

Session 6 (Associations)
Special meditation techniques that release stress anxiety high blood pressure, or panic attacks. Also curing migraine, curing insomnia or addictive behaviors and maintaining your energy.

Session 7 (Higher Self Connections)
Uncovering your life's mission projecting and drawing up your plan for your new life.
---

Regression Therapy www.pastliferegressionclinic.com.au

Rediscovering the past makes sense of current issues. Regression therapy enables the individual to move through and release physical and emotional blockages and more to wholeness and integration.

The aim of regression therapy is to work and connect you back to your original state of JOY and GLADNESS and re connect with your natural state of ALIVENESS, ENTUSIASM and VITALITY.

You will discover
Where your Blockages Originated
Where your Present Attitudes came from
Why you are leading the life you are at this time
The origins of the roles in your life today
Where Irrational Fears, Phobias and Anxiety are from

Regression opens up a gateway between your Conscious and Unconscious Mind and leaves the individual feeling relieved with a sense of inner fulfillment and connectedness. You achieve a deeper peace and understanding within yourself as a result.



---

Tarot and Intuitive Readings : https://numerologyaustrali.wixsite.com/numerologyaustralia

Its important for you to decide which questions you wish to address. You can ask any questions about yourself or your loved one. Best to have a list of question on hand for your easy access.

For your reading I also use my counseling skills and life coaching training from the past 30 years to assist you. In this session we address whatever is in your present circumstances so you can get specific answers to why certain things in your life are holding you back and how to focus on steps to begin making changes in your life and go forward.

Because a lot of our issues can be traced to our daily behavior patterns that have their origins in our childhood they become our emotional blockages. Childhood conditioning can hinder our relationships and decisions in life, creating guilt, fears and stress, which are usually suppressed.

What this means about your reading is; you will get insights and information about your issues, and you also get the guidance how to overcome them.

I use Numerology, which is an excellent tool to give me quick access to who you are and what your issues are. So have your birth dates and any other persons birth date ready at hand, if you want me to see your compatibility with this person, be it business or personal relationships.

I use Tarot to give you an accurate prediction of the overall situation you are in that is coming from the past, how you might be holding onto it and what the forecast ahead is as a result.
Qualification details
Clinical Hypnotherapy AHA ( Sydney University 2018 )
Resource Therapy ( Dr. Gordon Emmerson 2019 )
Essential Life Skills ( Wellness Coaching 2001 )
Published Author "Longer Lasting Mastery" 2016
Journey Course ( Brandon Bays 2003 )
Numerology and Healing ( Clairvoyant Rev John C. King 1980 -1990 )
---
Service categories
This practitioner provides online consults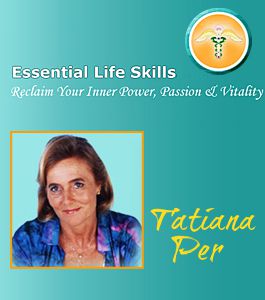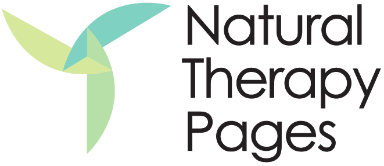 essentialhypnotherapy.com.au