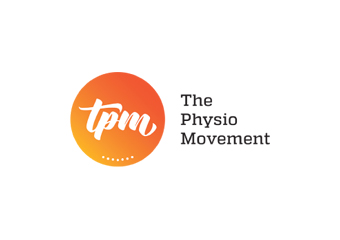 The Physio Movement
Welcome to Townsville's holistic allied health clinic helping you achieve the best possible outcomes in health, fitness and lifestyle.
The Physio Movement
Focus areas
Rehabilitation
Holistic health
Movement
Coaching
Vision
Running injuries
---
---
Welcome to Physiotherapy at the Physio Movement
We are a clinic of professional like-minded Physiotherapists and medical experts who take a 'hands on' and 'evidence based' approach.
Physiotherapy at TPM is designed to help solve your health injuries and problems, allowing you to achieving your goals. Our clients have access to an abundance of services under the one roof including Physiotherapy, Chiropractic, Exercise Physiology, Headache Clinic, Spinal Clinic, Running Clinic a private rehabilitation Gym, and much more. Being a Physiotherapist and clinician at The Physio Movement means being part of a vibrant team, and a great culture who work together to get you, your desired outcomes.
Our vision is to deliver a holistic approach to Physiotherapy Townsville – allowing you to live a longer and pain free life
The Physio Movement's philosophy was to move away from outdated Physiotherapy models and create a modern Physiotherapy Townsville clinic. TPM Physiotherapy has established a Sports Injury clinic with the goal of lifelong results and improved patient care under the banner of 'healthy body, healthy mind, healthy life'.
Delivering Physiotherapy Townsville, we always pride ourselves on patient interaction and incorporate modern day Physiotherapy and Chiropractic technology into our treatment's so we can achieve the best possible outcomes. Services provided at The Physio Movement include Physiotherapy, Chiropractic, Exercise Physiology, Podiatry, Headache specialists, Pilates, and TPM Happy Runners. Our vibrant Physiotherapy clinic offers the complete holistic approach as a result, helping you to reach optimal health.
At The Physio Movement Townsville we are dedicated to providing innovative and holistic solutions to your problems that actually work. Every session and recommendation is tailored to suit the individual, because we know two bodies are never the same.
Being a clinician at The Physio Movement means being part of a team and a vibrant culture who works together consequently allowing our clients to receive the greatest results possible. We pride ourselves on precise communication to all relevant parties including patients, referring specialists, referring doctors, GP's, health professionals, family members, carers, sporting coaches and other invested in our clients rehabilitation, because this is an integral part of recovery and rehabilitation.
About Shane
Shane is the Senior Physiotherapist at The Physio Movement and has spent years studying to help him develop skills in Physiotherapy and knowledge in a wide range of areas. With formal qualifications in Education, Project Management, Sports Coaching, Food Coaching and Physiotherapy, Shane believes the day you stop learning is the day you stop living. In the physio world Shane has had a career with great variety, whether is was travelling abroad with olympic sporting teams, working with world class surfers on the Gold Coast, spending winters with Olympic and elite skiers & snowboarders in Canada or working on 30 billion dollar oil and gas projects.
Shane's specialties include sports injury management, treatment of running injuries, biomechanical analysis, postural and work related disorders, Injury pre-habilitation & screenings, the role of health & nutrition in chronic disorders & injury management and improving holistic health for individuals, families and the community.
Away from physiotherapy, Shane loves spending time with his wife Belinda, son Kalani and daughter Mia. Shane is a keen athlete; participating in everything he can, which includes running, basketball, surfing, snowboarding, gym and anything fitness. A keen traveller of over 80 countries, Shane has a passion for different cultures (South America – the favourite), foods (Indian and Thai – yum!) and loves to explore the different landscapes the world has to offer (can't beat the rocky mountains in Canada). Shane wants to spend a year travelling with his family, teaching his son and daughter about the fantastic opportunities this beautiful world offers us.
With his wife Belinda, Shane established The Physio Movement (TPM) in 2015. Shane's mission is to provide innovative and holistic services to help everyone achieve the best possible performance in health and lifestyl
---