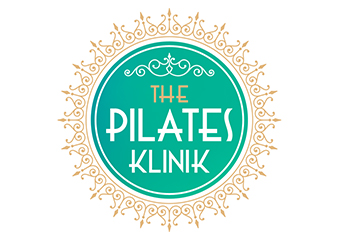 Want to find out my availability, pricing or opening hours? Click on Send Me Details Now to get started.
Send Me Details Now
Clicking on the Send Me Details Now button opens an enquiry form where you can message Michael Abbot directly
CLINICAL & REFORMER PILATES CLASSES IN PERTH
The Pilates Klinik
Focus areas
Human movement
Pregnancy support
Postnatal support
Well-being
Aches & pains
Love
---
---
ABOUT
The Pilates Klinik is one of the only fully equipped Pilates studios offering both one on one private instruction and a full schedule of group classes as well as a creche program! As a husband and wife team, we founded and grew one of America's largest and most successful Pilates Studios over the past 10 years, Reforming Indy, and we are very proud of our Joondalup Pilates studio. Michael was born in Perth and Kristen fell in love with the people and culture when they lived here for 6 months in 2008. The Pilates Klinik is the 5th studio they have opened and the largest, "we knew we wanted to open a studio unlike anything Perth has ever seen because we knew this was our forever home".
MEET OUR TEAM
Michael Abbot Founder, Business Manager & Instructor
Since starting Reforming Indy Pilates studios in 2007, Michael has organised and managed every aspect of the business behind the scenes. He is excited to bring the same high level of customer service and standards to this new studio and foster a new community of like-minded people who feel like the studio becomes their second home. Michael has also been mentored by Kristen to become a good instructor in his own right, he enjoys challenging peoples mental barriers as much as their physical and pushes clients to re-imagine what they thought was possible for themselves.
Kristen Abbot Founder & Master Instructor
With over 20 years experience as a dancer, Kristen began Pilates instruction with a unique advantage for training clients. With an amazing eye and understanding of how the body moves, Kristen quickly evolved into a master trainer having studied one of Pilates' most recognized accreditation through the Physical Mind Institute she went on to become comprehensively certified through Balanced Body and the Pilates Method Alliance. As a faculty member for Balanced Body education, Kristen has taught and mentored dozens of Pilates professionals and has always been a strong believer in passing on her knowledge and experience to her own instructors, to maximize the experience for everyone who tries Pilates. Kristen is recognised at the Australia Pilates associations highest level and is registered with all Health funds that include rebates for Pilates instruction.
Elena Grishaeva Senior Instructor
Elena has been working in the fitness world for over a decade and has become a very talented Pilates instructor, she has taken dozens of continuing education courses and workshops to become extremely knowledgeable in exercise physiology and the Pilates methodology. In 2010 Elena became a balanced body educator and faculty member as she began training others to enjoy a career in Pilates. Elena has moved from Russia to join her friend and colleague Kristen to help us make The Pilates Klinik one of Australia's best Pilates studios.
Melissa Hughes Pilates Instructor
Melissa is a highly experienced and knowledgeable teacher who prides herself on staying true to the classical style of Pilates. Clients love Melissa's ability to help them understand and grasp the intricacies of Pilates to grow their mind-body connection to amazing levels. Melissa is a multi-threat with qualifications is numerous other fitness modalities which she incorporates to get the maximum result for her Pilates clients.
---
SERVICES
PRIVATE PILATES SESSIONS
TAILORED SESSIONS WITH CLINICAL PILATES
Whether you love to exercise alone or you're looking for tailored results, private and semi-private Pilates classes at The Pilates Klinik are ideal for you! We offer private and semi-private instruction that is tailored and personalised to your body, your needs and your goals, making it the fastest way to progress in your practice. If you want to achieve a sharper mind, a more toned body and other great results faster, ask us about these sessions today!
WHO ARE PRIVATE SESSIONS DESIGNED FOR?
Also known as Clinical Pilates, Private Pilates sessions are ideal if you're conscious about exercising in a group or you need the one-on-one attention. Similarly, for newcomers to Pilates, private sessions are a great way to get to know the movements and perfecting the technique before moving into a group class.
Private Pilates sessions can also take your experience to a new level. If you crave that extra attentiveness and want to improve your wellbeing, we will work closely with you. Our expert trainers start with a thorough consultation to identify troublesome areas that need to be addressed. We then launch into your tailored one-on-one sessions to get the greatest results for you! Clinical Pilates has grown in popularity as the best way to restore your bodies function and overall health.
GROUP REFORMER PILATES
ENHANCE YOUR NEXT CLASS WITH GROUP REFORMER PILATES
Our group reformer classes are designed to challenge your body and provide a dynamic Pilates experience. No matter if it's your first or 100th class, everyone leaves feeling better than when they walked in!
WHAT IS REFORMER PILATES?
During Reformer Pilates classes at our Perth studio, individuals complete dynamic Pilates exercises using our specialised Pilates machines called "Reformers". Reformer Pilates offers an enhanced experience compared to mat-based Pilates as the exercise difficulty can be adjusted and refined much more accurately. By adjusting the exercise difficulty, the spring resistance and overall focus, classes can be appropriate for all ability levels from the extremely unfit and injured all the way to elite athletes. Classes using the reformers can be invaluable for pregnant women and new mothers.
As one of the few Pilates studios in Perth to use reformers in a large group setting, we can offer members a complete full body workout, supervised and lead by extremely knowledgeable and experienced instructors for a reasonable cost.
PREGNANCY PILATES
PRE & POST NATAL PREGNANCY PILATES
Pregnancy Pilates at The Pilates Klinik can make the entire pregnancy experience better.
Pregnancy is beautiful, and for some, challenging experience that women go through. At The Pilates Klinik, we offer a safe environment for Pregnant women from the Northern Suburbs to take Reformer Pilates classes. Reformer Pilates can improve the entire pregnancy experience, the birth and recovery.
We have already had dozens of women use frequently our Pilates studio in Perth to safely and effectively improve the entire experience and deliver healthy happy babies! Women report sleeping better, having fewer aches and pains, improved energy and of course recovering to a pre-pregnant body faster with our classes.
We regularly have 1,2 or 3 pregnant women in our classes! All of our instructors are knowledgeable in pregnancy Pilates and know how to adjust any movements for our pregnant clientele. Some studios try to offer pregnancy specific classes, but the entire Pilates method is already ideal for Pregnancy. Additionally, all women are different and will feel differently during pregnancy as well making it hard to accommodate for them all in one class. Some women will enjoy working hard and getting the heart rate up occasionally, others will feel best taking slower classes that focus on spinal mobility and breathe work. Some fall pregnant when extremely fit and others may be quite unfit. Due to all of these factored, we found the best way to offer our pregnant clients the most class times, types and levels is to incorporate them into our full class program and modify where needed.
MASSAGE THERAPY
Michael has helped thousands of clients from all walks of life to relieve chronic pain, improve posture, increase mobility, improve sporting performance and enhance overall wellbeing.
Having started his Massage Therapy career here in Perth at the well known Subiaco Sports Massage Clinic back in 2002, Michael has worked all over the world for more than a 15 years learning and growing as a therapist. Having incorporated many additional modalities and techniques over the years, Michael utilises all of his experience and knowledge to help our current Pilates clients improve the speed at which their bodies recover, improve and adapt to the Pilates. He also works with many referrals from local Chiropractors and Physiotherapists from the Joondalup area who refer their patients to him for soft tissue work due to his unique background as a teacher of anatomy, an accomplished athlete himself and student of human movement.
Favouring Deep tissue massage, Myofascial release, Grastin technique and PNF stretching, Michael is one of Perth's most experienced Remedial Massage Therapists still seeing clients Monday through Friday with appointments available from 6 am until 8.30pm from our Joondalup Pilates studio where he has a therapy room set up.
Sessions are by appointment only and can be made by contacting the studio.
He offers HICAPS fast claiming for all private health funds so that you need only pay the gap following your session.
60 minutes - $90
90 minutes - $130
SUPERVISED CRECHE
A clean, friendly space for the children of parents who are taking a pilates session.
Our creche is a clean, friendly space for the children of parents who are taking a pilates session, reservations must be made, as we are only able to accommodate a limited number of children each hour.
We are able to watch children from 8 weeks of age to 6 years old and have age appropriate toys for all in a managed environment to ensure safety for all. Every new child must have an information card filled out before we can accept them so please arrive early enough to complete this on their first visit.
Older children who are able to entertain themselves with an iPad, iPhone or even an old-fashioned book, without disrupting the studio, are welcomed to sit in the hallway lounge chairs.
---
Contact us today for more information.
---