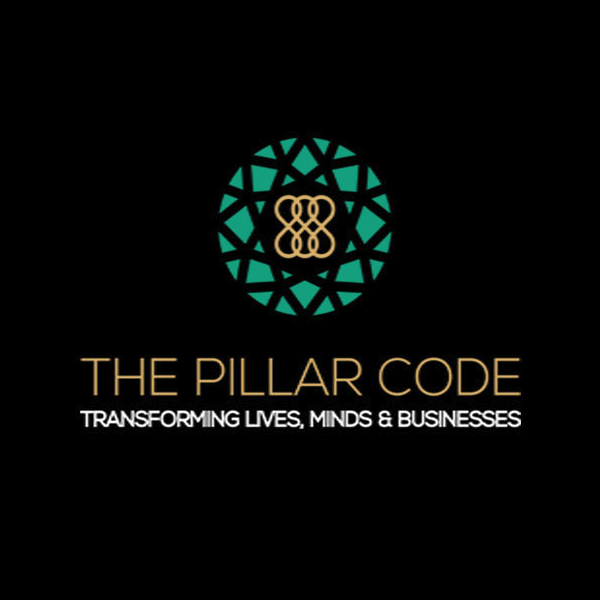 Clicking on the Send Me Details Now button opens an enquiry form where you can message The Pillar Code directly
Send Me Details Now
With the stresses of everyday life, many people have lost sight of how to truly live a life of health and happiness. The Pillar Code seeks to support you in living a connected life, a calm mind, and a clear body. For more information on their programs, call them today at 1800 872 888 or email info@thepillarcode.com
Transforming Lives, Minds and Bussinesses
Servicing area
Providing services worldwide
---
Focus areas
Exhaustion
Stress
Physical pain & suffering
Achieving success
Manifestation
Business performance
---
The Pillar Code is a holistic training organisation dedicated to the development of resilience and wellbeing around the world.
A feeling of frustration and disconnection from life seems to have led to many people losing clarity, control, and confidence. As a result, many are experiencing poor health, relationships, careers, and financial problems.
When you understand what, why, and when a negative pattern was created, you can be in the NOW. You will receive the tools to manifest the ideal future you really desire after seeing what your past life has manifested for you.
Through its unique holistic programs, the Pillar Code offers individuals, leaders, and businesses the opportunity to experience a healing journey with complete health and happiness.
Services Offered
The Pillar Code
The Pillar Code is a holistic treatment system encompassing life, mind and body. Using this technique, you can lift into your greatest consciousness, which is crucial for living a life of Peace, Purpose, and Prosperity.
This program is beneficial to everyone, but especially those who are:
Exhausted from living without control, calm, or confidence
Trying to take your life to the next level and searching for the best tools to assist you
Struggling to connect to your sense of purpose despite feeling completely certain of it
Searching for happiness or life purpose
Willing to work with a fully licensed practitioner
The treatment covers three main areas - Acceptance, Awareness and Gratitude. In a nutshell, you take on a "Journey of Healing", from "Reliance to Resilience", putting you in command of your life while watching your manifestations come to fruition.
The 12-week program includes:
12 hours of treatments over 12 weeks (2 x 30-minute sessions per week)
Self-empowerment tools and techniques
Blocks shifting on the deepest level of your subconscious/unconscious
The Corporate Code
A signature program of The Pillar Code, The Corporate Code is a program designed for organisations and leaders to stop the negative effects of stress and make exciting leaps forward.
You and your business (or project) will walk through a structured 12-Step Program, delivered by a Licenced Corporate Code Practitioner who will deliver information and guidance specific to your business to you, your team, and relevant departments.
Through each step of The Corporate Code, you gain Clarity, Control, and Confidence to take your business to the next level. Through the process, you can enable success for all in your organisation by creating the ultimate positive change. You'll see improvement in your leadership capabilities and business growth.
The program includes:
6 months of guidance and support.
9 workshops, either on Zoom or in-person.
3 Review, Repair and Reset sessions, either on Zoom or in person
1 Business repair session, either on Zoom or in person.
A full business plan.
Tools and techniques to improve your business by reducing stress, increasing joy, productivity and profits.
9 structured tasks.
Shifting of blocks at the deepest levels of your business
Practical advice and support
Specific unique information
Results-based program
Accountability and follow-up
Testimonials from Previous Clients
"Absolutely "spot on" reading of body and challenges in the first session and confirmed things I knew but couldn't find a therapy that could put the pieces of the puzzle together, until now. Thanks Damian, super happy!!!" - Heather Passant
"The information and healing that GEORGE has gifted PJ and The Pillar Team is simply amazing! This program has allowed me to see the truth of myself and my life. I feel amazing and am making choices in my life that I only dreamed of before." - Kimberley Pricolo
If you're interested in learning more about creating positive change, book a free 25-minute clarity call today!
The Connection Code
2hr 15min
Life Coaching
Mindfulness
Holistic Counselling
Energy Healing Online
Wellness Coaching Online
Life Coaching
Mindfulness
Holistic Counselling
Energy Healing Online
Wellness Coaching Online
The Connection Code is our taster program, designed to provide you with a feel of The Pillar Code, while experiencing some amazing changes in your life. Conducted in the comfort of your own home/office via Zoom or phone, the program consists of 3×45 min.
Mindfulness
Workshop
Mindfulness Online
Energy Healing Online
Life Coaching Online
Workshop Online
Mindfulness
Workshop
Mindfulness Online
Energy Healing Online
Life Coaching Online
Workshop Online
The Creators Club, The Pillar Code Private Membership Group. Our unique membership group brings people together who are passionate about Goal setting, taking Action, Manifesting and putting Energy into achieving a magnificent life.
We're open 5 days.
| | | | |
| --- | --- | --- | --- |
| Monday | 9:00 am | To | 6:00 pm |
| Tuesday | 9:00 am | To | 6:00 pm |
| Wednesday | 9:00 am | To | 6:00 pm |
| Thursday | 9:00 am | To | 6:00 pm |
| Friday | 9:00 am | To | 6:00 pm |
Qualifications
Licenced Pillar Practitioner
Licenced Corporate Code Practitioner
Professional Membership
IICT - International Institute For Complementary Therapists
---