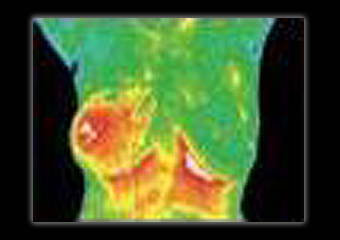 THERMO-MED AUSTRALIA
Clicking on the Send Me Details Now button opens an enquiry form where you can message Katharyn Habgood directly
Send Me Details Now
In times of illness, thermography can assist with identifying what is preventing your body from healing. Using digital infrared thermal heat, we can see inflammation in the body, where it originates, and what triggers these symptoms. Schedule your consultation today!
Full-body Imaging & Massage Therapy
Servicing area
Sydney, New South Wales
---
Focus areas
Cancer management
Thermal
Unexplained pain
Digestive disorders
Nerve damage
Inflammation
---
---
Thermography is a safe, non-invasive, pain-free procedure that helps you determine where your pain originates and what is preventing your body from healing.
This fills in the gaps not seen in CT, X-Rays, and MRIs.
Using thermal heat patterns, thermography serves as a useful tool for monitoring treatment progression with other procedures.
Thermo-Med Australia works with many other practices to help their patients see results and progress within their treatments, providing outcomes monitoring and displays for Naturopaths, Holistic Dentists, Acupuncturists, Chiropractors, Massage Therapists, and many others.
First-time consultations are available over the phone.
Services Offered
Digital Infrared Thermal Imaging
Infrared thermal imaging is a non-invasive imaging procedure used to detect and monitor a variety of diseases and injuries by displaying the thermal abnormalities in the body.
Images or thermograms can be taken of the entire body or just specific regions that are being examined.
The standard region of interest exam lasts 15 minutes and a full-body one takes 30 minutes.
Your medical history will be taken before the scan and sent to the thermologist electronically with your areas of concern.
Interpretation and reporting of the scan will be done by a qualified physician. Upon completion of your report, you will receive it within a few days.
Thermography is a useful tool for diagnosing the following conditions and injuries and monitoring therapy progress:
Back Injuries
Arthritis
Headaches
Migraines
Nerve Damage
Unexplained Pain
Fibromyalgia
RSD (CRPS)
Dental and TMJ
Fractures
Coronary Artery Disease
Vascular Disease
Breast Disease
Carpal Tunnel Syndrome
Disc Disease
Inflammatory Pain
Skin Cancer
Autoimmune Diseases
Sprain/ Strain
Sports Injuries
Stroke Screening
Whiplash
Digestive Disorders
Heart Disease
Root Canal Infections
Diabetes
Organ Health
Deep Vein Thrombosis
Lymphatic Congestion
Abdominal issues
Trigger Point Massage
Trigger points are points in the skeletal muscle that produce pain when compressed. Frequently, trigger points occur because of muscle trauma.
With trigger point massage, the aim is to detect and release trigger points.
While this therapy may not be relaxing, if you want immediate results then consider it as you'll feel your knots disintegrate within seconds.
Remedial Massage
A remedial massage is tailored to the individual needs of each client.
It involves much more than a feel-good massage; it addresses an individual's injury, postural, and joint issues as well as improves circulation, reducing pain, and enhances one's overall well-being.
Lymphatic Drainage Massage
A lymphatic drainage treatment is a gentle treatment that helps drain tissue, reduces inflammation, and improves healing.
When tissues in the body are decongested, blocked fluids and blood flow improve, reducing pain and discomfort.
Aromatherapy Massage
Aromatherapy massage combines the use of essential oils and massage techniques to provide a soothing and relaxing experience.
Get in touch with the team at Thermo-Med Australia to schedule a consultation!
THERMOGRAPHY
less than 1min
Women's Health
Men's Health
Health Screening
THERMOGRAPHY FULL BODY IMAGING
THERMOGRAPHY
less than 1min
Women's Health
Health Screening
THERMOGRAPHY BREAST IMAGING
---