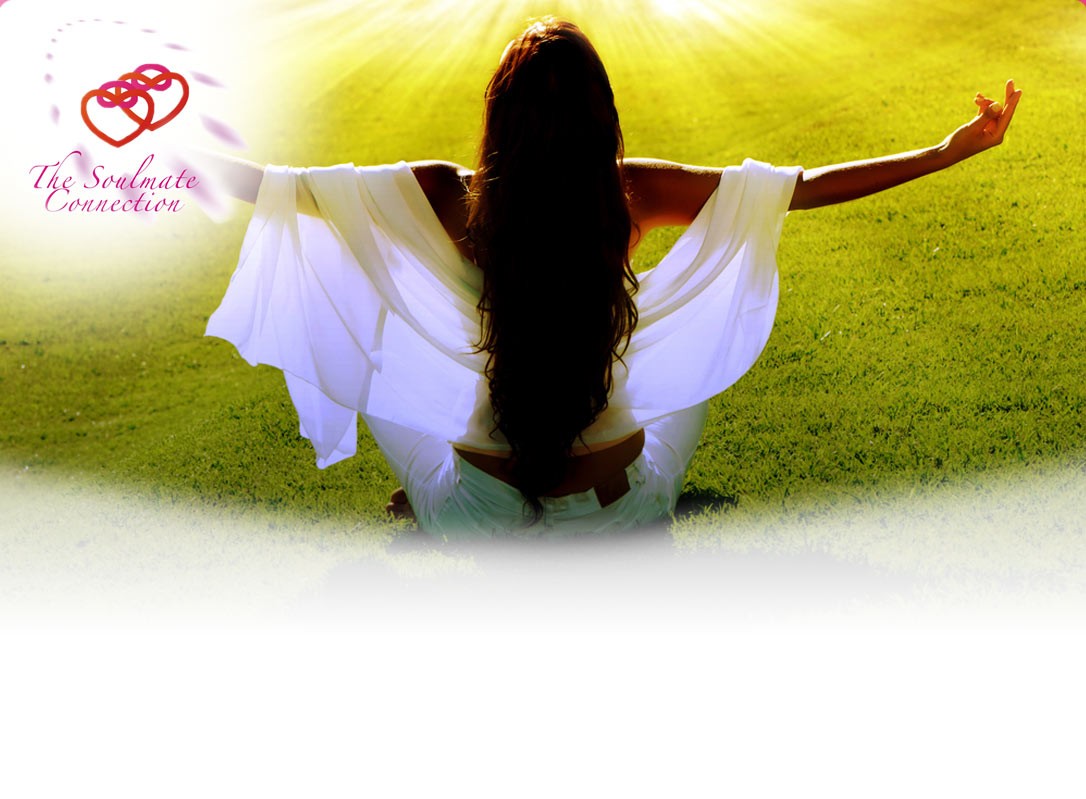 The Soulmate Connection
Clicking on the Send Me Details Now button opens an enquiry form where you can message Sestina Dos Santos directly
Send Me Details Now
Sestina's compassionate and direct way of addressing whatever the real questions are or concerns are to heal and prescribe sound measures for better growth and healthy formation, lead me to say Sestina is actually a Doctor in the Psychic/Holistic Healing platform - (Testimonial FM Sydney) I believe God sent you to walk this life as a healer to others through your teachings. It truly takes a special woman to understand her path in life.Thank you Sestina - (Testimonial MS Sydney) Sestina is a Spiritual Healer par excellence. (Testimonial RS PhD (Law) Sydney).
The Soulmate Connection - Connecting with Your Soul
Servicing area
Summer Hill, Haberfield, Leichhardt, Ashfield, Ashbury, Hurlstone Park, Dulwich Hill, Marrikville
---
Focus areas
Fears
Growth
Emotions
Complementary
Well-being
Stress management
---
---
About Sestina Dos Santos
Sestina runs a successful practice in Sydney.
She is known to be passionate in her work and is dedicated in helping you overcome your hurdles and road blocks in life.
She is a Clinical Hypnotherapist, Parapsychologist and Angel Light Healer. A Spiritual Healer to heal the Soul and Energy and Crystal Therapist to harmonise your emotions.
Over the years she has realised the importance of healing our emotions and our Soul, that the two are intertwined. We are all looking for that connection, that depth of love. The connection starts with you and to understand more fully how to recoginse your personal needs and fulfillment.
Over the years Sestina has mentored and shared her knowledge with other practitioners so they too can understand this and extend this understanding in their practice, that our true essence of who we are is our Soul Spark, our Inner Light. That it is a journey to become the best version of ourselves which is to connect with our true essence of our light, to shine our light and have that charisma which will assist you in getting the results you're looking for.
Her driving force is to offer the best possible outcome in your journey of healing and connection with yourself at a more profound level and to celebrate who you truly are. To understand your Soul Journey has a strong influence in your day to day life relating to your emotions, thoughts, health, wellbeing and what we vibrate at a conscious and subconscious level creates our reality in our life.
Sestina is also known to be articulate in her work within the spectrum of her practice. She has a wholistic approach and has a caring nature and shows empathy with your personal needs in how she can assist you and provide the support you need as well as mentoring you in getting the results you're looking for.
Sestina is also a Psychic Medium, Clairvoyant and Metaphysical Lecturer. Through many years of personal growth and her journey of healing in her practice she has shared her knowledge in her Courses, Workshops and Meditation Classes that is designed to expand your awareness, as to become more aware is empowering for us all.
The courses and workshops are also designed to tap into your intuition trust in your gut instincts and to build the bridge of our Universal Connection and acheive an expansion of understanding in life and how we interact and inter relate with others.
Courses: Angelic Healing Course, Connecting With Your Inner Universe and Pathway to Your Ancient Self
Meditation Classes: Zen Meditation Day
Workshops: Tarot Crystal Meditation, Energy Awareness and One Day Workshops
The Soulmate Connection is an approved Training Provider with the International Institute for Complimentary Therapists. All students that complete The Angelic Healing Course can then receive membership with the International Institute for Complimentary Therapists and apply for insurance.
Further information relating to Meditation Classes, Courses and Workshops go to Workshop & Meditation at the top of this page.
Book your Session:
---
30 Minute Readings
1 Hour Readings
45 Minute Crystal Therapy Chakra Healing Sessions

1 Emotional Centering Healing Sessions
1 Hour Reading and Healing Package

1 1/2 Hour Hypnotherapy/Healing Session
1 1/2 Hour Reading and Healing Package

2 Hour Hypnotherapy/Healing Session
2 Hour Reading and Healing Package

Payment terms:
---
Eftpos available (no Amex).
Member Of
International Institute for Complementary Therapies
Approved Training Provider for
International Institute for Complementary Therapies.
Qualifications
Clinical Hypnotherapy
Energy Healing
Spiritual Healing
Crystal Therapist
Angel Light Healer
Parapsychologist
Energy Therapist
Professional Membership
IICT - International Institute For Complementary Therapists
---