The Thinking Body
Servicing area: Glen Waverley, Victoria
Learning disabilities
Adults
Kinesiology
...
Want to find out my availability, pricing or opening hours? Click on Send Me Details Now to get started.
Learn how to deal with stress and improve your learning capabilities, with the help of a professional Brain Gym Training session at The Thinking Body.
The Thinking Body - Brain Gym Training
---
What is Brain Gym?



Brain Gym is part of Educational Kinesiology's comprehensive personal development program. Brain Gym is a gentle and energising program that includes movement to coordinate the brain and body for greater productivity and learning.



Why Try Brain Gym?



Brain Gym helps develop body awareness so that you can recognise the physical emotional and mental signs that you are tuning out and getting stressed.

Brain Gym is:
Simple and easy to use

Quick and portable

Adapts easily for use in the classroom and

Reinvigorates your system in a few minutes
Brain Gym has proven to be a successful strategy for change by persons of all ages and in all walks of life. Brain Gym is practiced in homes, schools, learning centres and businesses throughout the world.

Brain Gym creates a readiness for learning through a series of body movements designed to enhance specific skills. Using Brain Gym creates a positive environment so that it is easier to:

Complete tasks and remain motivated, even when tackling difficult issues.

Solve problems and meet challenges that can be seen as opportunities rather than stumbling blocks.

Consider possibilities, options, then make decisions and act on them.



Benefits of Brain Gym Training



Brain Gym is not just for people with learning difficulties. Brain Gym will help you perform any activity with ease and confidence and can create definite positive changes in your life.

Brain Gym is beneficial for:
Teachers who use Brain Gym regularly in their classroom and school environment.

Adults working with children labelled as 'learning disabled', hyperactive or with Attention Deficit Disorder

Families where parents and children work together for better communication.

People working in health, medicine, counselling and allied professions

Business people and Educators who want improved organisation.

Adults interested in managing stress and constructive life changes

Sporting people to improve their sports performance.

Anyone wishing to train in Educational Kinesiology.



How is Brain Gym Experienced?



1. Private consultations – go the private sessions page
2. Attending one day introductory courses – go to courses page
3. Attending the Brain Gym101 course – the first step in the Educational Kinesiology training program – go to training in Edu-K

For more information about Brain Gym Training or to read about the classes that we offer, just visit the Website



For more information about the best services for your needs or to organise an appointment - just give us a call!



---
See Also...
About Us
Julie Gunstone is an Educational Kinesiologist, lecturer, teacher and author who runs her own practice in Melbourne, called The Thinking Body.
The Thinking Body - Kinesiology
Julie here at The Thinking Body specialises in providing Educational Kinesiology services, to people of all ages in the greater Glen Waverley area. Call today to make a booking.
The Thinking Body - Classes & Teachers
The Thinking Body provides a range of Classes and Resources for Teachers. Just call today for more information or to organise your next Brain Gym in the Classroom Session.
---
Service categories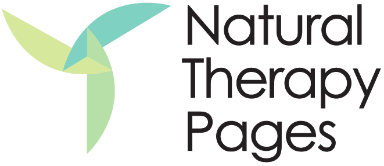 The Thinking Body