Member since 2009
Brad Mulcahy - The Thought Changer
Brad Mulcahy
Servicing area: Newcastle and the Central Coast
Want to find out my availability, pricing or opening hours? Click on Send Me Details Now to get started.
Hypnotherapy | Neuro Linguistic Programming | Emotional Freedom Technique | Life Coaching
If you're looking to live the life you've always wanted, then just give Brad a call and organise your next treatment session
About The Thought Changer
---
How different would your life be, if you had no more need for searching outside of yourself, for your happiness?
Brad Mulcahy here at The Thought Changer uses a blend of Hypnotherapy, NLP and EFT techniques during each of his treatment sessions. It doesn't matter if you're looking for a natural way to lose weight, overcome negative behaviours or quit smoking, as Brad will use his skills to tailor a treatment plan for you.
Specialising in providing Virtual Gastric Banding and Children's Behavioural sessions, Brad is the professional to call for all of your physical, emotional and spiritual needs. So why not pick up the phone or send him an email, organise your next appointment & discover the benefits for yourself.
Services On Offer
Emotional Freedom Technique

Neuro Linguistic Programming

Hypnotherapy

Weight Loss Services

Stop Smoking sessions

Addiction services

Children's health services
....................................................................
Call Brad on 0410 47 18 49 to organise your next Hypnotherapy, EFT or NLP session
....................................................................
Why Should You Book a Session With Brad?
The NLP, EFT and Hypnotherapy sessions that Brad provides can be used to address a range of physical and emotional issues, with the most common including:
Eating Disorders

Weight Loss

Anorexia / Bulimia

Children's Issues

Abuse

ADD / ADHD

Allergies

Asthma

Fears / Phobias

Agoraphobia

Animals

Claustrophobia

Fear of Flying

OCD

Serious Illness

Blood Pressure

Diabetes

Headaches

Panic Attacks

Anger

Depression

PTSD

Trauma

Sports and other performance related issues
As each session is tailored to your needs, one or a combination of techniques can be used in order to help you get your health & wellbeing back on track. To find out more about the services and treatment session that are available, just visit the
Website
or give Brad a call.
Clinic Location
My practice is located in Budgewoi on the NSW Central Coast. Many of my clients come from the Central Coast or travel from Sydney, Newcastle and the Hunter Valley all of which are between a one and two hour drive. Regular buses are also available to and from Budgewoi.
Read My Blog
Click
here
to read my latest blog post and learn about my health tips & tricks.
Testimonials
"Thank you for the new start. I feel good, no withdrawal at all. Ive had bad withdrawal when ive given up before, sweating etc but got nothing at all with your treatment.
And no urge to go and get anything. So again thanks for my life back again. I can only get better. I have a good friend, I have given him your number to try and get off pot too. I'll have a few people to come and see you. I've put a poster up in the clinic I go to with your number on it so they can ring you for getting off pot.
So I'll say there will be a bit of business coming your way for we all have tried to give up cold turkey. I make it for a few days and mind gets the best of you and- bust. Well brad, just wanted to say thanks for letting me see life in a better way than drugs, plus to make me more of a productive person in public and a better person in general and owe it all to you brad. Thank you again.
"A lot of people will benefit from your treatment and make their lives more productive and better. I hope you don't mind if I give them your number for you are the only man I know helping people that are on pot, to get off and for that im most grateful."
"I just cant believe im a new man! My friend Phillip that's coming to you is counting down the days hours and minutes to come and see you!"
---
For more information about any of the professional healing sessions that are available or to book in your next treatment with our practitioner, just give Brad a call or send him a message instantly by clicking on the 'Make an Enquiry' button below
---
Qualification details
Certificate in Hypnotherapy

Virtual Gastric Band Hypnotherapy

Modern Hypnosis Certification

Master life coach Certification

Advanced Hypnotist Certification

Practitioner of Auricular Therapy

Emotional Freedom Technique practitioner

Certified Practitioner of Quantum Neuro Linguistic Programming

Qualifications through the Medical Registry of Australia:

Positive Psychology certificate

Diploma of Health Counselling

Certificate in Medical Terminology

Memberships and Registrations:

Lifetime member of International Hypnosis Association

Registered with the Medical Register of Australia
---
See Also...
Brad Mulcahy - Emotional Freedom Technique
Learn how to overcome negative emotions and live a happier and healthier life, when you organise your next professional Emotional Freedom Technique session with Brad Mulcahy
Brad Mulcahy - Neuro Linguistic Programming
Change negative thought patterns and behaviours in order to live the life you've always wanted, when you organise your next professional Neuro Linguistic Programming session with Brad Mulcahy. Available to people in the Budgewoi area
Brad Mulcahy - Hypnotherapy Sessions
Brad specialises in providing a range of professional Hypnotherapy Treatments. Contact Brad to find out about his one session stop smoking guarantee.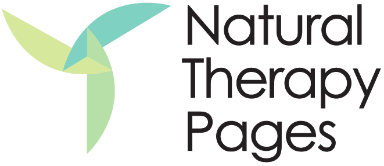 Brad Mulcahy - The Thought Changer